Description
The POWER Workshop:
Feel uninspired at your job? Feel like it's too late to change your life or career? Overwhelmed about deciding what path you should take? Unsure of the strength of your abilities? Scared you'll fail at something new? Holding back on taking risks? Don't know where to start? Let's get you out of that rut and get your moving in the right path!
This is an EXCLUSIVE opportunity for hard-working career business WOMEN looking to enhance your mindset, build confidence and a better relationship with money and take action in their career and/or business and of course make new connections! This will be an interactive workshop and will not be death by PowerPoint! You will NOT leave this event uninspired! We will have several activities tailored to YOU. See FREE gifts below!!!
SPEAKERS: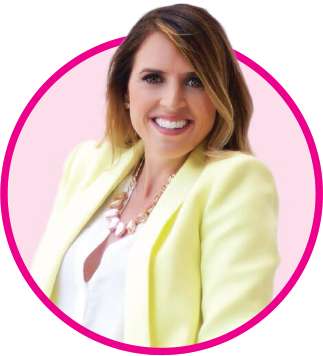 Sarah Fraser, a local media personality known by her lifelong voice on radio, her popular HEY Frase Podcast and weekly chats on Fox 5 DC. She will talk about the up's and down's she's faced on her inspirational journey as an career women and entrepreneur in the spotlight! She will be revealing all her secrets on how she walked away from a big offer by Mix 107.3 to land a major offer by owning her own content and going out on her own! AND it will be the FIRST time that she'll be talking about how the Hey Frase podcast has been picked up national platform Podcast One. Podcast One is the top distributor of podcasts in the country! See more @ https://www.linkedin.com/in/heyfrase and heyfrase.com
Laura Hartley, is a full time project manager and supervisor and native of the DMV area, who has been self-entrepreneuring for several years. Working a full time job she established successful real estate investment business by flipping homes and investing in the market, profiting 5 figures in as little as 10 hours a month. She even started an international business online. With her experience as a project manager and entreneneur, she peer coaches people through their unique journey to help them find their potential and make the lifestyle changes they always wanted to make! Laura mentors with The Capital Partners in Education (a mentorship program for low income students). See more LauraEHartley.com and @itslauuraaa on Instagram, check out my Stories!!!
FREE items include:
We will have Q&A time with Sarah and Laura, as well as selfie photo opps.
GIFT BAGS full of goodies and daily goal planner items from @purposeplanners from JackieTheBrand.com!!!
Right after the event, we will be hosting a NETWORKING SOCIAL NIGHT provided with FREE appetizers and drinks for you to relax and mingle. Here you can network, build bonds and share more of your stories that could last a lifetime!!
AND BEST of all --- I am also providing two (2) FREE follow-up consultations to keep you on track of your goals and aspirations!!
Logistics:
Event is 10-4pm and networking social starts after event - restaurant TBA
Dress: Casual Cute
Metro: Green Line - Mt. Vernon Convention Center
Valet hotel parking $12 for full day
Metered street parking
Starbucks downstairs and water is included by hotel
Free Wifi
Bring your business cards!