Description
The Beauty Boardroom invites you to join us for an evening of Inspiration, Education, and Connection!
Featuring... "The Power of Your Story"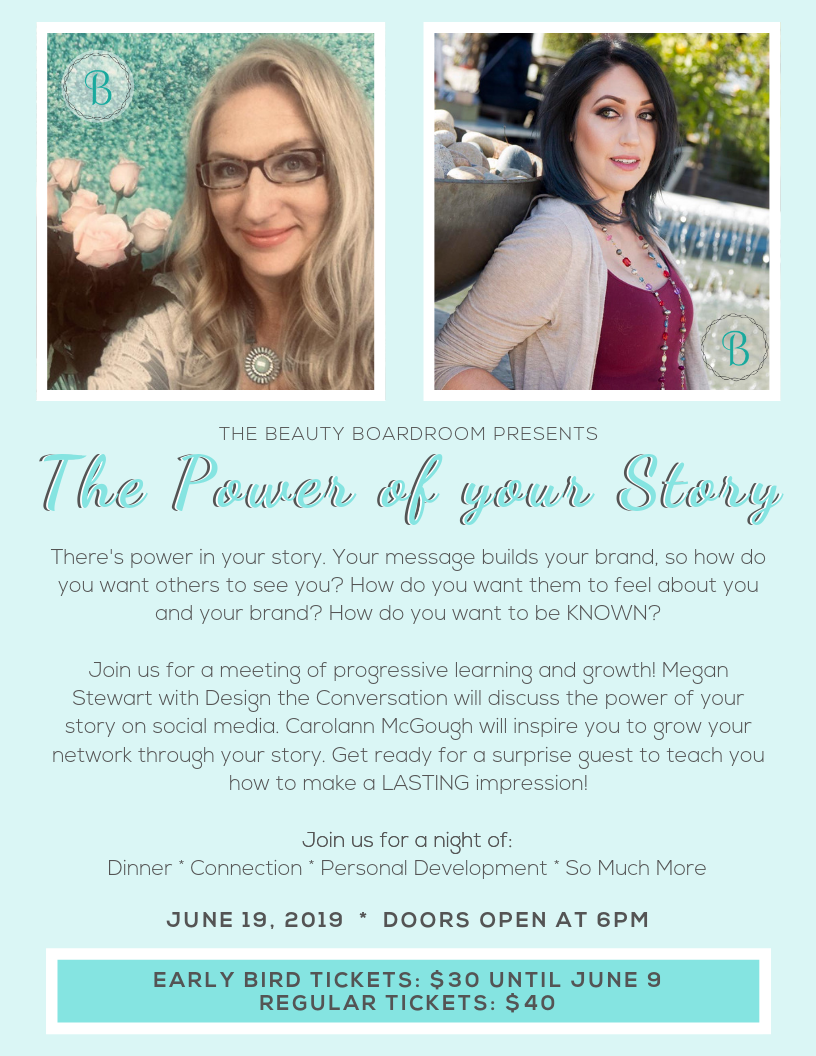 There is power in your story! Your message builds your brand.
How do you want others to see you?
How do you want others to feel about you (the brand)?
How do you want to be known?
How do you want to be remembered?
You will enjoy an evening of progressive learning and growth as Megan Stewart of Design the Conversation teaches The Power of Your Story on Social Media. Carolann McGough, Founder of The Beauty Boardroom, teaches The Power of Telling Your Story to grow your influence. We will be joined by Martha Rojas, Fashion Designer and Beauty Influencer who will teach YOU how to make a lasting impression with your Personal Visual Marketing. She will share the latest beauty and make up tips for looking sensational during summer as well as show YOU how to look AMAZING with a small budget!!
You will also enjoy:
Dinner and Connecting
Wine and Image Bar
Personal Development
Raffles
***Doors Open at 6 pm for Connecting and Wine Tasting***
***Program begins at 630 pm***
***If you would like to Sponsor this event, please message Carolann McGough at 714-818-2278***