Description
THE POWER OF YOU TEENS
4TH ANNUAL EMPOWERMENT EXPERIENCE
An Informative, Educational Fun-Filled Day Bringing Teen Girls and Families Together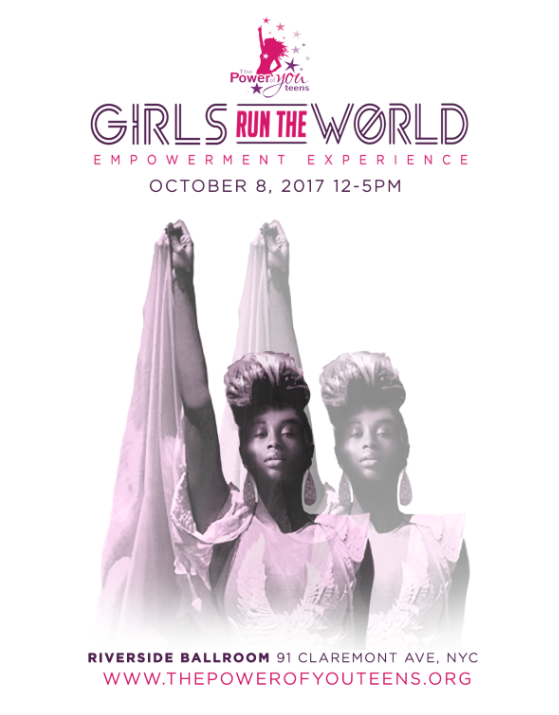 The Power of You Teens is an empowerment and mentoring organization created to inspire teenage girls to dream big and to encourage them to reach their full potential. We seek to change the trajectory of girls' lives by helping them build self-esteem, self-confidence and self-empowerment so they can realize their greatness!
Through our Empowerment Experience, The Power of You Teens creates a safe, fun and inspirational environment that ignites the spark for girls to be Brave, Bold and Brilliant. The Empowerment Experience, for girls between the ages of 11 and 19, is designed to inform, instill and inspire teen girls to think creatively and believe there is no limit to what they can achieve. The Empowerment Experience is a place where young women and their families will have the opportunity to meet positive role models and dynamic mentors of excellence, discuss teen issues, obtain college and career information and learn of life changing leadership programs available to them in their communities.
By engaging and speaking with our next generation of young women, The Power of You Teens seeks to develop tomorrow's agents of change who understand their self-worth and how they can make a positive impact in their community and the world.
For more information, please go to www.thepowerofyouteens.com
THANK YOU for supporting our Mission to Make a difference in the lives of Teen Girls!
Date and Time
Location
Refund Policy