| | |
| --- | --- |
| The Power of Video Marketing: Generating Leads Via Social Media | |
Event Details
The rise of video marketing is one of the most exciting trends for businesses.
It's now time to find ways to engage, connect & retain your audience. In this group workshop, Chris will show you how to utilise the perfect platform to grow your business.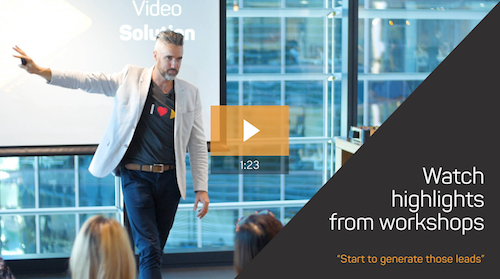 Video Marketing Workshop - Event Highlight - 1:48 Mins
Did you know that video can skyrocket site traffic and that audiences are 10x more likely to engage with, embed, and share video content? And a side note..that it's hands down the most effective form of marketing available to us today?
Using video marketing can be incredibly effective when used correctly, but at the start, it can also be overwhelming to get up and running. What sort of strategy should you be using? What kind of video actually converts to purchase? How long should your videos be? Not to mention that little complication.. how do you actually make a professional video that looks amazing?
The short answer? Videos are NOT a one size fits all solution and the 'right' kind of content for you could be one of many options, depending on the type and industry of the business. Let us help set you up for success!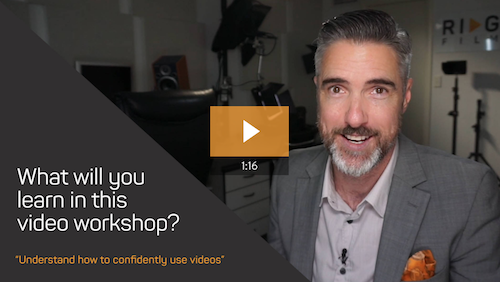 Video Workshop Overview - 1:16 Mins
In this session, we'll teach you how to master the art of video strategy and video storytelling to create effective, engaging video for your company's website, social or even offline channels.
Covering
Video Strategy - 7 Stages 
DIY Video - Pro & Cons
Presenting Authentically
Amplification Tactics
Measuring Video
You'll walk away with a structured video creation process, helping hundreds of Australian business get clarity on their video marketing. Most important, learn how every dollar you spend will leverage your investment for years to come.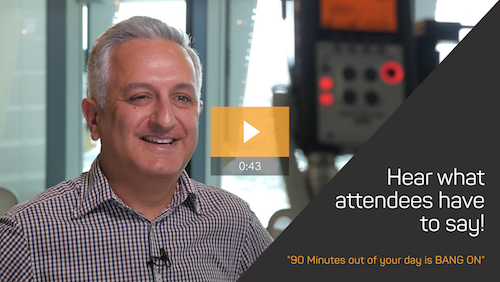 Testimonials From Attendees - 0:43 Mins
About Your Guide
This session is taught by Chris Schwager, Managing Director of Ridge Films. Chris is also an Inbound Video Marketing Specialist and a frequent speaker at industry events. Since 2002, Chris has advised leading Corporate Organisations, Government & Small Businesses, to maximise their video marketing potential. He started as a video director over 20 years ago, broadening to feature films and video presenting. His latest viral video on 'Swim Survival', reached 4 million Facebook fans in the first year.
Have questions about The Power of Video Marketing: Generating Leads Via Social Media?
Contact Ridge Films
When & Where

Level 24
Three International Towers Sydney
300 Barangaroo Avenue
Sydney, NSW 2000
Australia