Join Peril & Promise and Nexus Media for the premiere of the film "The Power of Us" and a conversation on intergenerational climate action.
About this event
Watch the new film The Power of Us in its digital premiere, followed by a panel discussion and Q&A about intergenerational climate change action. Moderated by Yessenia Funes, Climate Editor at Atmos Magazine, and featuring Saad Amer, Co-founder and Director of Plus1Vote, Jill Kubit, Co-founder and Director, DearTomorrow, Shreya Ramachandran, Founder, The Grey Water Project, and Jim and Ann Goodman, the discussion will delve into the power of communication when it comes to inspiring climate action, the critical role of voter engagement and activism in the fight, and how young people are taking action into their own hands.
About The Power of Us: 82-year-old retired Chicagoland engineer Jim Goodman and his wife Annie are alarmed about the ever more severe climate change crisis, and know their generation has failed to adequately address it. With the environmental clock ticking, the Goodmans enlist the aid of some equally concerned young people to unleash their creativity and usher in a new generation of climate change problem-solvers. The Power of Us underscores the urgency of the climate crisis and shows the power of an intergenerational, collaborative movement to fight climate change, with youth leading the charge into the future.
For more information about The Power of Us visit: https://www.pbs.org/wnet/peril-and-promise/films/the-power-of-us/
About Peril and Promise:
Peril and Promise is a cross-platform public media initiative from flagship PBS station The WNET Group reporting on the human impact of climate change, designed to provide context, scientifically sound information, and fact-based journalism to audiences across every platform of public media. Since 2017, Peril and Promise has been reporting and distributing content on-air and online – including the national primetime documentary series Sinking Cities, news reports on the PBS NewsHour and NewsHour Weekend, and regional reporting on MetroFocus, NJTV News, and PBS member stations across the country. Content partners also include PBS Nature, Nexus Media, PBS Digital Studios, Cyberchase, Covering Climate Now, and All Arts. Find us and join the conversation at pbs.org/perilandpromise and @perilandpromise.
About Nexus Media News:
Nexus Media News is a non-profit newswire dedicated to telling the most compelling stories about the climate crisis. Launched in 2016, it exists to deepen the public's understanding of the threats, impacts and opportunities associated with climate change. Each month, original Nexus Media content reaches an audience of millions through our website, via social media and, most importantly, through a network of publishing partners.
About The WNET Group:
The WNET Group is America's flagship PBS station: parent company of New York's THIRTEEN and WLIW21 and operator of NJTV, the statewide public media network in New Jersey. Through its new ALL ARTS multi-platform initiative, its broadcast channels, three cable services (THIRTEEN PBSKids, Create and World) and online streaming sites, WNET brings quality arts, education and public affairs programming to more than five million viewers each week.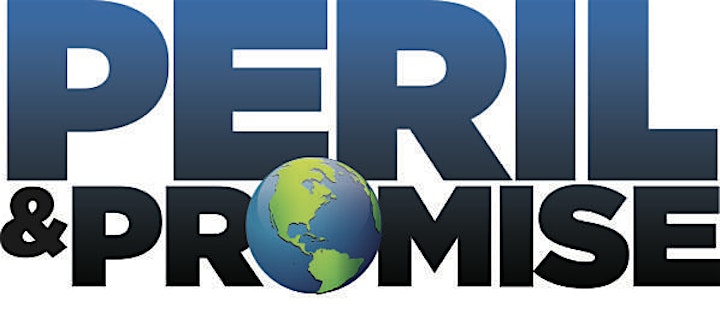 Organizer of The Power of Us: Confronting Our Climate Change Crisis