The Power of Unity ~ Bringing Opportunity | 2019 STAMP Conference
Description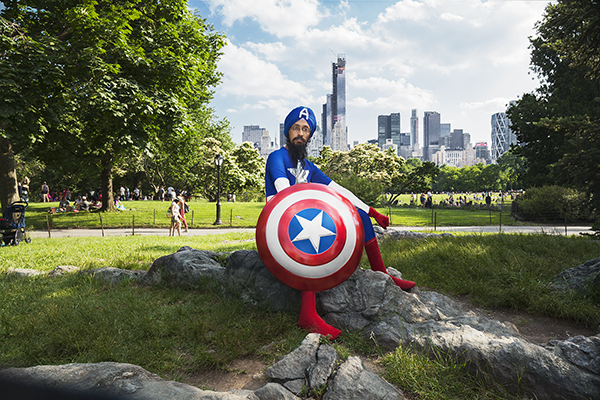 The 2019 STAMP Conference is a daylong diversity and inclusiveness conference/experience for middle school students designed and facilitated by high school students from across the Denver metro area. The students themed this year's conference, The Power of Unity ~ Bringing Opportunity, featuring keynote speaker,
Vishavjit Singh, Sikhtoons (pictured above). Vishavjit Singh is a New York City based cartoonist, writer, performance artist. He challenges stereotypes, expounds the core virtues of our nation's diversity and tell stories to find deeper connections beyond what meets the eye. In order to challenge what it means to be 'American,' he has donned the uniform of quintessential American superhero, Captain America, on the streets of many American cities. His message and work have been featured by a number of news outlets, including the New York Times, NPR, BBC, The Atlantic, Huffington Post, The Guardian and Time Magazine. His work is guided with the deep belief in the inter-connectedness of our stories.
Before you register, please note
Please review the workshops listings before you register. You will be asked to provide the students' top 4 workshops for the day.

Chaperones, please only register your students on the student registration page. Use the chaperone discount code to register yourself.

One chaperone is required for every 10 students.

Please be ready with the following information from your students: Name, gender, age, school, pronouns, grade, dietary restrictions, workshop selections, race

Promo/access codes can be entered after you select the "Tickets" button by clicking "Enter promo code" above the first registration type. Chaperone tickets are available once you have entered the chaperone promo code. Partner schools: you will unlock your various promo codes by clicking on "Enter promo code" as well.

---
Students must choose their morning and afternoon workshops from the list below
Captain America or Capitalist America?

Ex-ed Out to X-Men

Indefinite Identity: Gender and Sexuality in a Changing World

Me Before You

My Body Through Our Eyes: The Evolution and interpretation of Body Types

The People vs. The Power

Scream & Shout!!

Stamp 2.0 (afternoon session only)

Take My Race to the Old Town Road
---
Looking for the 2019 CIRCLE Cafe? Register here!