Description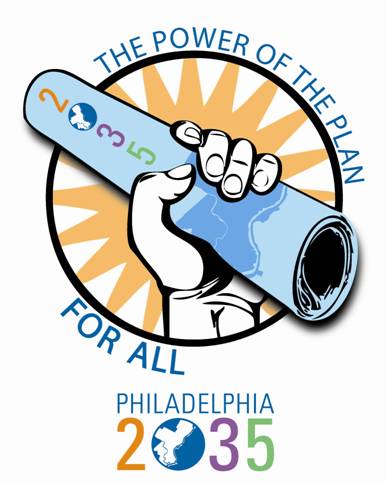 Tuesday, January 20, 2015
Join us for a night of networking & "snapshots" of Citywide progress made in 2014!
We'll recognize the 2014 Spring & Fall graduating classes from the
Citizens Planning Institute & hand out the
Philadelphia2035 Progress Report / 2015 Calendar.
Doors open at 5:30pm- Program starts at 6:15pm
Stay and connect with old & new friends until 8:00pm!
Independence Visitors Center – Liberty Ballroom
6th and Market Streets
Onsite parking available (41 North 6th Street)
5th St. Station of the Market/Frankford El


Free event, but seating is limited.
Please RSVP ONLY if you will be attending.
https://power-of-the-plan.eventbrite.com
Refreshments & Cash Bar!
The Power of the Plan...is for ALL. Thanks for being a part of it!