The Power of the Inbox: Tips and Tricks for Successful Email Marketing
Description
Title: The Power of the Inbox: Tips and Tricks for Successful Email Marketing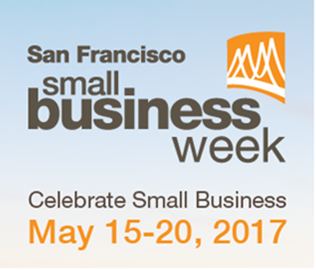 What is the first impression you give when they see you in their email inbox?
And when they see you there, what do they do?
This powerful seminar takes you step-by-step through the keys to effective email marketing:
• What it really is (and isn't)
• What it can do for your business
• And the five easy steps you must take to harness the power of the inbox!
o Grow a healthy list
o Create great content
o Customize a beautiful, mobile-friendly template that matches your brand
o How to get your emails opened
o Tracking your results
From revealing why regular email doesn't work, to insider tips and techniques like automated list building tools and the design elements that work (and those that don't!), this seminar will give you the keys to the most effective marketing you can do: email marketing. Join us!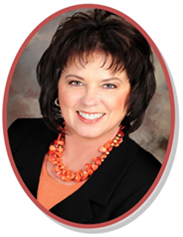 LynAnn King
LynAnn King partners with successful small businesses and empowers entrepreneurs to deliver compelling marketing communications, special events promotions and media campaigns. Having honed business-based skills in the high-tech industry of Silicon Valley, she holds a Bachelor of Science degree in marketing from San Francisco State University. Sometimes called the Bay Area chanteuse for her many singing/nightclub performances, King says it is her public relations agency and marketing company she founded that really gives her perfect pitch.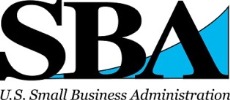 ---
---
---
---
---
---
---
---
---
---
---
---
---
Thank you for interest in this event and for sharing it with others who might be interested.
Should you need to cancel your reservation, please return to Eventbrite and cancel your ticket there or email sfomail@sba.gov to let us know that you won't be attending. This saves us money in printing costs and reduces the environmental impact of our courses.

We host hundreds of events for small business owners each year – to see other upcoming events in our center please visit sbatrainings.eventbrite.com.
Sincerely,
San Francisco SBA Entrepreneur Center
SBA's posting of events is not an endorsement of the views, opinions, products, or services of any cosponsor or other person or entity. All SBA programs or cosponsored programs are extended to the public on a nondiscriminatory basis. Reasonable arrangements for persons with disabilities will be made for SBA events, if requested at least 2 weeks in advance. Call 415-744-6820 or email sfomail@sba.gov.
---
---
---
---
---
---
---
---
---
---
---
---
---
FAQs
How can I contact the organizer with any questions?
Call 415-744-6777 or email sfomail@sba.gov.
Do I have to bring my printed ticket to the event?
In the event that a class sells out, preference is given to those who registered in advance. We will only check tickets for high-profile events.
How do I get to the San Francisco SBA Entrepreneur Center?
The San Francisco SBA Entrepreneur Center is located on 455 Market Street in Suite 600 on the 6th floor. The front desk can provide directions to our floor or the elevators. There are no special requirements to enter the building. The closest public parking garages are located on Fremont or Mission Streets. The parking vendor in this building is ABM Parking. This vendor closes at 8PM. The nearest BART stop is the Montgomery Street Station. For detailed travel planning please visit 511.org.