Description
Life is a roller coaster ride! Many hills and valley's lay along our path. We experience moments when we feel we lose control, moments when our very existence comes into question, moments when we believe the dreams of better days are lost forever. Yet the intelligence of the heart beats strongly as a guide for your life …
If you've ever experienced this, treat yourself to an exclusive Canadian Appearance and an day/evening with Filmmaker and author Baptist De Pape and "THE POWER OF THE HEART ".
You will be elevated to a place of understanding your own strength, discover how your heart works and how it can guide you to the life you've always imagined.
Take with you the knowledge that will enable you to trust your heart and to trust in yourself.
ABOUT THE EVENT: SATURDAY, MAY 20 6:30-9:30
---
GENERAL ADMISSION (Doors at 6pm, show at 6:30pm)
Includes a special presentation by Baptist De Pape from his International "Manifesting from the Heart" exclusive seminar….there will be an opportunity for Q&A and a panel of guests including Canadian Writer, Producer, Director David Brady. This will be an inspirational evening that will leave you inspired &motivated to live life to the fullest.
Reserve your seat NOW!
---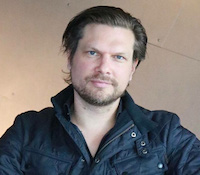 Who is Baptist?
Baptist de Pape, a young lawyer, mired in anxiety and fears about his future when he felt the call to investigate the incredible power of the heart and how it can lead us to our true purpose in life.
As an author, producer and filmmaker he went on a quest that took him around the world. De Pape interviewed eighteen living icons—all on camera—including Isabel Allende, Jane Goodall, Marci Shimoff, Marianne Williamson, and Gary Zukav. Generously sharing their touching personal stories as well as profound guidance, these leaders co-created with de Pape a multidimensional, illuminating portrait of the heart as an inexhaustible source of love and wisdom that far surpasses that of the mind.

With exciting spiritual and scientific insights, The Power of the Heart presents fascinating evidence that the heart is more than a physical organ. It possesses its own intelligence, capable of transforming your views of money, health, relationships, and success. Mindfulness exercises and contemplations guide you to activate the heart's special powers—including intuition, intention, gratitude, forgiveness, and love.
Watch The Power of the Heart Official Movie Trailer
https://www.youtube.com/watch?v=Yibq6Hz-KWs
---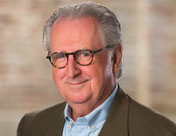 Who is David Brady?
Award-winning film and television writer, producer, director and university lecturer David Brady enlightens audiences on how to overcome severe adversity, find peace of mind and real success in his three books He has spent time producing movies out of Los Angeles and New York. He executive produced and produced four successful feature films. The companies he was associated with were nominated for an Academy Award, he earned two Golden Globe Nominations (Best Foreign Picture and Best Actor, The Grey Fox), seven Genie Awards, He was won numerous international awards since then for his television productions.