Description
THE POWER OF THE BLACK VOTE II

Indiana Democratic African American Caucus (IDAAC-SI) is hosting a follow up discussion about the importance of Black Voices, Black Community and the Black Vote in America with a focus in Southern Indiana.


THE POWER OF THE BLACK VOTE II is an opportunity for the community to discuss the importance of the Black Vote, concerns affecting the Black Community and an opportunity to discuss solutions through policy and being involved politically.

*This is a bipartisan conversatin.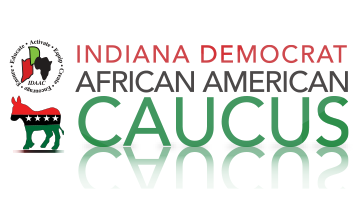 ---
Host: IDAAC-SI
Date: Saturday, 4/20/2109
Time: 2pm - 5pm
Location: Preservation Station, 100 Preservation, Jeffersonville IN

Guest Speakers:
Dana Black, Indiana Deputy Chair & Indiana's Own - http://www.indianasown.com
Gary Leavell, Community Leader and Past President of the NAACP (Jeffersonville)
Ann Brown-Carruthers, Community Leader

MC: LaMicra Martin
Moderator: Miguel Hampton
Ticket: $20 minimum, All donations are welcome!
*******All Donations must be paid online or at the door *******
*Proceeds from the event will be used to support Indiana Democratic African American Caucus, Southern Indiana.
---
HOSTED BY:
IDAAC-SI
For more information Contact:
Sponsorship Info:
LaMicra Martin - IDAAC-SI President - lamicra7@gmail.com, 502-751-2543
General Infromation:
Miguel Hampton - IDAAC-SI, Event Chair - mh@miguelhampton.com, 812-214-8632