Description
Statistics show:

Every 9 seconds in the US a woman is assaulted or beaten

Domestic violence is the leading cause of injury to women—more than car accidents, muggings, and rapes combined

Ninety-two percent of women surveyed listed reducing domestic violence and sexual assault as their top concern.

Women are much more likely to be victims of intimate partner violence with 85 percent of domestic abuse victims being women and 15 percent men.

Many women have been held captive by domestic violence — whether through physical abuse, financial abuse, emotional abuse or a combination of all three.

One in five women will be raped at some point in their lives

While these statistics are disturbing, they are valid, and we must do something about it immediately!
It's time we honor our Queens and show them their true worth. Join us November 11th as we do just that. "The Power of Red" Women's concert benefit is not only about raising awareness and honoring women, but about women coming together as well. With all the adversities we face as women, the last thing we should be doing is battling and breaking down each other.

Come out and join us for a one of a kind evening. This Red Carpet semi-formal event will be filled with love, creativity, food, fun and so much more. There will be live performances from some of NC's hottest female artists as well as special guest performances from other local acts. Live music, food, vendors, and special guest speakers (TBA). Let's honor our Queens the right way and take a step on making a change.

50% of all proceeds will be donated to Zeta sigma Phi Inc.
https://zetasigmaphiinc.wixsite.com/zetasigmaphi

Tickets on sale now!! This is an event you do not want to miss!!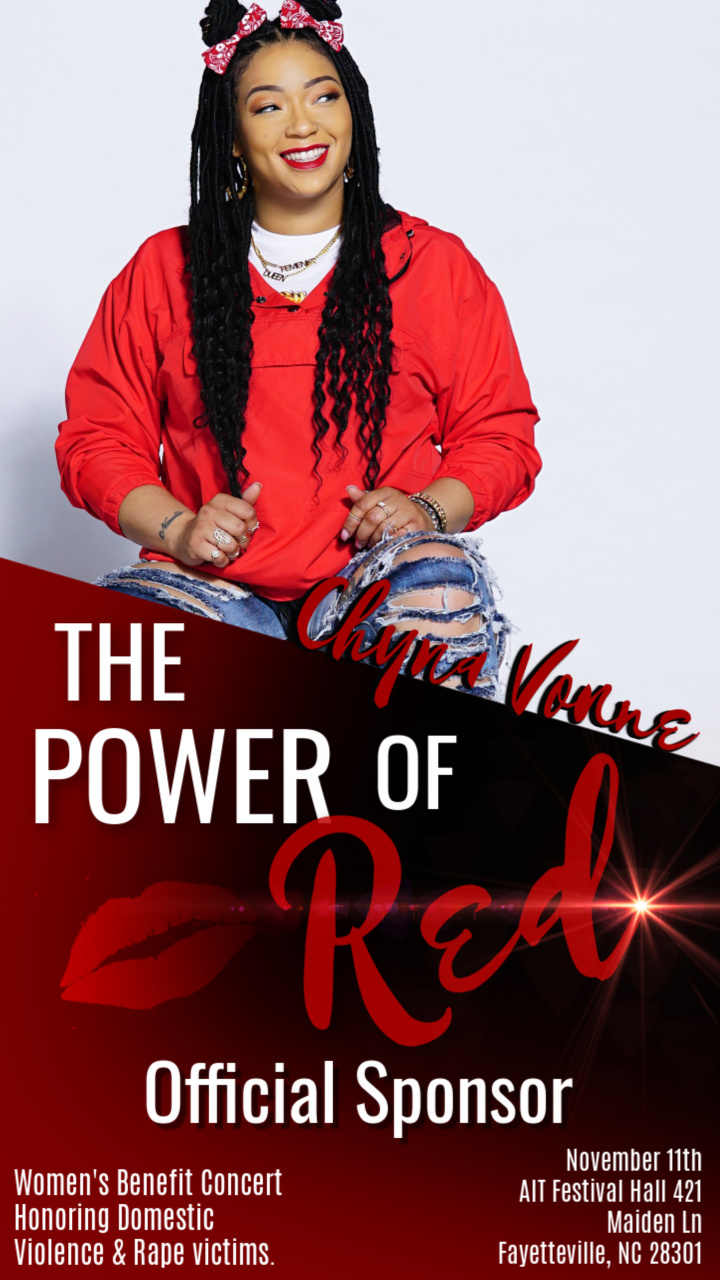 Organizer of The Power Of Red Women's Benefit Concert