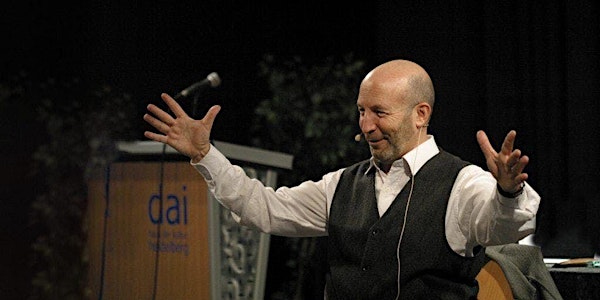 The Power of Presence with Nicholas Janni
When and where
Location
Wellspring Center for Health and Healing 13951 North Scottsdale Road Suite 110 Scottsdale, AZ 85254
Refund Policy
Refunds up to 7 days before event
Description
This weekend is a unique opportunity to dive deep into the nature and practice of authentic Presence.

Our Presence is one of the biggest determining factors of the quality, richness and effectiveness of our life, personal and professional.

Our Presence is determined by how much of ourselves comes 'online', how much of our physical, emotional, mental and soulful aspects are open and in a coherent flow.

During this weekend of experiential learning, we will therefore follow a path of integrated development that embraces all aspects of ourselves.
We will:

 Come back home to living in our bodies
 Make a much more unconditional space for our emotional life
 Clarify our thinking and gain precise and deep insights into our lives
 Also touch into the imprints we are carrying from our ancestral lines, resourceful and limiting.

Over the last 20 years Nicholas has gained an international reputation for his transformational work in the corporate world. He works with CEO's and senior teams worldwide and teaches at the IMD in Switzerland, the world's number one business school. More recently his work has extended into wider societal fields and he leads ongoing intergenerational and collective trauma groups in the UK, Israel, Palestine and Lebanon

 How can we expand our bandwidth of perception to open to the richness of multiple dimensions of life?
 How can we learn to listen more deeply – to ourselves, to each other, to our culture, and to the whisper of our purpose and calling?
 How can we commit to more and more Presence and less and less Absence, in all areas of life and work?
PROGRAM:
Friday, May 10th 5-9 pm ~ light dinner provided
Saturday, May 11th, 10am-5pm ~ lunch provided
* Note: Please arrive 15 minutes early to complete sign-in as we plan to start promptly on both days.
---


ABOUT NICHOLAS


Ever since an awakening at age 16 Nicholas has devoted his life to the development of consciousness and to healing. In his first career, Nicholas was a theatre director. He taught acting at The Royal Academy of Dramatic Art in London, and directed his own theatre company. He has spent over 40 years researching the theory and the practice of 'the zone' of peak performance, and studying multiple mind/body disciplines.

Over the last 20 years he has brought his transformational work into the corporate world. He co-founded the world-renowned arts-based leadership consultancy Olivier Mythodrama in 2001, and his own consultancy Core Presence in 2013. He bridges the worlds of creative, personal, spiritual and professional development in a uniquely powerful, relevant and accessible way. He also leads ongoing collective trauma groups in the UK, Israel and The Middle East.

Visit Nicholas' website:
www.nicholasjanni.com
"Nicholas' work epitomises the word transformation. He takes leaders and their organisations to a place where they find a deeper level of performance and contribution. Work with him and expect major positive change in your life and organisation."
~ Dr. Andrew White, Associate Dean for Executive Education, University of Oxford Said Business School

"I've asked Nicholas to teach in every major leadership development program I run at the IMD Business School and elsewhere. Why? Because I've never seen anyone have a more sustainable, transformational impact on leaders than he does. He's simply the best."
~ Michael Watkins, author of "The First 90 Day"s and Professor of Leadership at IMD
"Nicholas Janni is quite exceptional as a man leading transformational work at this time in the world. He has developed the capacity to focus and listen so intently, and with such perception, that profound change takes place. He can enable shifts in the level of consciousness in an entire room. This is transformational skill at the highest and most sophisticated level."
~ Dr. Scilla Elworthy, Nobel Peace Prize nominee, author, societal and political change-maker

"I run think tanks for CEOs and business owners in Manhattan who want to develop their leadership. My members are movers and shakers who demand value from every meeting. I invited Nicholas to lead two retreats. They reported 'it was our best retreat ever; and many of them are still talking about it..."

~ Mark Taylor, Master Chair, Vistage International

"As I lead my 65,000 employees through a period of transformative change, Nicholas has enabled me to discover new sources of personal and professional bandwidth and been instrumental in significantly advancing my leadership effectiveness. The bottom line? I could not recommend Nicholas any more highly."

~ Eugene Woods, President and Chief Executive Officer, Carolinas HealthCare System