THE POWER OF PINK GIRLS INK. PINK UNIVERSITY "GIRLS BRUNCH TOO"
Description
The Power of Pink Girls Ink. Pink University is a school and career preparation and life skills enrichment program for girls of all ages. Through the Pink University, girls are encouraged to become a Poised, Professional, Elegant and Responsible Leader. The Pink University focuses on improving girls aspects of school engagement including good grades, preparing for tests, confidence during classroom presentations, homework completeness, but most importantly support and connectedness from peers that share the same values and beliefs.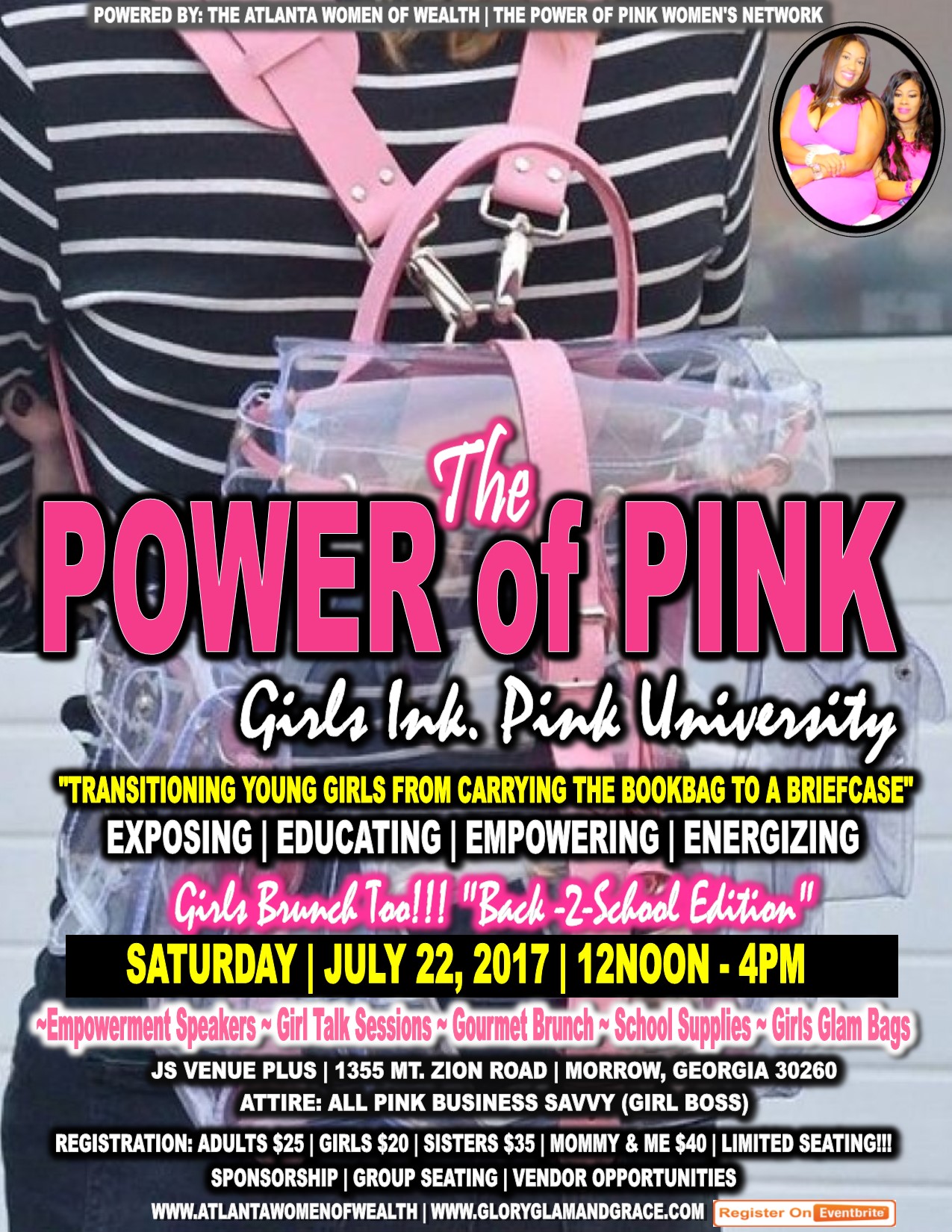 Additional goal of the Pink University is to equip girls and young ladies with the self assurance, poise, and social skills to make lasting impressions in the business world. As young girls transition from carrying the bookbag to a "PINK" Briefcase, our aim is to guide these girls toward positive success that focuses on:
College Planning | Self- Esteem | Financial Literacy | Goal Setting | Public Speaking | Networking | Job Interviewing Skills | Leadersjip Attributes | Proper Social & Business Etiquttes | Teen Decision Making |
Studies have shown that girls who attend enrichment programs such as The "PINK" University, attain higher grades, are more likely to graduate and go to college, become leaders within there field of studies and are more knowledgeable on how to make sound decisions, and have a higher self-esteem.
PARTNER WITH US!!!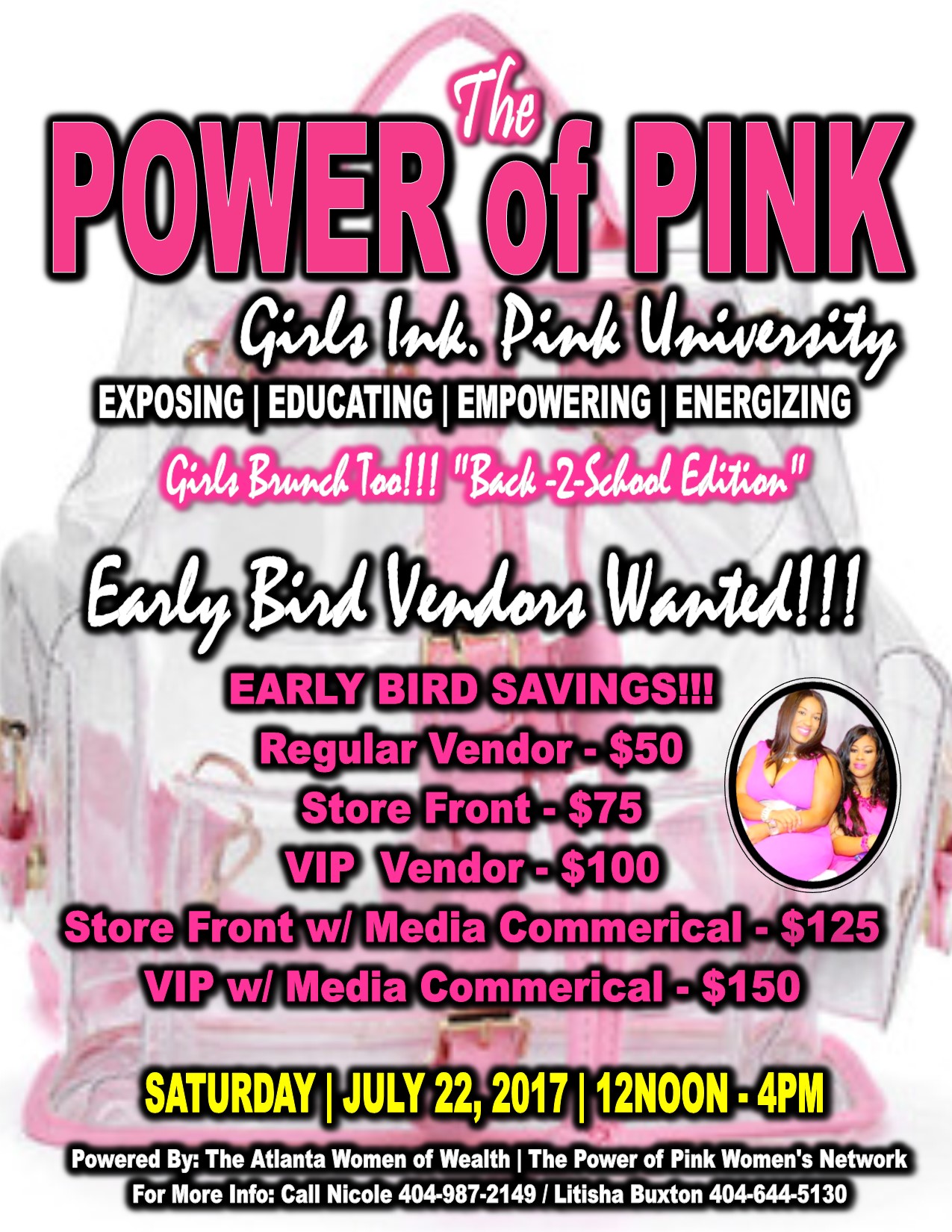 APPLY FOR A FREE $250 SCHOLARSHIP!!! Click the link below: https://www.cognitoforms.com/TheAtlantaWomenOfWealth1/EnterToWinAFree250Scholarship