Description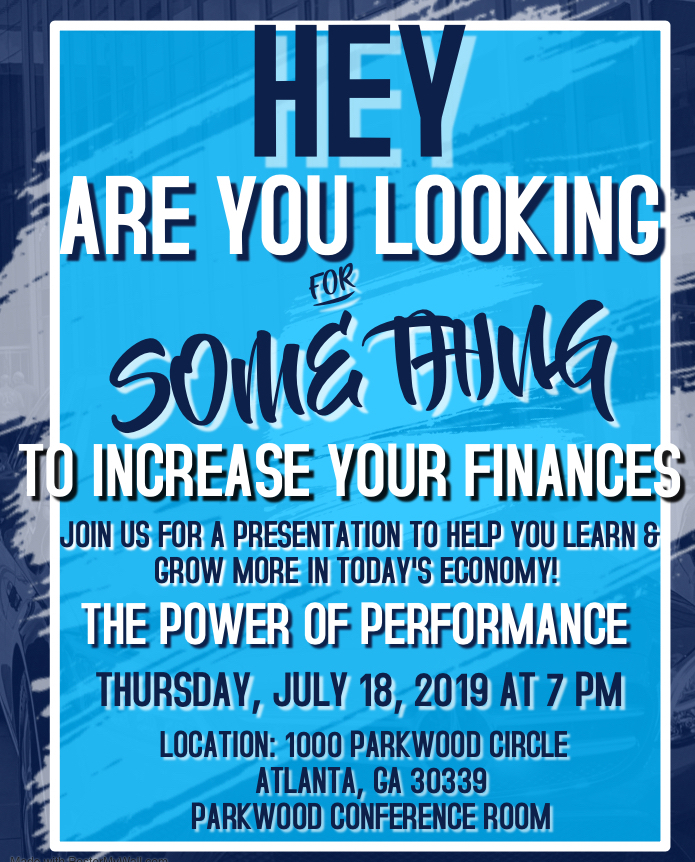 Looking for a New GIG, in the GIG Economy?
Can you see yourself working the same 9 to 5 job in this shifting economy forever? Building your side HUSTLE: From ride share drivers to food delivery, the number of Gig Economy workers keeps growing. Over 33% of U.S. workers are Gig workers, either full time or part time. We have a VEHICLE that may work for you! Are you interested in learning more about this proven economic approach?

There is a better way!
Connect with an Elite Group of Entrepreneurs in the Energy & Wireless Industry.

Find out how you can start Saving & Making Income on one or more of your monthly household bills.


Learn how to Create a Life Long Passive Residual Income Stream.


Meeting Agenda:
Must Register to Attend

Doors Open at 7 PM

Meeting Starts at 7:15 PM

Like what you see and/or hear... stick around for more info!
We welcome the opportunity for you to be our Guest, Get Ready & Lets #GO4MORE!!
#PowerIncomeNow