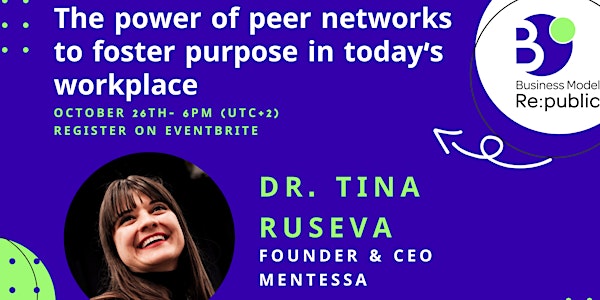 The power of peer networks to foster purpose in today's workplace
How to create community and a feeling of belonging in your organization
About this event
The future of work is high-tech and high-human. The inclusive workplace is at top of the agenda as companies struggle with hiring new talent. Yet, once hired, new employees often need months to actually begin contributing with their expertise. Sometimes, they would leave sooner than they had the chance to do so. The rise of remote work showed that emails, messengers, and the intranet are not enough to integrate talent.
In this event we will learn how Mentessa helps organizations transform a workforce into a community and empower people to find, meet and learn from each other based on skills - independently from their department, experience, generation, or anything else. Their mission is to remove the boundaries to know-how exchange and development for everyone in the workplace.
AGENDA (Time is CEST – Berlin)
- 6 pm – Welcoming and Intro
- 6.10 – 6.30 – Inspiring talk from Tina
- 6.30 – 7.00 – Q&A and networking
About our speaker:
Dr. Tina Ruseva is one of the first digital entrepreneurs in Germany. As a recognized expert in entrepreneurship and innovation, she is involved as a mentor and juror in international startup competitions. She is the founder and CEO of Mentessa, a community platform for agile collaboration, and the initiator of the decentralized Big & Growing New Work Festival.
https://www.linkedin.com/in/tinaruseva/