Description
Join Creative Commons for a discussion on the value of copyright and open innovation in the digital age

Launch Reception of The Power of Open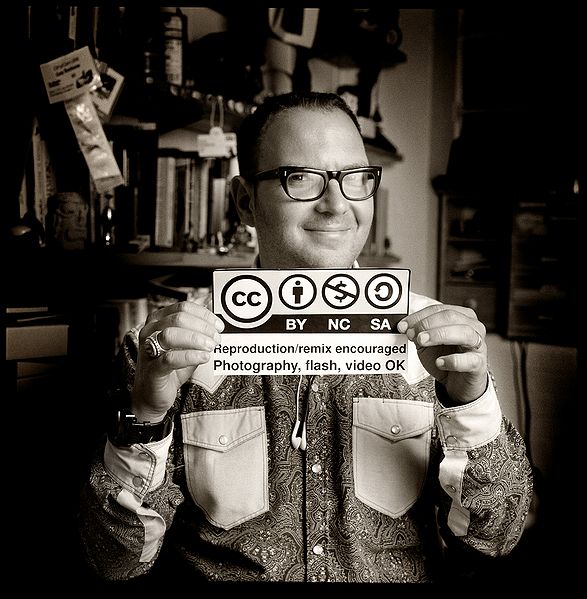 As the European Commission is in full speed implementing its Digital Agenda flagship initiative, the questions of open access are more pertinent than ever. To develop a "vibrant digital single market" in the European Union the European Commission has committed itself to the opening up of access to content. In order to allow for a broader reach to new and larger audiences, key action areas focus on finding easier and more uniform solutions to pan-European licensing, simplifying copyright clearance and collective rights management, to name a few.
Creative Commons is launching The Power of Open, a book that highlights the role of copyright, content sharing and collaboration in driving innovation in the digital age, featuring case studies of leading scientists, educators, artists and entrepreneurs who have benefited from Creative Commons' tools. Copyright was created long before the emergence of the Internet, and can make it hard for Internet users to legally share content, and for content owners to protect their intellectual property on the Web.

Creative Commons is the non-profit organization behind a copyright framework and global standard for licensing that meets the needs of individual creators, companies and Internet users. It makes creative, educational and scientific content more accessible and usable on the Internet, helping to unlock the creative power of today's connected world. Creative Commons licensing has been successfully translated into 23 European national legal frameworks, in only a few years.

At the launch event, Creative Commons will offer an introduction to The Power of Open, followed by presentations by Mark Patterson, the Director of Publishing for the Public Library of Science, on the importance of content sharing and collaboration for the digital economy and how PLoS is opening up and transforming research communication. The discussion will be followed by a hosted cocktail reception.

About Creative Commons: Creative Commons' licensing has been widely adopted by organizations such as Wikipedia, Al Jazeera, GlaxoSmithKline, YouTube and Flickr, as well as dozens of governments, libraries, museums and galleries around the world. At present, over 500 million pieces of content have a Creative Commons license.

About Mark Patterson: Mark Patterson holds a PhD in genetics. Following a prestigious postdoctoral fellowship and four years as a lecturer at the University of Cambridge, Mark made the move into scientific publishing as the editor of Trends in Genetics. In 1999, he was appointed as the biology reviews editor of Nature and was subsequently involved in the launch of Nature Reviews journals as the editor of Nature Reviews Genetics. Mark joined the Public Library of Science (PLoS) in 2003. He established the European PLoS office, helped launch PLoS Biology and several other PLoS journals, and was appointed Director of Publishing in 2005.

Photo: Portrait of Cory Doctorow by photographer Jonathan Worth CC-BY-NC-SA