Description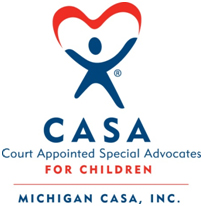 Michigan Court Appointed Special Advocates invites you to a night of advocacy as we experience the difference that ONE caring adult can make in the life of a child in foster care.
Keynote Speaker Ashley Rhodes-Courter, MSW: Born to a single teen mother, by the age of three, Ashley was in Florida's foster care system where she spent almost ten years being a shuttle between 14 homes – some quite abusive – before being adopted from a Children's Home at the age of twelve. Her work, story, education, and personal experiences give Ashley unique expertise on how to improve outcomes for individuals, children, families, and youth: and how we can be more productive in our personal and professional pursuits despite obstacles. What is her key component to resiliency?
The Answer: ONE Caring Adult.
Kent County Commissioner Monica Sparks & Philanthropist Jessica Ann Tyson will be our emcees for the evening. Born to a young, single, drug-addicted mother, at the age of six, identical twins Jessica Ann & Monica became statistics of poverty and placed in the foster care system until they were adopted at the age of eight. The twins are now community servant leaders determined to live, love, and give back despite their beginnings.
Please join us on this very important night!
Cocktail Hour | 5:30 PM
Program Begins | 6:30 PM
For sponsorship and registration information please contact us at the Michigan CASA offices at 616.259.7200 or email Patty@MichiganCASA.org.