The Power of Networking - 1st Workshop - Young Adults in the Workforce - Th...
Description
---
How many times have you gone on an interview and walked out feeling like it went very well? But yet no call or any communication for weeks!! They did say they liked you.
So what went wrong????!!!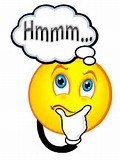 Join me at my workshop and learn INTERVIEW TECHNIQUES, how to PREPARE BEFORE, DURING and AFTER an INTERVIEW. If you are inexperienced let me teach you HOW to stand out. How to NETWORK and what it really means to!!
Please welcome also, Deon Brown from the "Long Island Chamber of Commerce".
This workshop is catered to Junior/Senior high school and College students.


DJ/FOOD/GIFT BAGS/RAFFLE PRIZES/VENDORS
WORKFORCE 1 WILL ALSO BE ON SITE TO COLLECT RESUMES FOR JOB OPPORTUNITIES
PLEASE BRING YOUR SCHOOL ID FOR ENTRY


****It is advised to be on time - YOU DON'T WANT TO MISS THIS.****
For questions please email Melecia Munroe @ meleciamunroe@hotmail.com
FOLLOW US ON SOCIAL MEDIA:
FB - THE POWER OF NETWORKING
IG: POWER OF NETWORKING