Description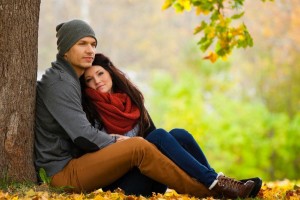 As you may remember from your experience in the Noble Man workshop, it was such a powerful experience to have the women holding space for you as you went through the many layers of your wounds and defenses in the process of opening your heart. Many of you expressed a desire to give back to the women by holding space for them as they go through their healing with the masculine.
It is powerfully insightful and healing to witness women in their vulnerability whilst supporting them in reclaiming their power; The Power of Love.
For women, the group is about healing their wounds, fears, and resentments with men. It is a unique experience for every
woman, each one going into the places within her own heart where she has shut down to love, to rediscover those vulnerable and soft places where her true feminine strength lies, and from there returning to the essence of love and devotion within her.


Will you join us and hold space for these courageous women, as they dive deeply into their wounds with the masculine? For men, this is an opportunity to really stand in the essence of the masculine: holding a space of loving, compassionate presence. To witness the women baring their hearts and souls is a very humbling, and at the same time, strengthening experience.
The feedback we get from the women is that the experience of being unconditionally loved and held through the power of Masculine Presence allows them to open and trust again. It is an amazing experience of alchemy between man and woman, on a personal, and a collective level. The healing is profound, and the experience for both men and women is truly transformative and life changing.
We hope you will join us for this incredible journey of the heart!
Testimonials from Women who have Completed
The Power of Love Workshop
The Power of Love Workshop took me on a journey into the alchemy of the masculine and the feminine. I never knew such profound healing could take place when a man and a woman come together and go deep into spaces we are all afraid to go. I had the experience of being accepted - by a man. Tears, rage, all of it! What a gift! And I became a "yes" to all of life. It's a safe journey now! Thank you Rajyo and Britta, I am eternally grateful.
~ Gaile Nixon, CA
What I have experienced this weekend I had not believed was possible. I will walk away from here in all my glory as a woman who can be weak, strong, passionate and above all in my vulnerability. To embrace "man" and no longer be afraid.
~ Pavanne, UK
After years of personal growth and spiritual workshops I feel this one was the most profoundly impactful, taking me out of all my stories of lack and limitation to one of great possibility as a woman embodying the Divine Feminine. I was cracked open like an egg, and out emerged a playful self, sensuous, strong, passionate and highly spiritual woman capable of giving and receiving love.
~ Yamini Redewill, Laguna Beach, CA
Stay Up To Date With Us On Our Blog!