Description
RISE UP: THE POWER OF PROFITABLE LIVE EVENTS (IMAGINE GENERATING A YEAR'S WORTH OF INCOME IN A SINGLE WEEKEND!)
May 15- 17th, 2017 in Beautiful Park City, Utah
You're in the right place!
* Imagine bonding with your tribe, having a blast and easily enrolling your favorite clients into working with you while your hosting your own event, workshop or retreat
*Imagine scaling to multiple 6 figures -cutting your hours in half and working with dream clients you love and adore all while transforming the world with your gifts.
*Imagine feeling supremely confident as you share from your heart
– and transforming lives just by being yourself, running your business and living your life on your terms?
Hi, I'm Amanda Moxley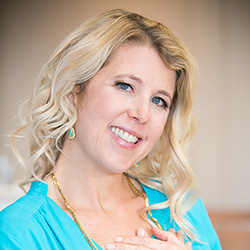 I want to share with you how easy it is to attract and receive awesome ideal high-end clients to you when you are being fully authentically YOU!
I started my business over 11 years ago and within the first few months, I had 10 awesome new clients. One of which I received while walking across the street feeling GOOD and walking my talk. How easy is that?
Everything is energy!
I love connecting in person with my tribe so I decided to put it all on the line and host my own event which originally scared the hell out of me. The moment I got on stage, I started crying! I couldn't believe I DID IT! All of these gorgeous women from around the world were here waiting to learn from me and I felt so vulnerable, raw, UNCOMFORTABLE and scared.
I breathed through my terror barrier and came out the other side with 150k in my pocket. I had never made that much money in 3 days before.I felt powerful and amazing but then I started to feel weird and like I owed my clients SO MUCH because they had paid me money. This opened up a big LEARNING and healing for me around codependence behaviors. (Remember: Having your own biz is the ULTIMATE Self Development Course on the PLANET!)
I learned a ton from this experience and especially loved sharing my ah ha's with my clients and helping them remove their blocks to money and success.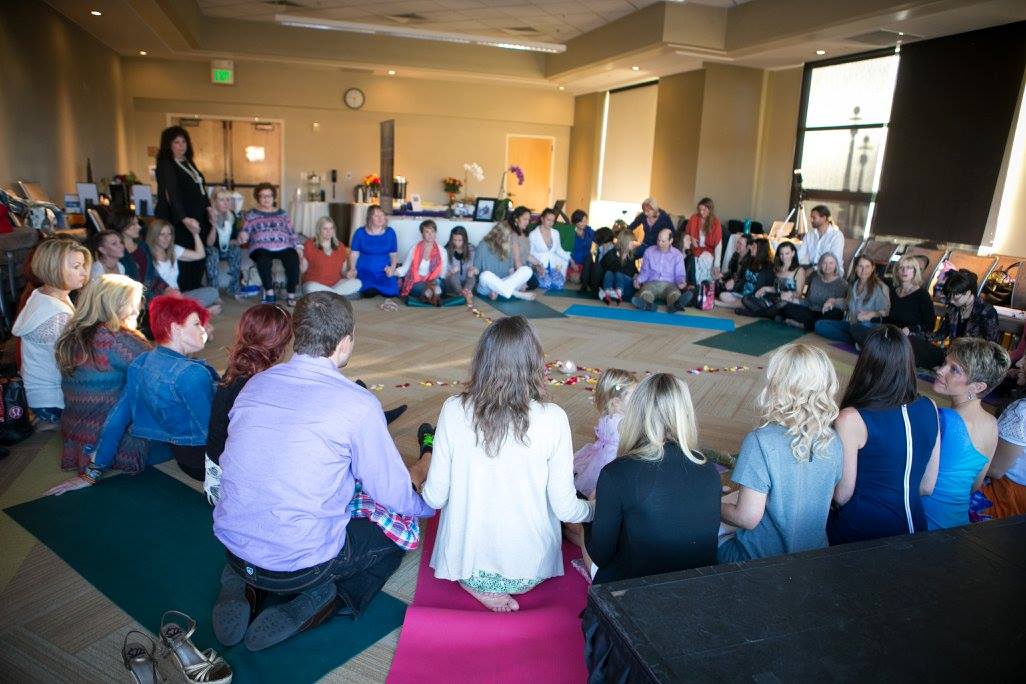 I also realized that I love the power of live events not only for the personal growth aspect but because it brings you face to face with your tribe and the BOND grows stronger. And it's EASIER to fill your high level master mind programs in 3 days instead of launching and sitting on sales calls all day long! It's pretty awesome securing a year's worth of income in a weekend too!

You're going to love this! You're invited to an all new retreat, I'm leading to teach YOU how to strategically simplify your business model through the power of LIVE EVENTS and more so that your BIZ is serving you and you're hustling less and making MORE!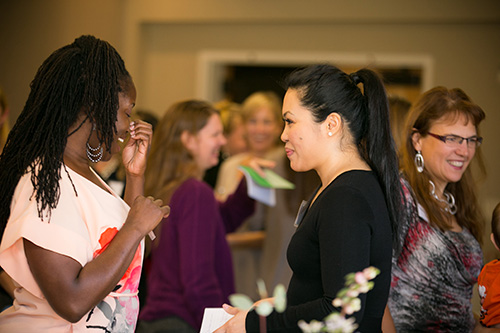 Join me for 3 unforgettable days where I'll walk you through exactly how to generate a year's worth of income in a single weekend through the Power of Profitable Live Events!
I'll be giving you all that I've got during the event and you'll be submersed in an amazing sacred community of incredibly conscious and fun women who are all on a mission to transform lives with their businesses and design a lifestyle that fills them with joy.
I can't wait to see you in May! Read on and register today!
Love,
Amanda
RISE UP:

The Power of Live Events (Imagine Generating Last Year's Income in a Single Weekend)
(please note: tickets are extremely limited so that you can receive hot seat coaching and more personalized attention)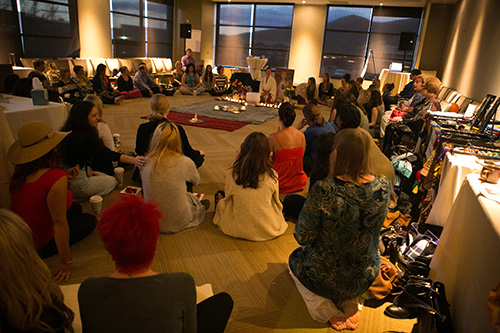 So, here's what will be transformed in 3 days:

Day 1 May 15th, 2017 Free Your Time!
Day One of RISE UP is ALL about stripping away the layers that are keeping you stuck and playing small so you can get out of your own way and be of service to the clients you are destined to help.
Day 1 Schedule:
Energizing Day Session: 9am – 5pm
Fun Evening Session: 6:30pm – 8:30pm Surprise FUN Evening Session
Develop a High End State of Mind that Allows you to easily magnetize your ideal clients to your programs, speaking engagements, retreats, workshops and more (without this piece, even the best strategy will fail!)
Own your value of the transformation you provide for your clients down to your core so that you will never doubt your pricing again – and neither will your clients
Get even more clear, specific and focused on EXACTLY who you are, what you do, how you serve and how to make bank!
Get visible without fear and shine so that ideal clients, opportunities, speaking gigs, media and money can find YOU!
You'll take JFDI action and get shit done today!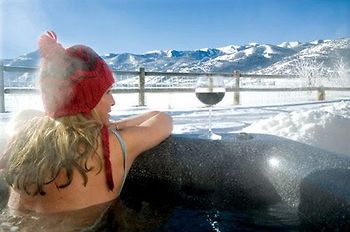 May 16, 2017 Day 2: Easily Fill Your Events
Day 2 Schedule:
Yoga: Energizing and Awakening Yoga Session 8:00am – 9:00am
Energizing Day Session: 10am – 5pm
Fun Evening Session: 6:30pm – 8:30pm Surprise FUN Evening Session
On Day 2 You Will:
I'll walk you through the important steps & details of what you need to know in order to market, fill, lead & ROCK out your own events.

12 Steps to Easily Fill Your Events

Clear your calendar and make space to serve your retreats, workshops, events and speaking gigs using Amanda's multiple 6 Figure Get Real & Get Rich Time Management Tactics

How to use bonuses and expert trainings from colleagues to skyrocket the value of your worksops, retreats, events and high end programs without adding more of your time (SWEET!)

You'll learn powerful techniques to protect, purify and recharge your energy from being in the public eye. Making it less draining to lead your tribe and expand your reach and service around the globe.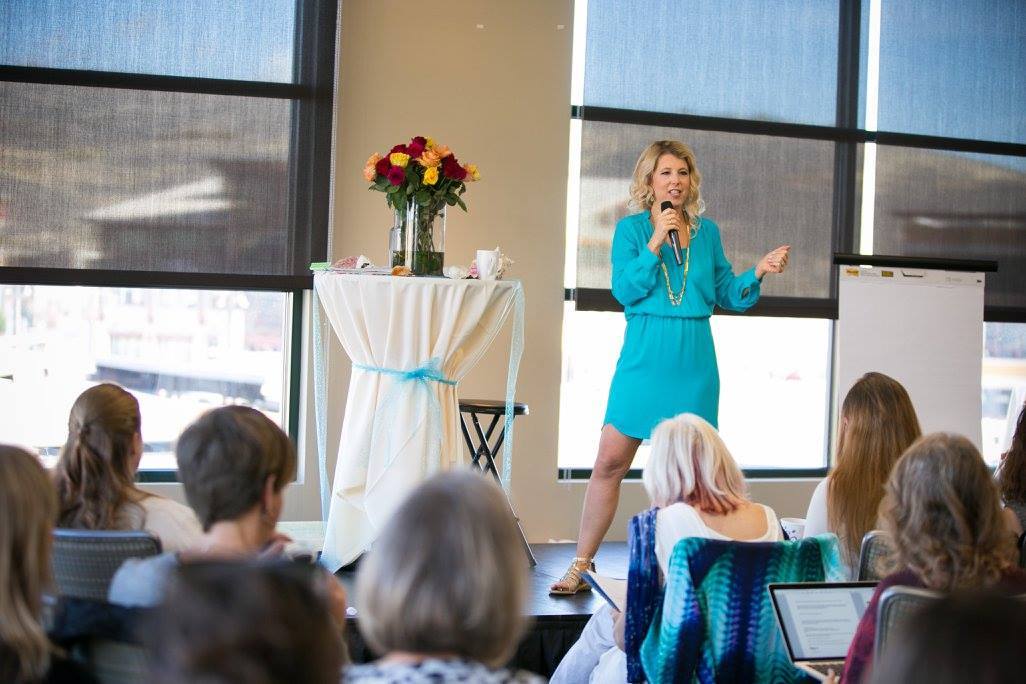 Day 3. T

riple Your Sales and Serve Your Ideal Clients by You Being YOU!
Day 3 Schedule:
Energizing Day Session: 9am – 5pm
On Day 3 You Will:
Learn how to open your heart to give love and receive love without fear of rejection when asking for the sale on stage and online
Create Juicy Heart Based Goals to Triple Your Sales and Serve Your Ideal Clients and YOU!
Go on a Dive Deep into Overcoming Sales Objections so that your clients say YES
Receive laser coaching on how to move out of sales and into service and close the deal
ROCK your client strategy sessions every time, be the leader and coach your clients are looking for, stay in your power and blast through money objections so you can close the sale like a pro!
I'm going to teach you how I create 6 figures in one 3 day event each year and how you can to.
Most important of all, I'll show you how to do a "spiritual workout" to develop your entrepreneurial "JFDI" muscle.You'll discover how to go to the edge, leap and learn to fly so that you can finally achieve your freedom-based lifestyle and destiny…even if fear, doubt, worry and lack of focus have stopped you in the past! (And just like any workout, the more you do it – the more unstoppable YOU become!)
There is no silver bullet-one- road- only to hundreds of thousands of dollars as an entrepreneur. But first you have to TRUST your intuition and learn to leap when it's time. I'm going to lay down a couple of different paths to multiple 6 figures that have worked for me and my clients and more importantly how they can work for you.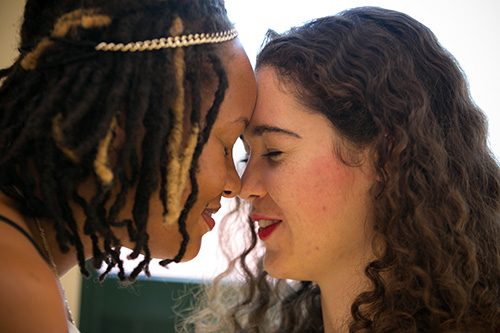 What this Event is NOT
This is not a pitch fest event

This is not some massive large multi speaker event

This is not a BIG event where you're just a "butt in a seat"



What this Event Is
This is an intimate gathering of other high vibe powerful female tribal leaders like you.

They have worked hard and hustled and slayed a ton of dragons to be where they are today, sitting next to you.
This is the place for million dollar ah ha's, strategic planning and where sisterhood is created and fun, freedom and feeling good are on the forefront of your mind.

MEET OUR FEATURED SPEAKERS
Natalie Blais
Natalie Blais successfully ran a multiple six figure direct sales team until she decided that what she REALLY loved was to help other women grow their business, coach and mentor them to create the most amazing life.
Natalie is the creator of the 90 Day Launch, Social Media Booty Camp, and Ignite Your Passion Mastermind. Natalie is also the creator of the Stiletto School of Business®" The place for Female Entrepreneurs who want to find their authentic voice and take control of their life and business.
Natalie is Co-Creator of "The Sizzling Client Attraction Formula©"

When Natalie isn't baking the very best chocolate chip cookies with her kids (Great Grandma Bessie's Secret Recipe) you can find her Tweeting, Instagraming and Facebooking
Cordelia Francesca Brabbs
Cordelia Francesca Brabbs is a Magical Mentor, Reality Upgrader and Abundance Alchemist for women who want to see what's really possible when they own their power and live from their magic.
She supports feminine leaders in shaking up the old paradigms and creating a new world where women are empowered to live from their pleasure and abundance. She's the author of Oracle of the Unicorns (June 2017) and Goddess Power Pack, and was an original co-founder of Women for Whales.
Find out more about Cordelia at:
www.rememberyourmagic.com
www.oracleoftheunicorns.com
From Cordelia:
Return to Eden
Break free from being a 'Good Girl' and unleash your magical Wild Woman to create the business and life that's meant for you.
Women are being called to rise up, break our chains of guilt and shame, and reclaim our place in Paradise - creating heavenly lives of pleasure, beauty and abundance, whilst inspiring other women to break free too.
We are being urged by Eve, Mary Magdalene and all our female ancestors to heal the wounds from lifetimes of persecution, so we can reconnect with the Divine Feminine and receive the bounty that is meant for us.
We are being invited to reject the rules and labels of patriarchal religion, and reframe our 'sins' into superpowers, so we can use our feminine magic and power to create the lives and businesses that light us up.
Join Magical Mentor and Oracle of the Unicorns author Cordelia Francesca Brabbs for this powerful soul session full of Goddess magic, healing and inspiration – and begin the journey to creating your Paradise on Earth.
Retreat Location and Venue
Your retreat is located at a vibrant boutique mountain venue where you'll be greeted with your own private deck with a hot tub overlooking the Swaner Nature Preserve and views of the Utah Olympic Park as well as a full kitchen, a gas fire place, an enormous jazuzzi tub and heated floors! Perfect for relaxing and receiving your next download. (New Park Resort in Park City, Utah)

We've reserved an incredible room rate for you at the New Park Hotel & Resort.
Rooms range from $119 (for a standard room) to $169 (suite with hot tub) a night.
Book your flight to Salt Lake City, International Airport. Once you resgister we'll send you shuttle info for the 30 minute scenic ride to Park City.
The Resort is in walking distance to delicious and nutritious restaurants including Whole Foods and an organic juice bar!



Sacred Space
You'll have plenty of down time to rest and receive coupled with yoga, pole dancing to open up your EASE and money receiving channels even MORE than they are, and special meditation and sacred rituals to release the old and generate your next BIG idea.
You will get on-the-spot laser coaching, hot seats and implementation time. Not only will you have the opportunity to get laser coached by me, we will be working through exercises together so you truly walk out with things implemented.



What's included in your Registration
Three day private event with Amanda Moxley and other successful high vibrational female leaders (Value: $9,997)

Pre call group intention setting call (Value: $497)


Yoga with my favorite private yoga instructor (Value: $97)

Special meditations and sacred rituals to release the old and generate the new (Value: Priceless)


Private members only Online forum to network and create lifelong friendships and partnerships (Value:Priceless)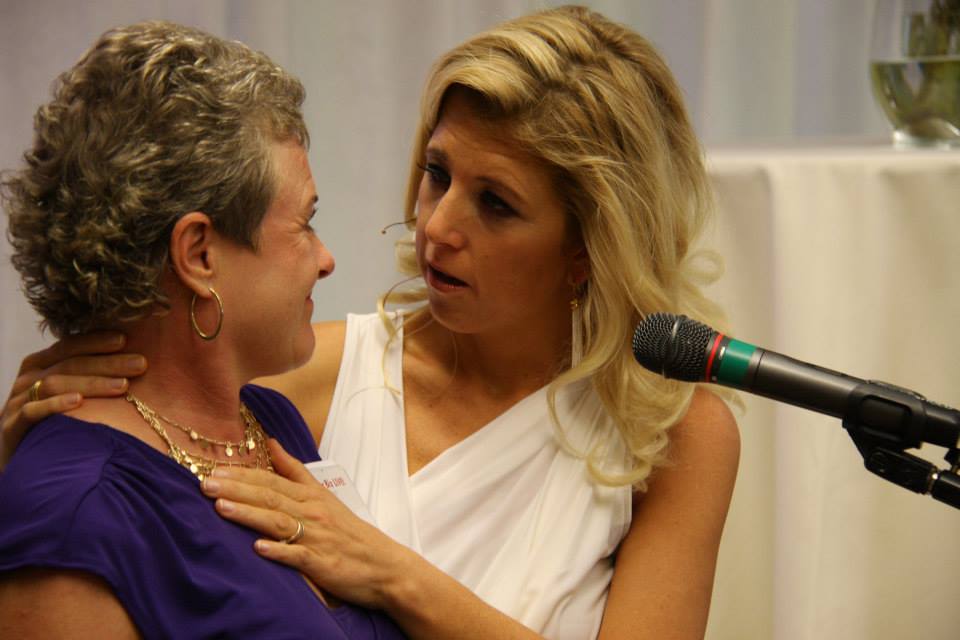 Tickets: $497 for a limited amount of time
Seating is limited. Please reserve yours soon in order to make sure you have the opportunity!
May 15-17th, 2017
Have questions? Contact Amanda@AmandaMoxley.com

Call 801-599-9194