Refund policy
Contact the organizer to request a refund.
Eventbrite's fee is nonrefundable.
The Power of Listening Part 3 The Power of Music, Voice & Listening
About this event
PART 3: The Union of Breath, Voice & Listening
This course will teach you how to tap into your feminine and masculine energy when you need it. You will learn how to use your breath and voice to open your heart.
We will cover an overview of both the 3D and 5D worlds.
Active role plays, interactive class discussion, singing and nursery rhymes are sure to educate, entertain and delight you for powerful insights and breakthroughs.
We will explore your own affirmations and translate this into melody and song.
You will learn how to migrate from an egocentric place to leading with your heart.
The Heart Plan of Gratitude!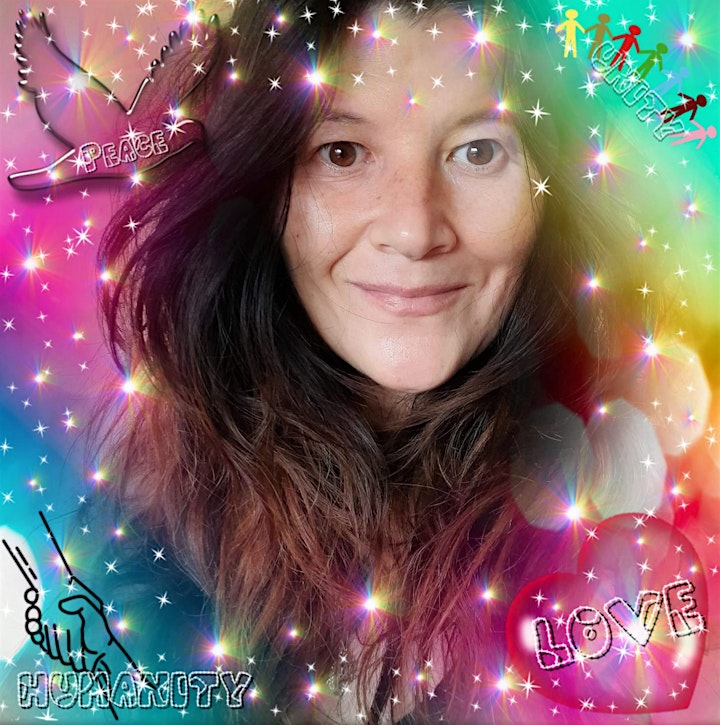 DR MADALENE CHAN
Awarded Singer-Songwriter Artist/ Novelist/UK Ambassador to Women of Heart Foundation/2020 WOHA title for Divine Feminism/Awarded Title Dr Madalene Chan 2021
Madalene Chan, LLCM, is an internationally renowned vocalist (having performed as Maddee Loveday and Darshan) with extensive experience in voice coaching and teaching the art of song-writing.
She studied vocal teaching, song writing, art history and musical performance with the Berklee College of Music (USA), the Open University (UK) She gained her higher qualifications in contemporary music performance with the University of West London.
She was one of the original members of the 90s UK hit band 'Steps', supported other artists on tour such as Sony Act "Bedlam A Go Go, and went on to have a successful solo career; as artist "Maddee Loveday", she reached top positions in dance and club music charts which reached no 7 in the billboard dance charts with her hit single 'Follow Love'.
Madalene was the first ever foreign act to win a Malta Music Award, in 2010, and she supported Actor/Pop Artist Peter Andre at the 2013 edition.
After making good on an invitation by the BBC to give an in-house concert at the Golders Green Hippodrome Studios, Madalene was asked to return for a recording session at the BBC Maida Vale studios. Over the years she has been promoting music education and discussing developments in the music industry.
Recently she appeared with international broadcaster Ian Pelham Turner who interviewed her on ALB UK TV, this year Dec 2020, celebrating her creative life as singer/songwriter/artist and children's novelist and musical script writer for "Star Child".
Madalene was awarded from Women of Heart Awards Dec 2020, the title "Divine Feminism Award.
January 2021 Madalene was then selected as a UK Ambassador for Women of Heart Foundation, where she helps women and young girls from abused backgrounds to find their soul voice to empower themselves.
Her new music video "A Song For You" was broadcasted on AATM TV on Sky TV for the whole of July 2021
Madalene appeared on Rapping With Dr Jacalyn® USA GLOBAL TV, program "Celebrate Great Britain Royally Rich Show", with guest presenters Ian Turner and Helena Chard this was on the 18 the August for their Episode 17, about works of Madalene as a Creative and her passions of creativity, on all her books, and her career as a pop dance artist and a singing tutor.
Madalene was interviewed in 25th August 2021, by American tv and radio host, Dr. Jacalyn® Kerbeck USA GLOBAL TV and Business Talk Radio, for several of her shows including The Business Talk Show, Rapping with Dr. Jacalyn® and "In The Name Of Love, Madalene, is personally being interviewed by Dr Jacalyn® Kerbeck for her works on Star Child the Book and the Musical.
Awarded Honorary Doctorate in Humanitarianism and Conflict Response by Vice Chancellor Professor Ghalan J Nolan, of the Theophany University. 2021.
So title is Dr Madalene Chan.
Madalene has now collaborated with Dr Jacalyn® of USA Global TV where they host and facilitate courses based Power of Effective Listening of the Union of Breath and Voice and learning intuition of the heart through Divine Love, November 2021 up to present:
Madalene is now collaborating song-writing and going to front some of the songs with legendary songwriter Jean Marc Mariole signed to Peer Music in the 70's whose three songs have been take up by Diva Celine Dion, and also had a no 1 hit all over America with "Dreaming" by the late artist "Hannah Rose"
Madalene is also working on song collaborations with Robert Moore of Magnetic Radio/Magnetic Publishing, Canada/USA and also collaborating with newcomer talented lyricist and song-writer Audie K Barrier Texas,/USA So lots of exciting stuff coming up******in the year 2022.
www.madalene-chan.com
www.cotv-edu.com