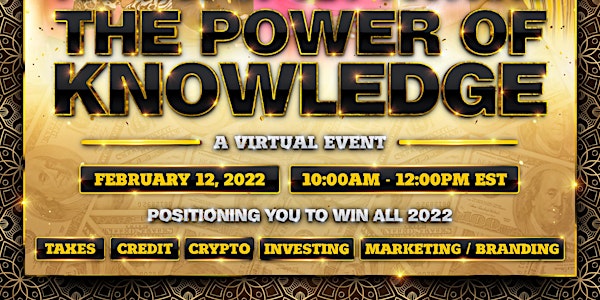 The Power of Knowledge
"The Year of Partnership" We are Positioning You to win all 2022 Would you like to build a team of networking partners?
About this event
VIRTUAL BUSINESS EVENT
A GREAT opportunity to meet successful entrepreneurs and expand your network!!
TOPICS: Special Guest Speakers to discuss Wealth Strategies including Social Media, Business Taxes, etc.