The Power of INTENTION Webinar

Thursday, January 31, 2013 from 12:00 PM to 1:30 PM (EST)
Event Details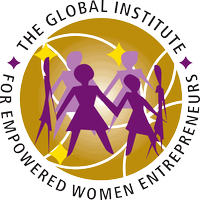 ---
The Power of INTENTION:
Getting What You Truly Want
A Ninety Minute, Interactive Webinar on How You Can Truly Get What You Want, for It All Starts with INTENTION!

Over the years, working with many solo entrepreneurs, I've noticed that most of their struggles stem from a lack of clarity around what they want and who they want to become. For many entrepreneurs, there is a strong desire to do lots of things and weak discipline to see them through to completion.
This webinar was created to help reassure you and direct you to stop delaying  and start doing what you was born to do.
This webinar might be for you if: 
you are an enlightened entrepreneur tired of running in place
you've been making some attempts at goal setting and it hasn't worked out for you and you want a solution
you're curious about the idea of seriously accomplishing what you set out to achieve (you might have heard a lot about intention) but you're not totally sold on the idea or...

you're just simply tired of doing the same thing and getting the same result

 In this webinar, you're going to learn: 
how to get crystal clear about YOUR vision
to disrupt the limiting beliefs that keep you bound and stuck in place
a simple formula for a more productive YOU
how to develop an action plan that will transform your business

NOTE: Although this free webinar is not recorded, you may stay subscribed to be invited to future ones.
Are You Ready to Stop Delaying & START DOING What You Was Born To Do? It Begins with INTENTION!

REGISTER TODAY! EVERY ATTENDEE WILL RECEIVE A COPY OF MY TOP 10 COOL PRODUCTIVITY RESOURCES PLUS 2 ADDITIONAL BONUS GIFTS

When & Where

Webinar Event
(call in number & slideshow with instructions will be given to those who enroll)



Thursday, January 31, 2013 from 12:00 PM to 1:30 PM (EST)
Add to my calendar
Organizer
The Global Institute for Empowered Women Entrepreneurs, (GIEWE) is reaching women across the globe who want to be empowered and successful in their own businesses. For those women that are seeking to grow their business, GIEWE has the tools, training, and support to have them start on the right path. GIEWE is here to help you create a profitable business, build relationships, and help women become financially free. 
Global Institute for Empowered Women Entrepreneurs

Educating, Promoting, and Celebrating Women Entrepreneurs