The Power of Emotional Intelligence: Why EI is Your Unique Advantage as an Auditor!

Friday, September 23, 2016 from 8:00 AM to 5:30 PM (EDT)
Event Details
Course Title: The Power of Emotional Intelligence: Why EI is Your Unique Advantage as an Auditor! (8 CPE)
Instructor: Lisa Kowalski

                     Want to know more about EI? See Julie's article recently printed in the Wisconsin Insitutute of CPAs (WICPA) magazine pages 30-33. http://www.wicpa.org/content/NewsPublications/The-Bottom-Line/2016-Edition.aspx  (copy-paste link into your browser)
Synopsis:
Emotional intelligence has become one of the hottest buzzwords in corporate America! Yet not many really know exactly what Emotional Intelligence is, or for that matter how it is measured or how they can use their emotional intelligence to help them get ahead! Emotional Intelligence is often times more important than the "hard" business skills required to get the job done! Few Professionals know the 5 levels of EI and what their own personal EI level is. 
Come hear speaker extraordinaire, Julie Kowalski share exactly what EI is, how it is assessed/measured, and the specific steps you can take to dramatically improve your Emotional Intelligence score!
Topics Include:
Understanding EXACTLY what Emotional Intelligence IS and IS NOT

The five levels of Emotional Intelligence and how you master each level

How a high level of Emotional Intelligence can help you more effectively (and efficiently) engage team members, clients, bosses and colleagues

How to leverage EI in your work as an auditor

How higher levels of EI can bring higher levels of happiness both at work and at home

How Auditors with high levels of Emotional Intelligence effectively manage their time – including tips and tools you can immediately apply to help you achieve greater productivity and balance
Take-a-ways

A strong understanding of exactly what EI is and is not as well as tools to help you strengthen your Emotional Intelligence 

An understanding of the levels of EI

Specific actions you can take to more effectively engage team members and stakeholders

Tips, tools and strategies you can use immediately to increase your Emotional Intelligence level and achieve greater success
Target Audience: This session is intended for auditors of all experience levels.
                                  Program level: basic.
                                  Prerequisites: none.
                                  Advance preparation: none.
Field of Study: Personal Development
Date: Friday, September 23, 2016

Time: 8:30 – 5:00 (Registration starts at 8:00)
Method: Group Live
Notes: Continental Breakfast, Lunch and Coffee Breaks included
           
Charity Drive: Believe in Tomorrow Children's House at Johns Hopkins
When you attend the training, please bring shelf-stable food and snack items, kitchen supplies and personal care items (see below for wish list items) to benefit Believe in Tomorrow Children's House at Johns Hopkins, a housing program that provides overnight accomodations to families of children receiving cancer treatment the hospital. Also, whenever you shop online at Amazon, a portion of your purchase can go to Believe in Tomorrow through the Smile Program. Go to smile.amazon.com and select Believe in Tomorrow as your charity of choice. Whenever you shop, 0.5% of your eligible Amazon Smile purchases will go directly toward funding Believe in Tomorrow's programs for critically ill children and their families! 
Thank you for your generous giving! http://believeintomorrow.org/
Cereal

Breakfast/energy bars

Snacks (single serving): cereal bars, granola bars, peanuts, trail mix, fruit snacks, potato chips, pretzels, cookies

Spices

Canned soups

Tea bags

Coffee and creamers

Juice boxes

Travel-size toiletries: deodorant, shaving cream, razors, shampoo, conditioner, lotion

Anti-bacterial hand soap and sanitizers

Zip top sandwich bags (regular and freezer)

Plastic silverware

Paper plates

Paper towels
Speaker Bio: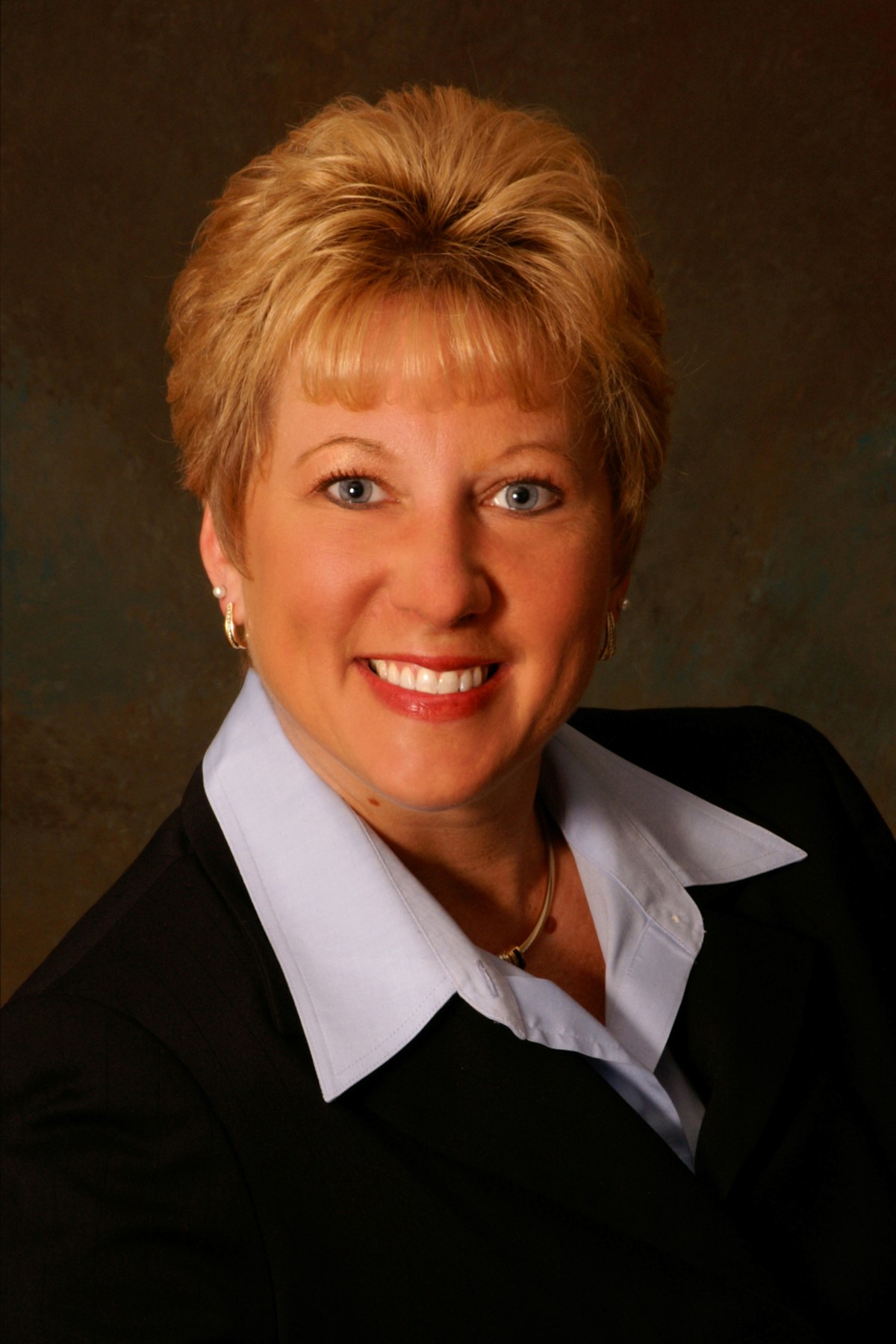 Julie Kowalski is a seasoned thought leader, consultant, executive coach and superb facilitator. She's also an energetic, and spirited professional trainer. Through her own working history, Julie has gained valuable insight and acumen into the science of what it takes to start and run successful businesses as well as the art of earning and retaining customer and employee loyalty. Julie maintains working relationships with a wide variety of business owners and executives from small family-owned businesses to Fortune 100 companies.
Julie has spent her career helping employees create self-sufficient and streamlined processes which lead customers to be delighted and staff to be rewarded with success. Focuses include: development and implementation of effective business processes, management, leadership, $ales, customer service, and marketing tools. Julie's enthusiasm and energy naturally encourage her participants to actively engage in learning.
Besides being named one of the "World's Most Creative Thinkers" by bestselling author Seth Godin (Purple Cow), Julie possesses 24 years of first hand business experience. Her accomplishments include personally starting and successfully managing multi-million dollar companies.
Julie has been delivering dynamic, engaging and thought provoking presentations /facilitating the learning of best practices in $ales, Customer Service, Marketing, Business operations, Leadership, Management, Coaching and Mentoring Programs for the past 15+ years and she ALWAYS receives raving reviews! Let Julie help you and your team achieve your business objectives. Call her today at 262-993-4883!

For more information regarding this event or our administrative policies such as complaint and refund, please visit our website www.baltimoreiia.org -> Policies or contact Liz Brogan, VP of Programs at ebrogan@brownadvisory.com or 410-537-5338.
When & Where

The Conference Center at the Maritime Institute
692 Maritime Boulevard
Bridge Room, Bldg 3
Linthicum Heights, MD 21090


Friday, September 23, 2016 from 8:00 AM to 5:30 PM (EDT)
Add to my calendar
Organizer
The Institute of Internal Auditors (IIA) - Baltimore Chapter
The Power of Emotional Intelligence: Why EI is Your Unique Advantage as an Auditor!