Description
Welcome back to the Lectures in Entrepreneurship Series! This year's series is full of great speakers as well as new opportunities to network with community and campus organizations. The format for this year will include a main presentation and a networking event that will be followed by a panel of entrepreneurs from the organizations we partner with.
This event's theme is "The Power of Doing Good" and to lead us off, Heidi and Chris Nielson will be our speaker. The agenda for the evening will be:
6–7:00 p.m. - The Power of Doing Good, Heidi and Chris Nielson - Howdy Homemade Ice Cream
6:30–8:00 p.m. - Social Enterprise Alliance of Utah Networking Event in Atrium
7:45–9:00 p.m. - Panel - The Economics of Doing Good - Claudia McMullin

Thank you to our sponsors for making the Lectures in Entrepreneurship Series possible!
Lecture Series Sponsor: Rocky Mountain Power Foundation
CFE Visionary Sponsor: KeyBank
Community Collaborators: Local First Utah, the Sugar House Chamber, Utah Independent Business Coalition, Utah Microloan Fund
To help us prepare for the lecture series and panel presentation as well as the networking event, please make sure to RSVP individually for the Presentation and separately for the Networking Event.
Each evening will be held in conjunction with the Lectures in Entrepreneurship Class with undergraduate and graduate students. The presentations, networking events and panels are open to the public. We encourage all guests to join us for all three sections of the evening and only request they RSVP for us to manage the networking events accordingly. The presentations and panels will be held in the Gore School of Business Auditorium. The networking events will be held in the Gore School of Business Atrium in the Basement. Covered Campus Parking is available off of 1700 South and 1200 East. No parking passes necessary.
We look forward to hosting you for this and our future Lectures in Entrepreneurship events.
---
Heidi and Chris Nielson are both natives of Salt Lake City, Utah. They have been married for 32 years and have 6 children, 5 boys and 1 girl. They have also been blessed with 4 spouses and partners to their children and 2 grandchildren who make life wonderful.
Life has been exciting and rewarding and every day seems to be a new adventure. Their interests include working with people with disabilities, mentoring refugees coming from around the world and serving along side Fill the Pot Ministry each Sunday Morning. They consider themselves lucky to have been tutored by some of the best people doing good around Utah.
Working side by side is what they love most. Together they own Evergreene Construction Company and own and manage beach front rentals in Newport Beach, California. Most recently, they opened Howdy Homemade, an ice cream store here in Salt Lake City.
Howdy Homemade is staffed by individuals with disabilities and their son Jack is one of these special employees. Whenever either Chris or Heidi have had a hard day, they find themselves gravitating to the store. It may be the happiest place on Earth.
Although Howdy began as a place to empower and give purpose to those individuals with disabilities, a new vision has emerged. That is the concept of total inclusion. They want everyone to feel welcome and equal. Hopefully, Howdy Homemade and its mission will spread and encourage total inclusion throughout the community and world.
---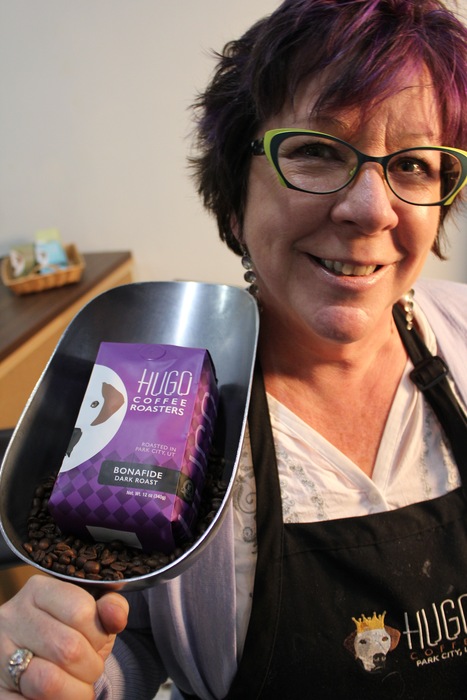 Claudia McMullin, founder of Hugo Coffee Roasters in Park City, UT, is a serial entrepreneur and reformed attorney. After 10 years on Wall Street, Claudia moved to Park City in 1999, started her own firm, and practiced law until starting Hugo Coffee Roasters. In the interim, Claudia was also the Executive Director of Nuzzles & Co. for a few years, ran for office and was elected for 2 terms as a Summit County Council member, and opened her coffee shop.
Hugo Coffee Roasters is a mission driven coffee roaster with a strong animal rescue giveback message. Seeking a true differentiator, founder Claudia McMullin went back to her animal rescue and animal loving roots and, knowing that animal rescue was in her DNA, Claudia integrated these passions to her brand, Hugo Coffee. Hugo Coffee
'
s mission is to save dogs by roasting
superior fair trade organic coffee. Hugo Coffee gives back 10% of the proceeds of its retail bag sales to accredited animal rescues such as Best Friends and Nuzzles & Co.
This authentic animal rescue mission is a key element of Hugo Coffee's success.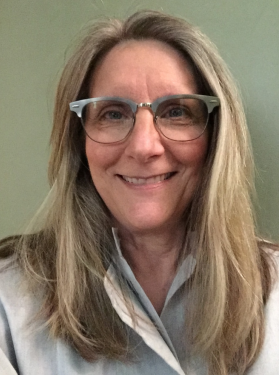 Raised with the motto "figure it out", Sheri Gibb, Executive Director and Co-founder, is best described as an intense dabbler. Her friends have said she has a trailer hitch mounted on her backside, always willing and encouraging others to join her in her adventures. Clever Octopus Inc. was created in 2015 and the Clever Octopus Creative Reuse Center opened in 2017. Through our efforts, we've diverted over 34 tons of leftover arts and crafts materials from the landfill. She loves teaching about the amazing experiences that you can have getting messy. Sheri has been a teacher for over 30 years, teaching at all levels. She is a huge fan of abolishing the phrase "I can't" and strongly believes that we are all capable of being artists.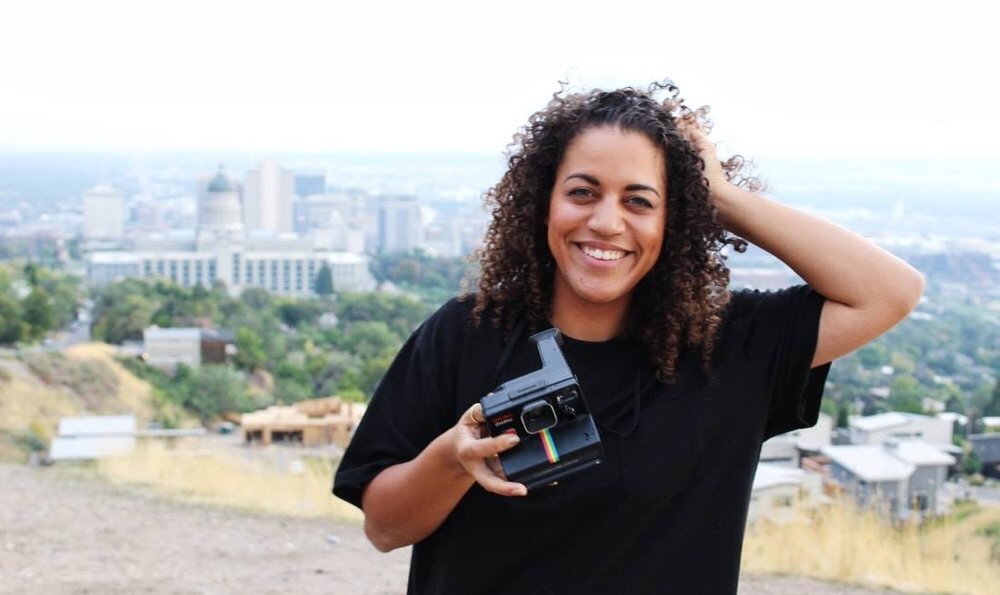 Cassie's perspective of the world drastically changed as she completed her degree in Social Anthropology and International Development. She believes in the inherent value of all types of humans and the cultures they build, and has applied this belief while living for months at at time in Ghana, Japan, Bolivia, Uganda, and Greece. Her cultural studies led her to a passion for social activism, which informed her work on the development team of a community organization for Hispanic immigrants in the US, and as a humanitarian team leader for an international nonprofit. She recently co-founded Kinfara Travel, an ethical tourism company which she sees as an effective route for adventurers to combine a study of culture with social activism at its best.