Description
Welcome to the Lectures in Entrepreneurship Series! The format for the evening includes a main presentation and a networking event that will be followed by a panel of entrepreneurs from the organizations we partner with.
This event's theme is "The Power of Diversity in Entrepreneurship" and to lead us off, Tracey Dean will be our speaker. The agenda for the evening will be:
6–7:00 p.m. - The Power of Diversity in Entrepreneurship, Tracey Dean - Alumni and President of the Utah Gay & Lesbian Chamber

6:30–8:00 p.m. - Networking Event with the Utah Cultural Trust: Asian Chamber, Utah Black Chamber, Utah LGBTQ+ Chamber, Pacific Islanders Business Alliance, Young Professionals SLC, Utah Hispanic Chamber of Commerce
7:45–9:00 p.m. - Successes & Challenges of Diverse Utah Entrepreneurs - Panel of Diverse Entrepreneurs
Thank you to our sponsors for making the Lectures in Entrepreneurship Series possible!
Lecture Series Sponsor: Rocky Mountain Power Foundation
CFE Visionary Sponsor: KeyBank
Community Collaborators: Local First Utah, the Sugar House Chamber, Utah Independent Business Coalition, Utah Microloan Fund
To help us prepare for the lecture series and panel presentation as well as the networking event, please make sure to RSVP individually for the Presentation and separately for the Networking Event.
Each evening will be held in conjunction with the Lectures in Entrepreneurship Class with undergraduate and graduate students. The presentations, networking events and panels are open to the public. We encourage all guests to join us for all three sections of the evening and only request they RSVP for us to manage the networking events accordingly. The presentations and panels will be held in the Gore School of Business Auditorium. The networking events will be held in the Gore School of Business Atrium in the Basement. Covered Campus Parking is available off of 1700 South and 1200 East. No parking passes necessary.
We look forward to hosting you for this and our future Lectures in Entrepreneurship events.
---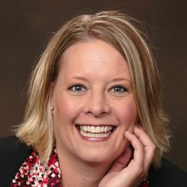 Tracey Dean, a native of Utah, has been in the financial services industry for nearly a decade. In January of 2017 she founded her firm, Tracey Dean Financial, LLC.
Tracey's journey began after working through a profound life-changing motor vehicle accident, in which she nearly lost her life. This caused her to take a deep, introspective look at her own path and to make a conscious change to help others. This life lesson also prompted her to "get serious about college" and Tracey is proud to say that she is the first in her family to graduate from college, attaining her Bachelor's degree in Business with a concentration in Finance from Westminster College.
Tracey is very active in networking and community events. She has been a director of networking groups and has served on several boards. She currently serves as the chairwoman of the Utah Gay & Lesbian Chamber of Commerce. She loves to collaborate in the Salt Lake City area with LGBTQ+ groups, other regional groups and "diversity" Chambers. In less than 1 year, she has grown the Chamber membership by 50%, instituting several membership and retention concepts.
She is a resident of Millcreek, where she resides with her partner, Sherri, and two dachshunds, Laci and Dazi. She has two adult stepdaughters who strive to keep their moms "hip". She is VERY passionate about golf. When she's not working or golfing, she enjoys traveling (golfing), reading, cooking and hanging with friends, family and her 6 nieces and nephews.
---
---
Nchopia Nwokoma holds a bachelor's degree in social work and a master's degree in industrial-organizational psychology. As an industrial-organizational psychology practitioner, she is passionate about helping individuals improve their quality of life and realize their full potential. She is employed as Director of Culture at England Logistics. In her role as Director of Culture, she uses data to create a positive work experience for employees. In 2018, she was appointed to serve on the Cultural Core Budget Advisory committee by Mayor Jackie Biskupski.
Nchopia is the founder and President of Young Professionals Salt Lake City. YPSLC is a non profit organization focused on attracting and retaining young professionals to Salt Lake City. The organization also serves as a champion for diversity of age in Utah ensuring Utah is a great place to live for young professionals. She is also the UN representative for African Citizens Development Foundation and a member of the Junior League of Salt Lake City.