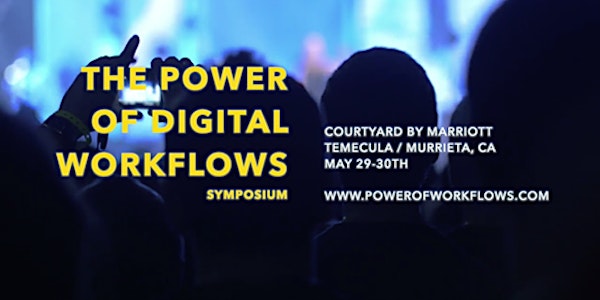 The Power Of Digital Workflows Symposium
The Power Of Digital Workflows Symposium
When and where
Location
Courtyard By Marriott Temecula/Murrieta Ca 25419 Madison Avenue Murrieta, CA 92562
About this event
As dentists and lab technicians, we rely on workflows to be efficient in taking care of our patients. At The Power of Digital Workflows Symposium we will have 10 high caliber speakers sharing their digital dental workflows and how they interface between different technologies.
Speakers:
Jay Black, Dr. Cary Brown, Dr. Greg Campbell, Jean Chiha, Eddie Corrales, Dr. August de Oliveira, Dr. Russell Giordano, Sean Han, Dr. James Klim, Dr. Javier Vasquez.
Join us and our esteemed speakers for a prime time of workflow education, discussion and networking.
Registration begins on Friday, May 29th at 1pm, followed by four lectures from 2-6pm. Let's then move to the Rooftop Bar of our VIP Networking discussion with food, drinks and fun (6-10pm). On Saturday we will have lectures from 9am to 4pm with a one hour lunch break at noon.
We look forward to seeing you at this first of it's kind digital dental workflow symposium.
Courtyard by Marriott Temecula Murrieta
25419 Madison Avenue
Murrieta, CA 92562
+1 951-698-1300