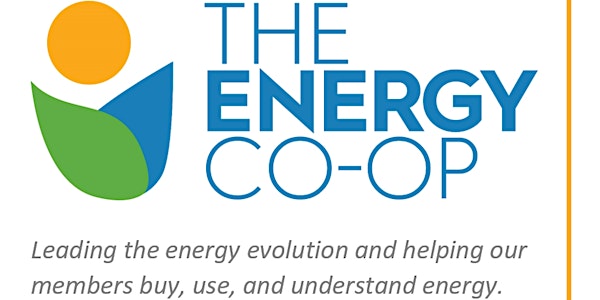 The Power of Cooperatives in Renewable Energy -- with THE ENERGY CO-OP
The Power of Cooperatives in Renewable Energy - with the Energy Co-op
About this event
Join us this Earth Day for a free online workshop featuring Ron Fisher and Meryl Sands from The Energy Co-op! Ron and Meryl will bring us new insight about the energy industry, renewable energy (including Renewable Natural Gas), and how the cooperative model allows for innovation in this sector. You'll also learn about what you can do to get involved!
THE ENERGY CO-OP was founded by Weavers Way in 1979! It was an effort made during the height of the Oil Crisis to help Philadelphians heat their homes affordably by purchasing as a group.
In 1998, it became clear that there was a new energy crisis to address, and so they became the first supplier of renewable electricity in Pennsylvania. Today, they are still the only local nonprofit energy supplier in southeastern Pennsylvania and one of the few that only sells 100% renewable electricity.
Join us — everyone is welcome! And, it's FREE. We will send information about how to connect to the webinar prior to the event.