The Power of Connection, COVVHA Convention, Washington D.C. Oct, 5-8, 2017
Actions and Detail Panel
The Power of Connection, COVVHA Convention, Washington D.C. Oct, 5-8, 2017
Thu, Oct 5, 2017, 7:00 PM – Sun, Oct 8, 2017, 12:00 PM EDT
Description

The Power of Connection, COVVHA Convention, Washington D.C. Oct, 5-8, 2017!

Children of Vietnam Veterans, Vietnam Veterans, Wives or Widows of Vietnam Veterans and their adult guests are invited to join COVVHA (Children of Vietnam Veterans Health Alliance) at our first annual conference in Washington DC, October 2017. Why such a conference? Simple, it's long overdue.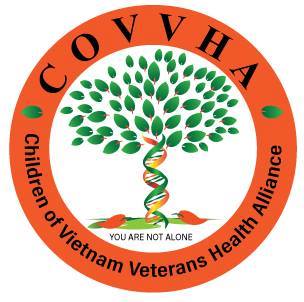 Children of Vietnam veterans have the distinction of being the children of veterans of an unpopular war. We had a vastly different experience than the children of veterans of wars both before and after our parents came home from Vietnam. We not only understand this difference, but we are always ready to support each other; no matter the background we come from. We are a community in and of ourselves. This conference is all about that community, talking about the health issues that we experience in higher numbers than those who are not children of Vietnam Veterans, to meet each other in person, learn from our speakers, and start to heal ourselves. We want to extend the welcome to Vietnam Veterans, and their wives/widows as well.

The event tickets will include the following:
Entry into the three day conference

Theme Cocktail Party (60s, 70s, 80s, and 90s) with food and non-alcoholic beverages provided, cash bar.
Speakers & Panels
Transportation to and from The Vietnam Memorial Wall by charter bus
Lunch on Friday and Saturday
Documentary screening of Agent Orange Memories, featuring three COVVHA members.
Picture Gallery of Vietnam War Era Photos
Our event will be held at the Washington Dulles Airport Marriott; 45020 Aviation Drive Dulles Virginia 20166 USA. Event specific room rate is $119 dollars per night + 13% tax.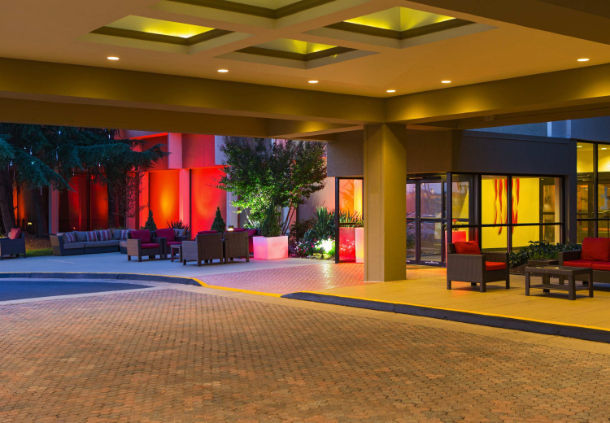 The rate includes free self parking at the hotel and breakfast each morning. Currently, COVVHA has 50 rooms set aside at this rate, and may or may not be able to procure more at said rate. Several rooms have ADA acess for those with mobility and other disabilities. So, please do not hesitate to book a room (you will not be charged until your arrival).


The Vietnam Veterans Memorial on the National Mall pays tribute to the brave members of the U.S. Armed Forces who fought in the Vietnam War and were killed or missing in action. The memorial consists of three separate parts: The Three Soldiers statue, the Vietnam Women's Memorial and the Vietnam Veterans Memorial Wall, which is the most popular feature. The memorial is free and open to the public 24 hours a day, with rangers on duty to answer questions from 9:30 a.m.-10 p.m. daily. Interpretive programs are provided throughout the day and upon request.

The Vietnam Veterans Memorial Wall provides one of the National Mall's most powerful scenes. In truth, the "wall" is actually made up of two identical walls that each stretch 246 feet and 9 inches, containing more than 58,000 names. The names are listed in chronological order based on the date of casualty, and within each day, names are shown in alphabetical order.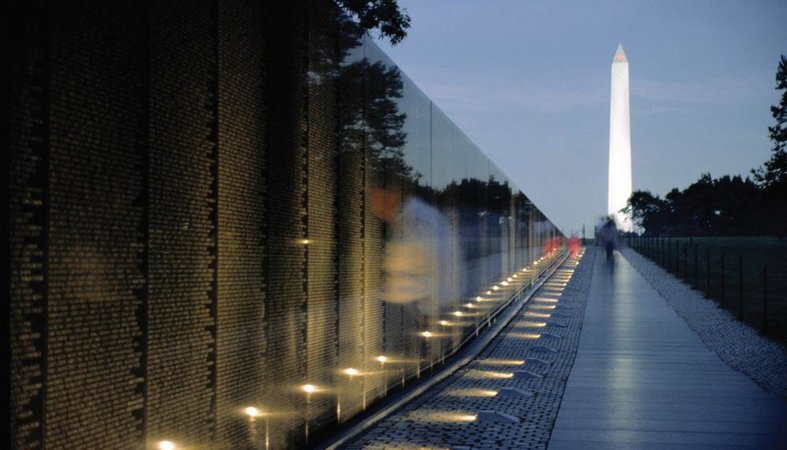 SPEAKERS
More information on the dynamic interesting speakers to be posted as plans are finalized.

SPONSERS
There are multiple ways to help support this event. If you are interested please email COVVHA@gmail.com and let us know how you are willing to help.

TABLES
There will be table space rental to promote your organization, business, or product. More information will be available soon!