Take the journey with us and learn more about your African American History
About this Event
Join us and learn more about African American History and see for yourself THE POWER you behold!
Masters of Ceremony: Katris and Davayan Wright
Speakers:
Healing: Dr. Debra Dunston;
Spirituality: Dr. Barbara L. Peacock
Helps: Pastor Donna Lee Reed
Inventions: Michael Carson
Communication: Brian K. McNeill
Money: Evan R. G. Jefferson
Visionary: Lisa Santiago McNeill, IAmLisaSantiago.com|Empowerment Publishing & Multi-Media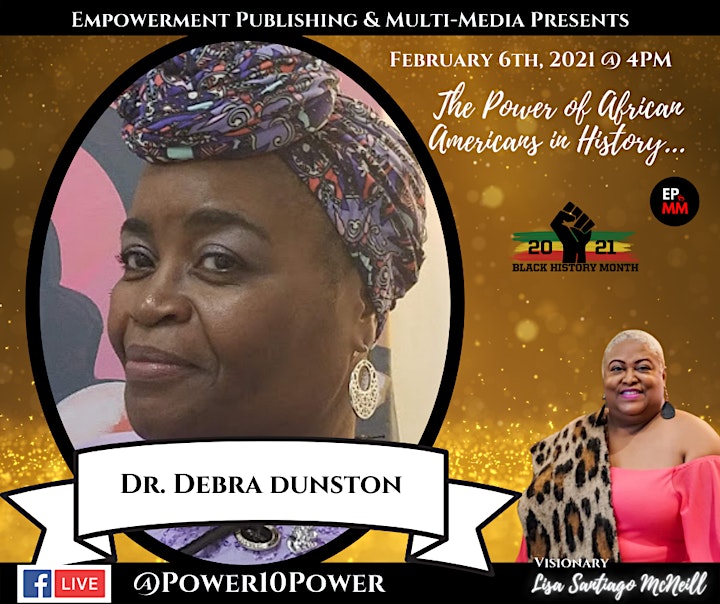 Dr. Debra R. Dunston, LPC, CCH (aka DrDebra) uses her own experience of getting free from the toxic memories of childhood sexual abuse and a human trafficking experience to help others conquer their limiting beliefs, master their emotions, and sever unhealthy soul ties. She helps them to do this faster and with more grace than they could on their own, so that they can live the abundant life they were created to live. Which will then equipped them to do the good that they desire to do in the world.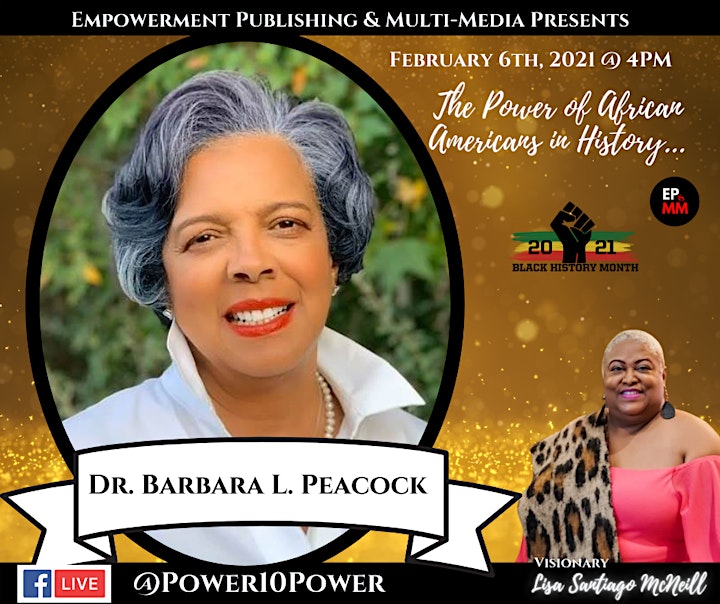 Barbara L. Peacock (DMin, Gordon-Conwell Theological Seminary) is a spiritual director, author, teacher, and preacher. She is the founder of Barbara L. Peacock Ministries, a ministry committed to developing disciples through prayer, spiritual direction, soul care, mentoring, and teaching.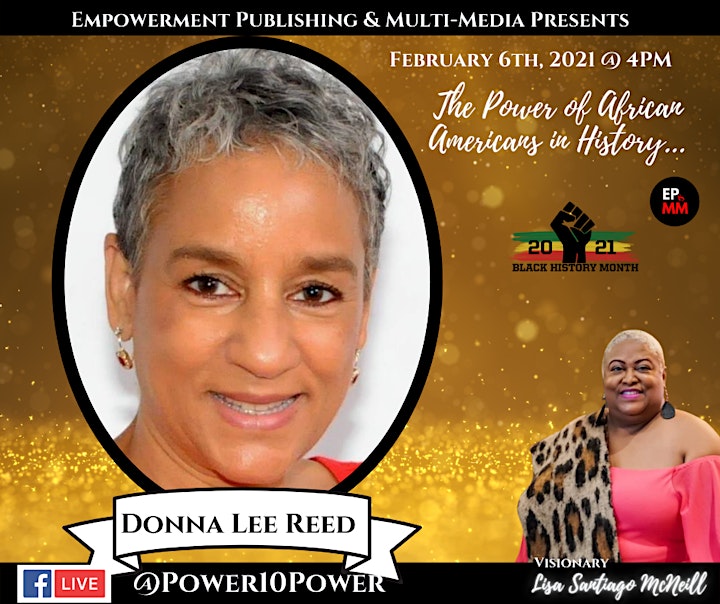 Donna Lee Ree
Ms. Reed is known as one of the most influential, motivational Keynote speakers, Business/Life Coach and Growth Strategist in her field. Ms. Reed offers solutions and results in building a profitable business, balanced life and the strategies for reaching goals and success. Ms. Reed specializes in success to Following Your Dreams and those starting up, starting over or starting to grow their business, vision or ministry.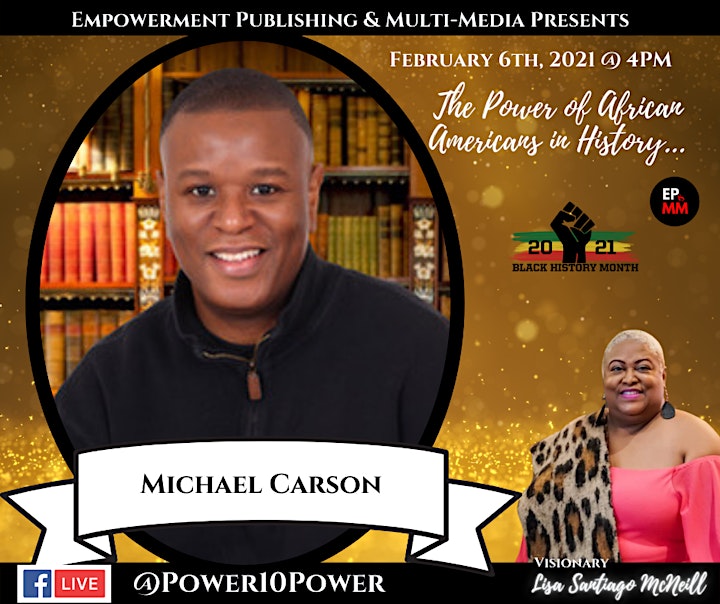 Michael Carson is a Best-Selling, Award-Winning author. He is most well known for his publications: "African-American Inventions That Changed The World" and "Today In African-American History." Growing up in Queens, New York, Michael has a Bachelors Degree in Psychology from Virginia State University and works as a Government Analyst. His passion for learning about historical figures grew into a collaboration with his son Matthew, and they wanted to educate future generations about the many significant contributions African-Americans have made in our society and the world.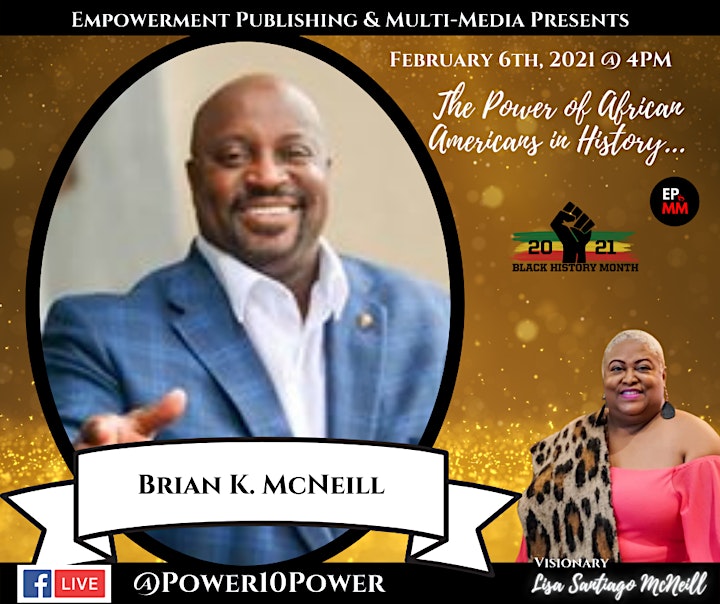 Brian K McNeill, The Sales Confidence Coach
Author, Highly Sought After Professional Speaker, Workshop Facilitator, Sales Coach, and Founder of M.E.N (male empowerment networks) of Charlotte, NC.
Since 1993 Brian has been engaged in the act and art of helping other people to Sell themselves and their Services better than they ever have before so that they earn more money than they ever have before.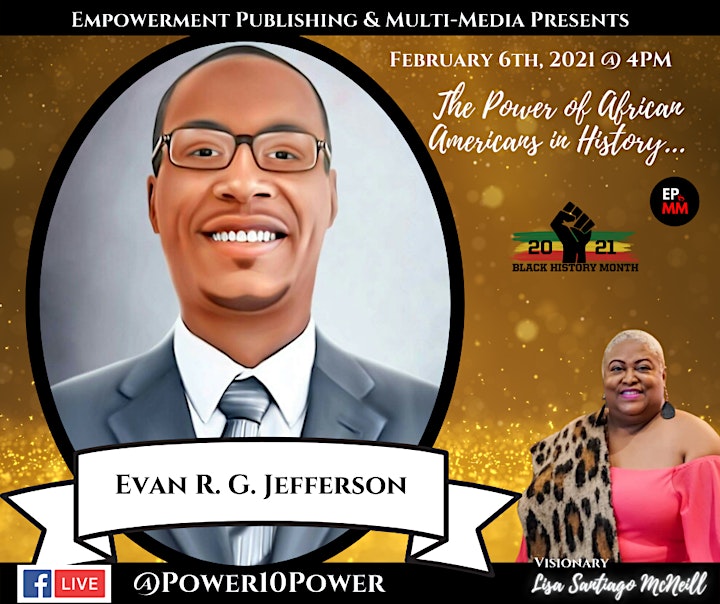 Evan Richmond Gregory Jefferson, also known as ERGJ, is the CEO of ERGJ Enterprises and ERGJ Black Bazaar. ERGJ Enterprises specializes in enlightenment through investment education to the urban community. ERGJ Enterprises has 3 flagship financial education programs for the families which includes Kid Vest, Teen Vest, and Adult Vest. ERGJ is a personal finance coach and a certified financial educator. His passion assists in improving financial literacy and economic awareness in the community. ERGJ is the founder of a Wealth building group called The New Black Wall Street. He is now author of his First Book; The Black Billionaires Club.