The Power of a Great Work Culture

Thursday, May 19, 2016 from 5:30 PM to 8:00 PM (PDT)
Event Details
In the past decade, "culture" has become a buzzword in the workplace – it is a must-have in job descriptions, a marketing tool for companies, and some say even the key to a successful business.
Whether you are an entrepreneur building a company for the first time, or a seasoned leader looking to make a positive change in your workplace, join Hanson Bridgett and SVN for an evening of networking and discussion as we discuss The Power of a Great Work Culture.
SVN members are encouraged to bring a colleague or prospective member as their guest.
Speakers: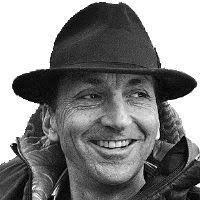 Greg Steltenpohl, Founder of Odwalla, CEO of Califia Farms
Greg is probably best known as founder and former CEO of Odwalla Inc., leading U.S. supplier of fresh juice and nourishing beverages. Greg led the company through its transformation from a small start-up to a publicly held corporation with an average growth rate exceeding 50 percent per year. In building the Odwalla brand, Greg was a pioneer in employing ideals of environmental sustainability, employee empowerment, creative corporate culture, and community based marketing. After Greg's departure in 2000, Odwalla was sold to Coca-Cola and remains one of the fastest growing brands in the Coke system. Greg Steltenpohl is currently spearheading Califia Farms®, a grower-owned company dedicated to featuring the regional agricultural heritage of California. Prior to Califia, Greg was the co-founder and CEO of Adina for Life Inc., a venture-backed startup focused on building a fair trade brand with a good for you, good for the planet mission in the natural beverage category. Together with Visa Founder Dee Hock, Greg was also co-founder and Chairman of the Interra Project. Interra supported localized markets for sustainable products by aggregating the buying power of like-minded consumers through loyalty-based payment card networks.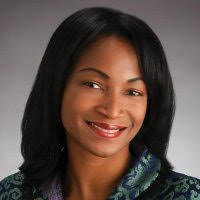 Chinwe Onyeagoro, EVP, Great Place to Work Institute, Inc.
Chinwe Onyeagoro is the EVP, U.S. Consulting at Great Place to Work®, where she translates business goals into actionable plans that improve organizational performance. Chinwe is adept at collaborating with leaders, managers and employees to align systems and practices with key objectives. In addition to helping executives build high-performance teams, she is skilled at developing workplace systems that monitor and share progress, reveal leading indicators, and measure results. Her experience working with diverse stakeholders has enabled her to help companies of all sizes and industries implement high-impact and cost-effective solutions that not only address issues, but make the most of opportunities. Chinwe offers deep experience across a broad array of industries, including financial services, real estate, telecommunications, consumer packaged goods, food and agriculture, retail, philanthropy, government, and technology.
She holds an A.B. in Economics and East Asian Studies from Harvard University in Cambridge, MA, and is a graduate of the highly regarded Henry Crown Fellowship Program (HCF).

Moderator:
Teresa Pahl, Partner at Hanson Bridgett LLP
Greg and Chinwe will be interviewed by Teresa Pahl, partner at Hanson Bridgett law firm. Teresa provides legal services to sustainable businesses, socially responsible investors and investment funds. Teresa specializes in corporate and securities matters, representing companies in all phases of their life cycle. Teresa is passionate about social enterprise and supporting mission-driven business leaders and female entrepreneurs.
 
SVN - Since 1987, Social Venture Network (SVN) has been the leading network of entrepreneurs who are transforming the way the world does business. SVN connects the leaders of socially responsible enterprises to share wisdom and resources, form strategic alliances and explore new solutions that build a more just and sustainable economy.

When & Where

Hanson Bridgett LLP
425 Market Street
26th Floor
San Francisco, CA 94105


Thursday, May 19, 2016 from 5:30 PM to 8:00 PM (PDT)
Add to my calendar
Organizer

Hanson Bridgett has been an integral part of the San Francisco Bay Area's legal landscape since 1958. With offices on either side of the Golden Gate Bridge – in San Francisco and the North Bay – as well as in Sacramento and the East Bay, we seek to stay ahead of an ever-changing legal world while holding tight to the value of maintaining close client contact. This emphasis on the needs of clients extends from our 150 attorneys to the bright and devoted support staff that works alongside them.