Description
The Potential of Desire
Exploring possibilities of relating
Most of us have never imagined or explored the potential beyond what has been served to us as "relationship" we have barely touched the surface of what is possible in the realm of pleasure, growth, satisfaction, emotions, sensations. In order to perceive we first need to open ourselves to possibilities. In this evening workshop we will look at past conditioning that teaches us what to expect in relationship, then open ourselves up to what more might be possible in relating with others, either potential partners or our committed relationship partner.
This workshop is for singles and couples alike.
*This event can be accessed virtually through Zoom - if you would like to attend virtually contact us at alicia@erwandavon.com once you have purchased your ticket and we will send you the login instructions.

---
Your Facilitators: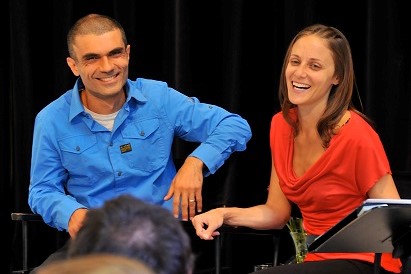 Erwan Davon has taught thousands of singles and couples how to have exceptional romantic relationships over the last 17 years. He is the founder, senior teacher, and president of San Francisco based Erwan Davon Teachings. Erwan, who grew up in New York, has a straight-talking style that gets through to anyone so you can see your blind spots in your romantic relationships and then take your romance to new heights. He graduated with a degree in psychology and soon began teaching personal development for one of the world's largest personal growth organizations. He then branched out on his own to support people in their relationships, and in 1995 founded Beyond Education, which later became Erwan Davon Teachings. Thousands of people have taken Erwan's Pleasure Course and advanced programs to move past their limitations in relationships and make their romance shine.

Alicia Davon has leading the Pleasure Course and other programs with Erwan since 2004. Alicia graduated with a Masters Degree in the field of Integral Psychology from John F Kennedy University, with a focus in women's romantic and sensual expression. Prior to teaching the Pleasure Course with Erwan she was a facilitator of women's groups devoted to female libido, pleasure, and fulfillment in all aspects of life from career to relationship. She was drawn to the "work" of Erwan Davon Teachings because of the enormous difference the organization had made in her life and the lives of so many around her.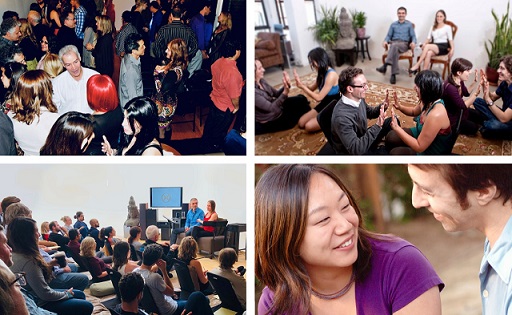 For more events, visit our website: https://www.erwandavon.com/events