Description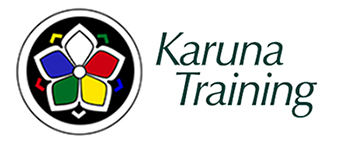 At times in life, it's easy to lose our compassion, or think that we have. This day-and-a-half program will focus on the natural infrastructure of open-heartedness which we all possess. The weekend is designed to introduce the three primary principles of contemplative psychology: intrinsic health, compassionate exchange, and wisdom co-emerging with confusion. In Karuna Training, we develop a deep allegiance to the intrinsic health in everyone—no matter what their circumstances, challenges, or even diagnoses. The second principle of exchange is learning our capacity to communicate non-verbally in all circumstances even with strangers and navigate our compassion toward awakening, verses misunderstandings. Finally, the third principle of contemplative psychology has to to with the inseparability of wisdom and confusion and touches into the wisdom of emotions from the perspective of contemplative psychology.
This will be an experiential weekend of Karuna training, offering immediately applicable skills to those who attend. It is also a chance to sample what is offered in the two-year basic training. This work is not merely for those who are in roles of service to others or helping professions, nor just for those who are seeking transformative work through Buddhist psychology. Rather, it is for anyone in relationship with others who would like to have insight and real experience of exchanging self with others in compassionate action.
Schedule
Saturday 9:30 am - 5:30 pm
Registration and Tea
Introductions
Talk on Karuna and Contemplative Psychology
Guided Meditation instruction
Experiential process
Discussion
Brown bag lunch with the group in the community space
Meditation
Talk on Compassionate Exchange
Experiential process
Tea Break
Discussion Circle and Closing
Sunday 9:30 am - 12:30 pm
Meditation
Intro and Body Speech and Mind Group Practice
Tea and Snack
Q & A on Karuna Training
Closing Circle
This stand-alone class has no prerequisites, and all are welcome.
Price: $150, tuition assistance is available
Melissa Moore, PhD is the Executive Director of Karuna North America. She has her MA in Contemplative Psychotherapy from Naropa University and her PhD in Psychological Anthropology from California Institute of Integral Studies. Over twenty years ago, Melissa co-founded Karuna Training in Europe where it is offered as an accredited training for licensed professionals; now in Germany, Austria, France, Netherlands, Spain, and Poland.
Contact
For more information please contact info@karunatraining.com
Limited financial assistance is available based on financial need.
For more information about Karuna Training, visit our website at www.karunatraining.com.