Sales Have Ended
Ticket sales have ended
Unfortunately, registration for this event is now closed.
Sales Have Ended
Ticket sales have ended
Unfortunately, registration for this event is now closed.
The Post-Pandemic Future: The People Revolution, Powered by Technology
About this event
From the great resignation to increased scrutiny on how social media affects our mental health, this year we've experienced a demand for change. Change in the way people want to work and be valued, change in the way customers want to share their data and shape online communities, and overall, change in where people want to focus their time and our money, both as employees and customers, to build a more fair, equitable and sustainable future, all powered by the right technology that can connect us instantaneously to the people, services and products we need.
Join us for our annual agency panel, where top leaders across North America will discuss how they are harnessing technology to build a new workplace vision, to connect with audiences on their terms and drive value for customers in a post-cookie world, and to be both a force for growth and a force for good in the post-pandemic future.
THE SPEAKERS
Carina De Blois, President, Ogilvy New York
Over the past 21 years Carina has partnered with some of the most seasoned and iconic businesses to the newer up and comers, helping them build their brands and engage customers while driving business growth.
In her current role as President of Ogilvy NY, our Global headquarters, Carina leads our teams and clients to help solve business challenges with creativity, ingenuity and bravery, to change the way their customers think, act and feel and help brands make an impact.
Carina is creating a people first culture with an emphasis on building an open, diverse, and inclusive environment and driving the future of hybrid work.
Eric Tang, Moderator, Managing Director, Canada, Porter Novelli, a division of Omnicom Canada
Eric is a communications strategist with 20 years of experience uncovering, articulating, and demonstrating brands' potential. He guides global companies with a cross-enterprise perspective in the analysis and management of complex external and internal communication issues and brand positioning challenges. Over the years, he has worked with industry leaders in the consumer and enterprise technologies, manufacturing, utilities, and not-for-profit sectors in the US, Canada, and the UK, with demonstrated success in developing and protecting clients' brand reputation and stakeholder relationships, and growing and defending their market share.
Lewise Hiltz, VP Digital Transformation, KPI Digital
As VP Digital Transformation, Lewise is an Omni-Channel, Digital Transformation and Ecommerce professional with 20 + years' experience. She has extensive experience developing strategies around Customer Experience, Analytics, Search Marketing, Interactive Marketing programs and Customer 360 to name a few. Lewise is a Business growth strategist who helps business owners, decision makers, and professionals use advanced digital transformation marketing methods to increase sales, ROI and leads for their companies.
Sean Stanleigh, Head of Globe Content Studio, The Globe and Mail
Sean Stanleigh is Head of Globe Content Studio, the content-marketing division of The Globe and Mail, Canada's national media organization. His team blends audience data with journalistic intuition and experience to craft great storytelling on behalf of brands, positioning them as thought leaders with influential audiences across multiple platforms. He is also host of the award-winning podcast Industry Interrupted. Sean has held a number of senior editing roles at The Globe and the Toronto Star in disciplines that include international, national and local news; small business; and arts and entertainment.
Mo Dezyanian, President, Empathy Inc
Mo Dezyanian is the president of Empathy Inc., a media agency shaping the media conversation in the industry. During his career, he's helped various ad agencies establish profitable media and digital operations while building an impressive brand portfolio that includes Nike, Popeyes, BMO, Mattel, Oxfam Canada, Royal Conservatory of Music and many more.
As the kid who skipped cartoons to watch the commercials, his passion for the industry runs deep. That is why he is challenging the status quo from the ground up. Under his leadership, Empathy Inc. consistently delivers impactful campaigns that get noticed by consumers and the industry. He is also currently inspiring the next generation of media planners and buyers as a professor at Centennial College and the lead developer for the CMA's Chartered Marketer Media Elective. His published commentary on the current state of the industry is consistently provocative.
Tickets are $20
Become an AMA Member today to get the best deal and lots of other benefits.
Share this event on social media:
@amatoronto #AMAToronto
With special thanks to: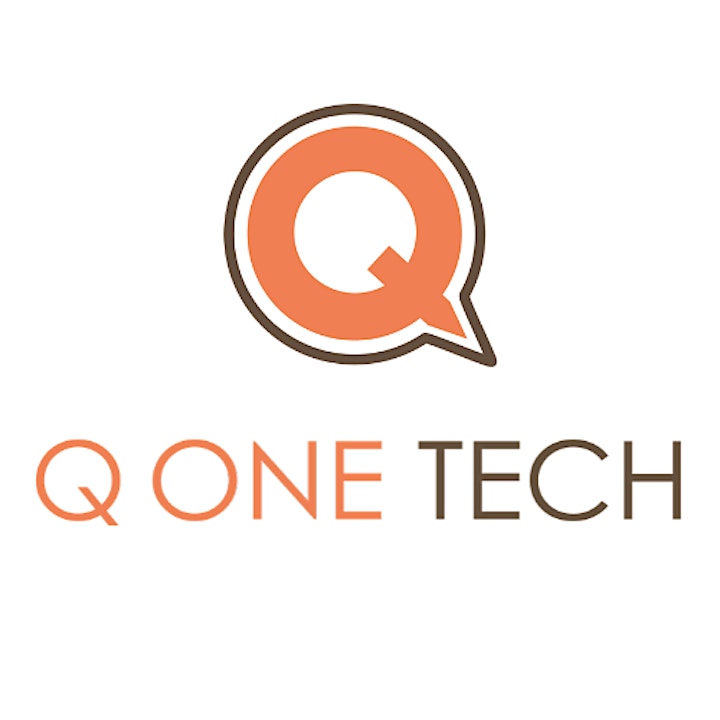 Date and time
Location
Refund policy
Organizer of The Post-Pandemic Future: The People Revolution, Powered by Technology (US)
American Marketing Association's Toronto Chapter is a not-for-profit community of volunteer marketers who have been creating opportunities for personal and business growth for more than 60 years. Membership in AMA Toronto gives you an internationally recognized credential and access to the resources of the largest, internationally recognized marketing association with more than 20,000 members around the world.