THE POSSIBILITIES CONFERENCE

Tuesday, October 23, 2012 from 8:00 AM to 4:30 PM (EDT)
Event Details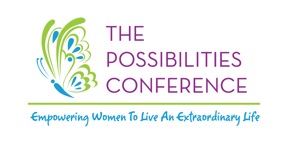 Wondering What Your Life Purpose Is?
4 Motivational Speakers
4 Inspirational Workshops
Unleash your power and passion –
A one-day energizing event exclusively for women
Tuesday, October 23rd, 2012   8 a.m. – 4:30 p.m.
You're a woman with great inner strength – even if you don't know it yet.
There is a very special purpose for you in this world.
You deserve to carve out one day for yourself to discover your voice and your authentic self… and create the life of your dreams.  At the first annual POSSIBILITIES CONFERENCE in Toronto, you'll learn how let go of what's holding you back, and move forward into your extraordinary life. 
Mark your calendar now – Tuesday, October 23rd will be your day of transformation and change in your life.
" And the day came when the risk to remain tight in a bud was more painful than the risk it took to blossom" 
Anais  Nin, French-Cuban author, 1903 - 1977
Is THE POSSIBILITIES CONFERENCE for you?
Are you wondering what's next for in you in your life?
Are you feeling stuck?
Are you living a meaningful life?
Are you asking yourself "Is this as good as my life gets?"
Would you like to know how to change your life?
If you are already recognizing yourself in these words, the Possibilities Conference is for you.
Your day will be packed with  4 inspirational speakers facilitating 4 inspirational workshops that offer interactive learning, and plentiful opportunities for meeting other phenomenal women and sharing.
You'll learn how to create your vision for your life. And best of all, you'll be given the tools you need to turn your dreams into reality.
Here is what you'll come away with:
·      Faith in your abilities, renewed confidence, and a knowing of your worth.
·      A renewed vision for your life, and action steps on how to live it with joy.
·      A free copy of the E-book The Four Spiritual Laws of Prosperity: A Simple Guide to Unlimited Abundance by Edwene Gaines.
·      Emotional freedom from limiting beliefs and relationships that are holding you back.
·      The ability to shine when you walk into a room and speak to others fearlessly with energy, commitment and clarity.
·      A free writing journal and pen for taking notes during the day.
·      Many attractive door prizes will also be awarded!
·      A great feeling that 10% of the net profits of the conference will be donated to charity, possibly your favourite, if you are winner of our charity draw
.
"You have got to continue to grow or you are just like last night's cornbread-stale and dry"
Loretta Lynn - American Singer

 _________________________________________________________________
Our Media Sponsor for the event

An Eco-Friendly Location to Explore Possibilities
The Possibilities Conference will take place in the Evergreen Brick Works, a community environmental centre dedicated to living, working and playing more sustainably. Located at 550 Bayview Avenue in the heart of Toronto's Don Valley in restored heritage buildings, the site is an inspirational incubator of new ideas. For directions on getting there, click here.
The Energizing Schedule for Your Special Day
Coffee, tea and healthy snacks will be available throughout the day. There will be a sponsor and targeted supplier fair to visit throughout the day
8 a.m. – 8:45 a.m. Registration / Trade Fair
Meet and mingle with other inspirational women attending the conference.
8:45 a.m. – 9 a.m. Welcome Address
9 a.m. – 10 a.m. Workshop 1
An Inspirational Story of Hope and Courage
Presenter and Conference Co-Host: Fatima Omar Khamissa


Have you ever offered excuses for not changing an harmful behaviour or getting out of an unhealthy relationship? Fatima has been where you are, but found the strength to dream and create a better life. Fatima's story will touch you deeply as you learn of all the adversities and hurdles that she has overcome. Hers is a story of transformation. Of courage, and of having faith beyond her circumstances to reinvent her life, for the better. 
10 a.m. – 10:15 a.m. Mix and Mingle Break / Trade Fair
10:15 a.m. – 11:30 a.m. Workshop 2
Three Circles of Communication: It's Your Turn to Shine!
Presenter and Conference Co-Host:  Cathy Sobocan

You have charisma. It's a quality inside you that is stored in your body and breath. Cathy will teach you how to tap into your inner "it" factor. Learn how to shine when you walk into a room, and speak with confidence and energy. Through a series of simple exercises involving posture, breath, voice, clear thinking and sensory awareness, your compelling presence – your charisma – will be revealed.
11:30 a.m. – 1 p.m. Lunch / Trade Fair
A great chance to really get to know some the special women you've met so far, and meet others!
Bring your own lunch…
Or, dine at Cafe Belong in the Evergreen Brick Works, which serves local, sustainable and organic cuisine. Entrée prices range from approx. $9 - $24.
1 p.m. – 1:15 p.m. Draw for Free Door Prizes
1:15 p.m. – 2:15 p.m. Workshop 3
Removing Limiting Beliefs
Special Guest Presenter: Patzia Corazon Gonzalez-Baz
Patzia will help you identify the beliefs you have that are limiting your potential and brilliance. Using Emotional Freedom Techniques, Patzia uses her safe and loving manner to help you unchain yourself, and achieve peace of mind, a feeling of self-worth, acceptance and self-esteem. You will learn a technique you can incorporate into your life and draw upon in challenging times, to give you strength and direction.
2:15 p.m. – 2:30 p.m. Mix and Mingle Break / Trade Fair
2:30 p.m. – 3:45 p.m. Workshop 4
Live Your Life with Purpose and Passion
Presenter and Conference Co-Host: Helen Valleau
In this interactive and fun workshop, you'll define what is most meaningful in your life.  This will give you a launching pad to create a vision for your life. Helen will guide you through four steps you can take to make your vision a reality. This is the session to laugh, learn, play and embrace your many possibilities!
3:45 p.m. – 4 p.m. Springboard into Your New Life
A crystallization of the day's most important life lessons, to offer you direction on integrating them into your new life, lived with purpose and passion.
4 p.m. – 4:30 p.m. Your New World of Possibilities
Your possibilities won't end here – this is just beginning for you. Take a moment to talk more with our speakers, and other inspirational women you've met. Exchange information. Find out how to stay in contact with the Possibilities community through Facebook, LinkedIn, Skype, and future meet-ups and conferences. And take a moment to visit our sponsor and vendor Trade Fair, and learn about products and services may be just what you need to launch into your new meaningful life.
Make an investment in yourself
by attending this empowering event! 
Your new life, lived with purpose and passion,
will turn into a meaningful journey.

Sign up to attend
THE POSSIBILITIES CONFERENCE  today!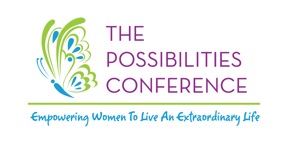 Choose Tuesday, October 23rd
to be your day of transformation!
Book your POSSIBILITIES CONFERENCE ticket by September 29th and save over $31 on your ticket price.

Ticket prices include coffee, tea and healthy snacks throughout the day. The cost of lunch is not included.
Early bird discount ticket: $99 + HST ($13.77) + Service fee ($6.93)
Ticket price (after Sept. 29): $125 + HST ($17.35) + Service fee ($8.49)
Secure your tickets now… space is limited!
Sponsors and Vendors –
Offering you a great marketing opportunity to reach
a highly targeted market! 
Trade Fair and Corporate Recognition
We are looking for conference sponsors and vendors, who will receive generous recognition on our website, in our media materials, in our conference packages, and throughout the Possibilities Conference at a trade fair.
 
To learn more about how we can help you to reach over 10,000 women seeking products and services to transform their life, email: Fatima - spiritualbizmom@gmail.com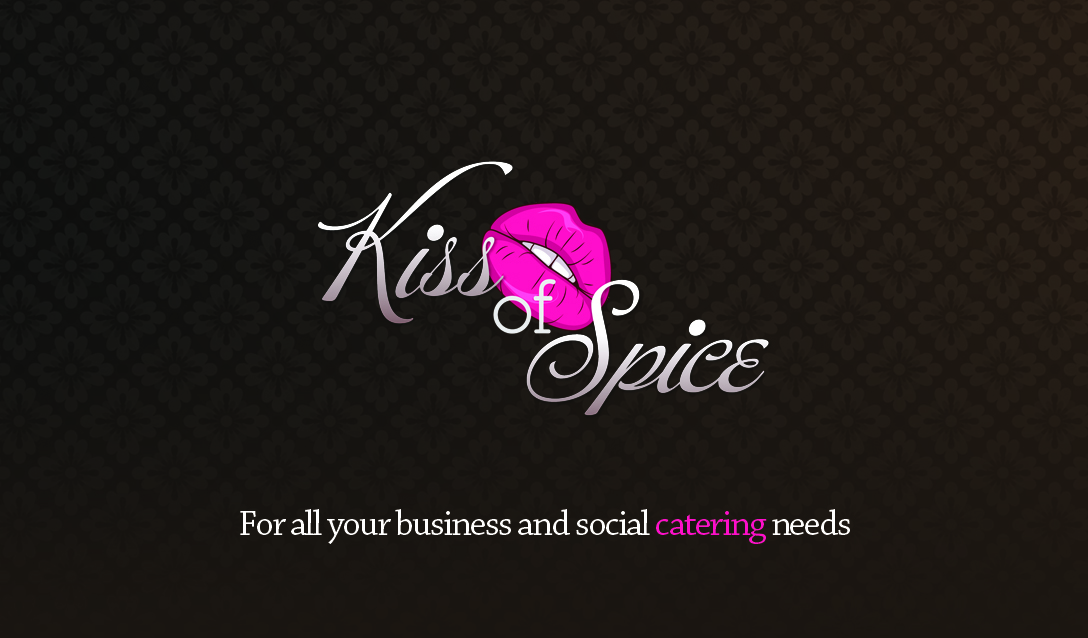 Our FABULOUS Food Sponsor -- Kiss of Spice Catering
will be serving delicious finger foods to add to our already incredible day with tempting goodies and tantilizing treats...!

________________________________________________________ 
Your 4 Motivational Speakers 
Overcoming Adversity from Catherine Sobocan on Vimeo.
Fatima Omar Khamissa
Possibilities Conference Co-Host & Presenter
An Inspirational Story of Hope and Courage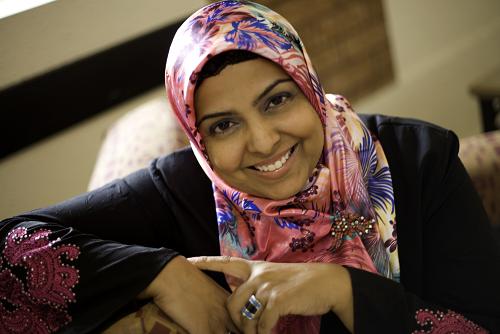 Fatima is an author, speaker and trainer. She is CEO and founder of The International Network for Spiritual Biz Moms, where she educates, empowers and enlightens women to speak up and live their best life. 
Fatima left an abusive marriage after 21 years, taking with her five children, one of whom has cerebral palsy. She used this transformational journey of leaving as a springboard to serve and create change in her own life. As an international speaker, life coach and business consultant, Fatima focuses on helping people achieve their goals through conscious living and entrepreneurship. 
Fatima's books, What is Verbal Abuse, Fearless Faith, and 50 Ways to Brand Yourself Online can be purchased through Amazon.com. 
To reach Fatima, call 1-800-808-8694; e-mail: info@fatimaomarkhamissa.com
To get Fatima's free report: "5 secrets of staying empowered – even if your world is falling apart" visit: http://www.godandenergy.com
To get Fatima's free CD : "7 secrets to staying vibrant and ravishing while you grow your business without sacrificing your values" go to: http://www.fatimaomarkhamissa.com
Helen Valleau
Possibilities Conference Co-Host & Presenter
Live Your Life with Purpose and Passion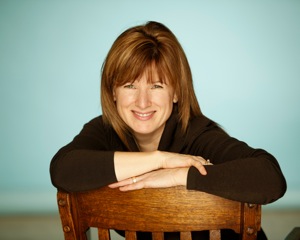 Author, speaker, coach and visioning expert, Helen believes that every person has the infinite potential to live a life of greatness and purpose – and make a positive contribution to the world.
A supervising teacher with Hoffman Institute of Canada since 1995, Helen has been helping thousands of people heal their childhood pain and move on to live their life in self-love and self-responsibility. While teaching, coaching and facilitating workshops, a passion for visioning ignited within her. Using specific tools and practices to change limiting beliefs that were holding her back, Helen's life became better than she could have ever imagined.
Helen is currently an intern spiritual practitioner and ministerial student with the Centre for Spiritual Living Toronto.
In 2010, Helen published a visioning workbook entitled A year of possibilities, which offers a variety of methods people can use to achieve their dreams. 
Her second book, 100 Minutes of Inspiration, was published in 2012 along with a series of Possibility Meditations for the mind and spirit using images, music and affirmative prayer.
To get your copy of Helen's free e-book, The 4 Steps to Manifesting Your Authentic Vision, visit her website: www.ayearofpossibilities.com
Cathy Sobocan
Possibilities Conference Co-Host & Presenter
Three Circles of Communication: It's Your Turn to Shine!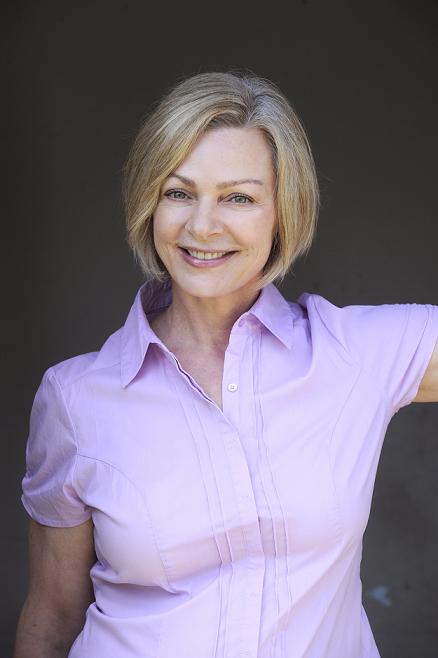 Cathy is a voice coach who brings over twenty years of on-air media experience into her teaching practices. She is the sole proprietor of Raise Your Voice Coaching services in Toronto. Her services include presentation skills, speaking voice improvement, and how to perform on-camera. She also produces video bios for small businesses. Her business website is raiseyourvoicecoaching.com.
Cathy taught broadcasting and voice courses for seven years at Seneca College and York University.
She's worked as a journalist and on-air host in both Canada and the U.S. with highly respected media outlets including Wall Street Journal Radio, CBC and CNN. She currently works part-time on Jazz FM Radio in Toronto.

Cathy has an M.A. in journalism from Carlton University, a graduate diploma in speaking voice teaching from the Department of Theatre at York University and an undergraduate degree in vocal music and communications from the University of Windsor.



Patzia Corazon González-Baz
Special Guest Presenter
Removing Limiting Beliefs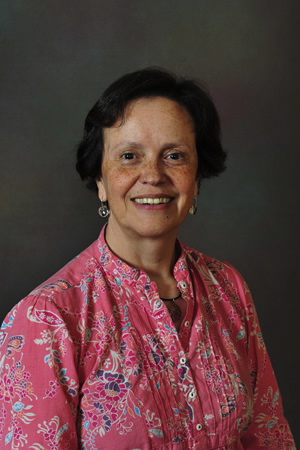 Patzia is a therapist working out of Newmarket, Ontario who is passionate about supporting others in their personal and spiritual growth. She helps people going through major life transitions achieve peace of mind and symptom relief, bringing back a feeling of self-worth and self-esteem, and making people feel truly alive again.
Patzia's passion is in working with people through Emotional Freedom Techniques. She uses these techniques to help people leave behind limiting beliefs and discover a new way of moving forward towards their goals.
She recently offered a series of workshops in Mexico on forgiveness and relationships. Her favourite was "With you, without you or in spite of you, I will be well."
To learn more about Patzia, visit her website: HealingHeartsCentre.com
All you have to do now is click the button above.. bring a friend or two .... and we'll see you on the other side.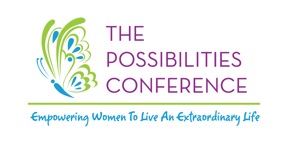 When & Where

Evergreen Brick Works
550 Bayview Ave
Toronto, ON M4W 3X8
Canada

Tuesday, October 23, 2012 from 8:00 AM to 4:30 PM (EDT)
Add to my calendar
Organizer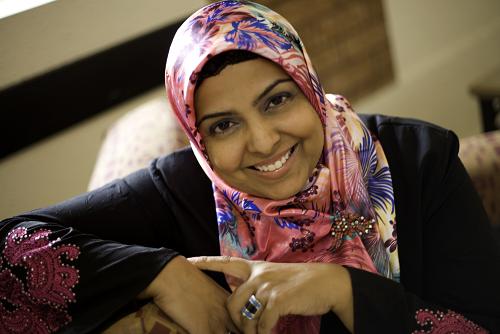 Fatima Omar Khamissa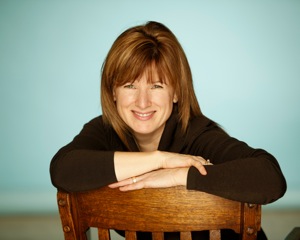 Helen Valleau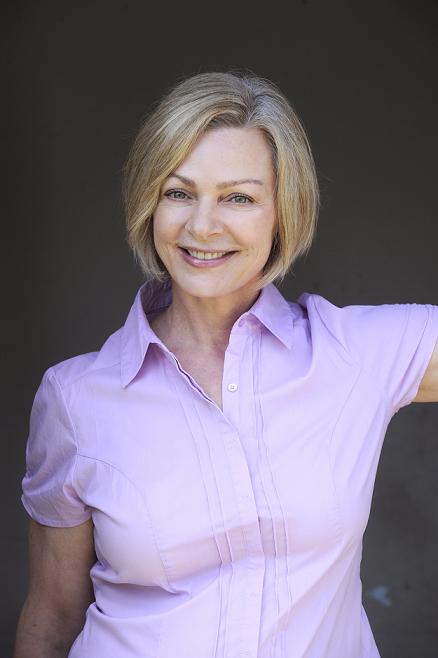 Cathy Sobocan