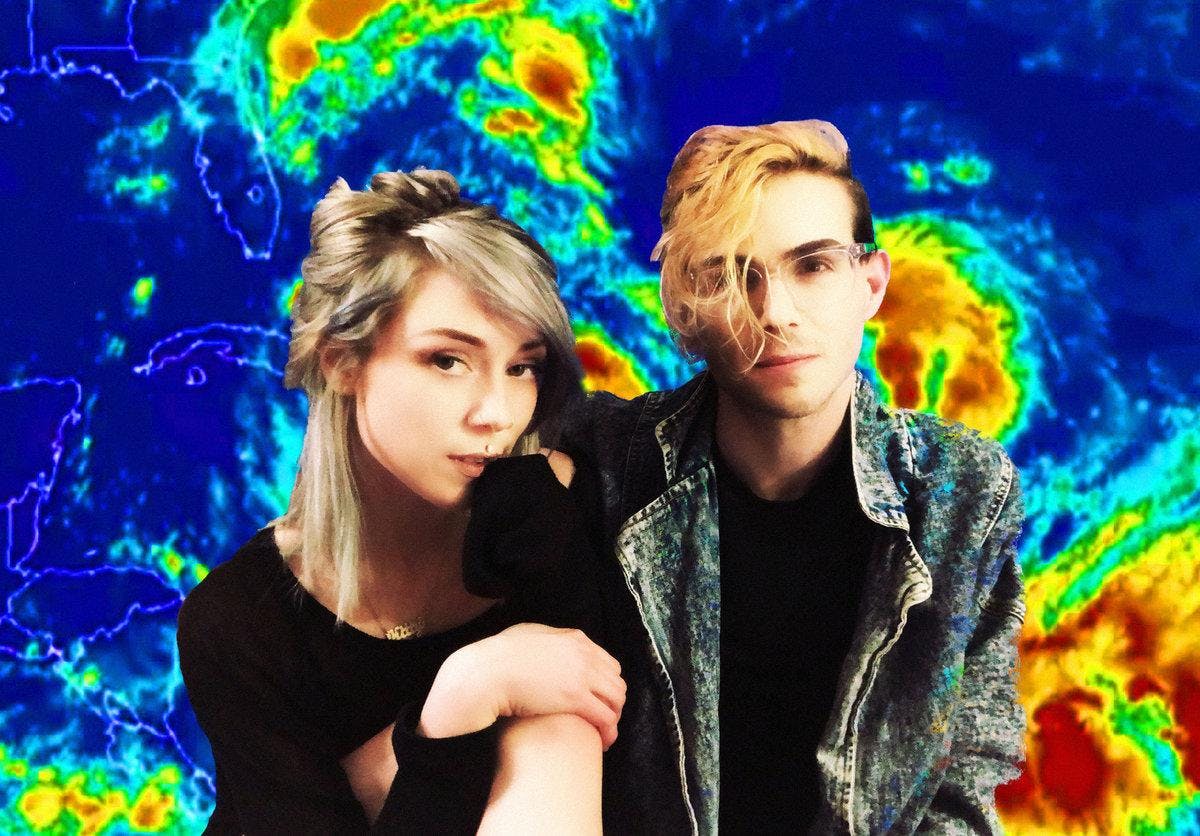 About this Event
$10 // 21+
THE POM-POMS (Kitty x Ricky Eat Acid)
-------------------
THE POM-POMS are the electro-dance project from power couple Kitty and Sam Ray of Ricky Eat Acid. Need a glitter cannon out of the winter blues? Look no further than their debut EP, a work akin to the remarkable bewilderment of eating pop rocks for the first time. "I wanted to make something that brought me back to that increasingly rare feeling, when you hear something for the first time that just gives you such a pure & heavy dopamine rush you can't help laughing out loud at it," said Sam Ray in an interview with Noisey. Get your serotonin jump start tonight with this rave-pop duo.
NOT LOVELY is an experimental Jazz group that fuses overlapping hip hop vocals with glossy keys, horns, and drums. Five strong but inviting a number of other jazz musicians to groove with them on their latest release, a two-track demo titled Not Mastered, their signature style positions itself front and center on both tracks and the two elements flow effortlessly through each other song to song, only strengthening the historically romantic relationship between hip/hop and jazz. Playing our stage for the first time in nearly a year, the Empty Bottle is proud to host NOT LOVELY as they stretch their musical legs and get back in the pocket.
DESERT LIMINAL is a genre-evasive minimalist duo centered by Sarah Jane Quillin's (Heavy Dreams, Pantyhose) spectral vocal melodies layered over low-end vintage synth, ambient samples and driving drum grooves. Thoughtful lyrical tone and instrumental texture combine to achieve a dark, atmospheric synergy focused on liminal, threshold states - grief, dissociation, retrospection and the experience of nonlinear time. Static Thick was released in October 2017.