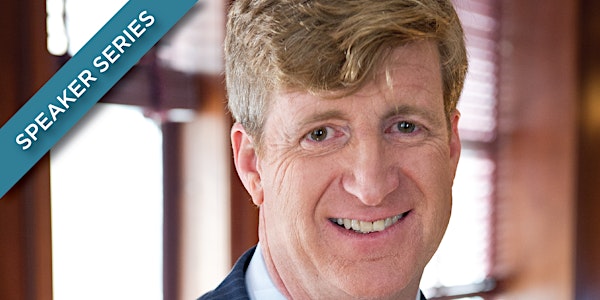 The Politics of Mental Health Care: Patrick Kennedy on the System We Need
When and where
Location
Quadrangle Club 1155 East 57th Street Chicago, IL 60637
Description
Please join the IOP as it welcomes former US Representative Patrick Kennedy (D-RI). He will discuss the broken state of mental health care in America and the issues the electorate should be paying attention to this fall. The son of Senator Ted Kennedy, Patrick left Congress after his father's death to devote his career to advocacy for brain diseases by fostering public awareness and pushing for policy changes. In his recent book about his personal struggle and family history of addiction, Kennedy criticizes the current system that treats addiction and other mental health afflictions as personal failures rather than medical conditions. Given the prevalence of this issue, how do the proposals from candidates up and down the ballot shape up and what actions can we expect following the election this year?
***
This event is free and open to the public. If you cannot attend, please cancel your ticket order on Eventbrite so others may register.
Please contact the Institute of Politics at uchicagopolitics@gmail.com or 773-834-4671 with any questions or accommodation requests.
To add this event to your calendar, see the "When & Where" box at upper right, click "Add to my calendar," and choose among the options (Outlook, Google, Yahoo, iCal).