Description
Punchki, patchki, poonchki--however you pronounce it, these delicious Polish treats have a dedicated following in Chicago! Now you can learn to make your own.
In this class, instructor Mike Kostyo will talk about what makes a paczki distinct (they're not just jelly-filled donuts!) and a little about their history.
Hands-on, BYOB. Students will make and fill their own paczki to take home or enjoy at the end of class.
ABOUT THE INSTRUCTOR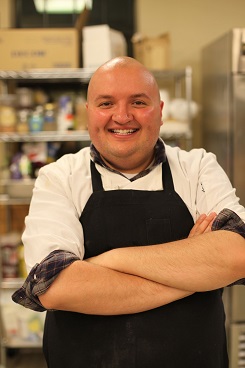 After an early career in political campaigns and advertising, Mike Kostyo earned an MA in gastronomy from Boston University, plus certificates in the culinary arts, baking arts, wine, and artisan cheese production.
As the Senior Publications Manager at food market research company Datassential, Mike oversees the production of seven publications covering food trends in the U.S. and around the world.
Kostyo is regularly published in In the Mix, Produce Business, SmartBrief, and IFT Health & Wellness; has been quoted in Fast Casual, Restaurant Hospitality, QSR, Restaurant, Inc., Edible Boston, and on CBS Radio; has spoken at numerous conferences and events; and was a judge on Food Network's Eating America. He's also a member of the International Foodservice Editorial Council and the Association of Food Journalists.