"The Poised & the Powerfull" Kingdom Women's Symposium
Description
If you are a woman working in the kingdom who desires to be all that God has called you to be, you don't want to miss this power-filled conference. Come experience the teaching of powerful women of God, who will empower, encourage, and equip you to continue your kingdom assignment and take your seat in the kingdom!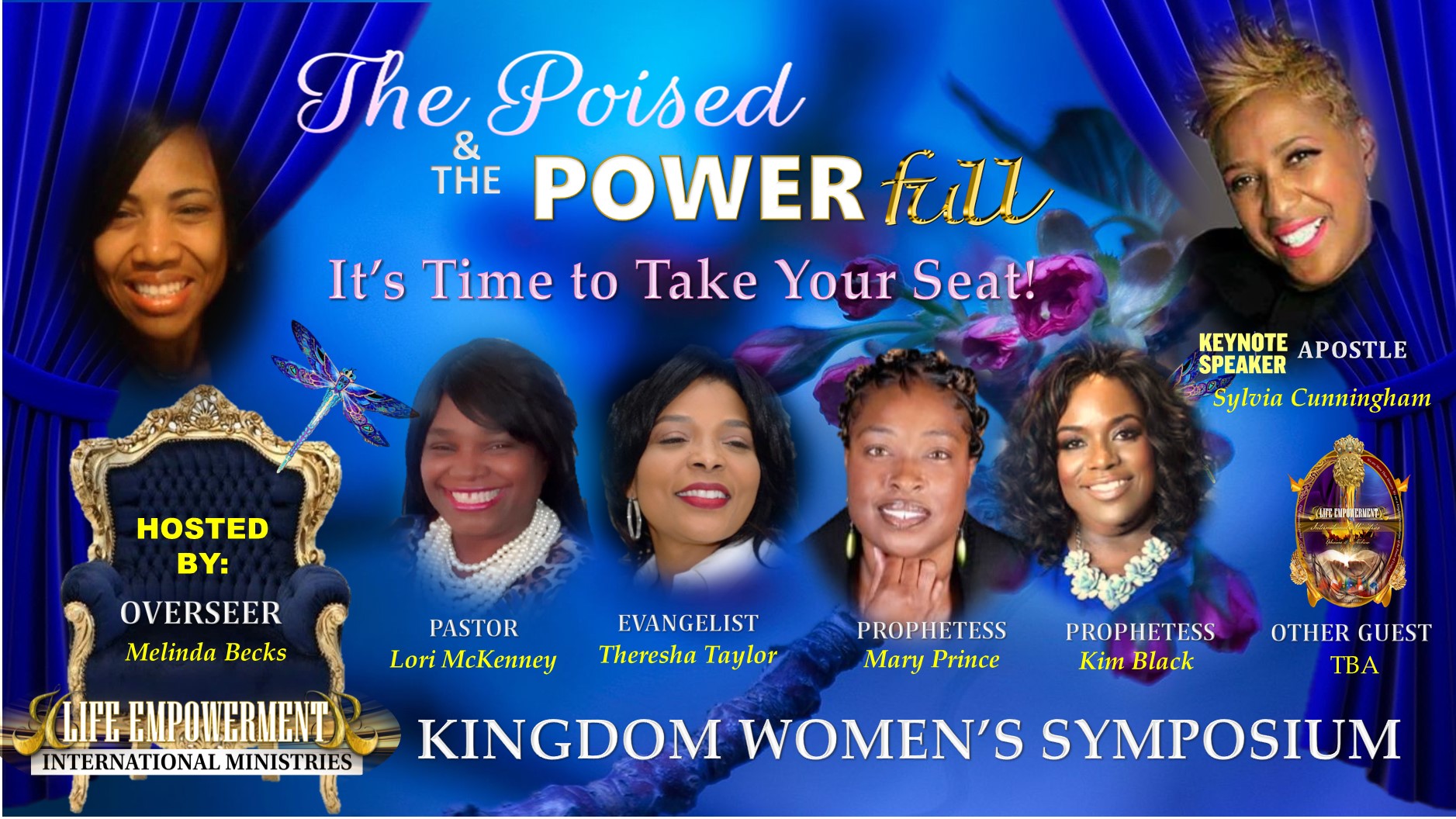 Friday, May 4, 2018 doors will open at 7:00 PM & Saturday, May 5, 2018 doors will open at 8:00 AM
Come enjoy the power-filled teaching, presentations, and workshops by:
Pastor Lori McKenney, Life Saving Kingdom Ministries COGIC, Newport News, VA
Evangelist Theresha Taylor, New Life Christian Ministries of Our Lord Jesus Christ, Richmond, VA
Prophetess Mary Prince, Blesses Women's International Ministries, Newport News, VA
Prophetess Kim Black, Dominion Ministries International, Hampton, VA
Others:TBA
Key Note Speaker: Apostle Sylvia Cunningham, Ecclesia Worship Center, Fredericksburg, VA
Continental Breakfast & Lunch Included with registration.

Limited Venue Space Available: $50.00 - For vendor information email: leim.empoweringevents@outlook.com