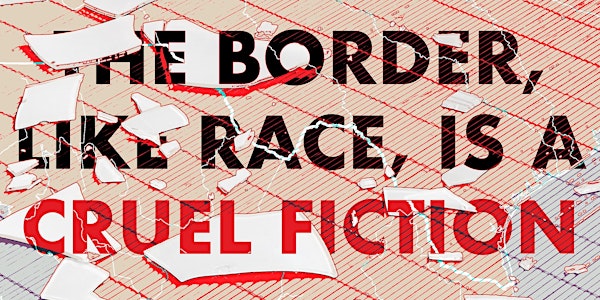 The Poetics of Borders, Race, and Capital with Wendy Trevino and Chris Nealon
When and where
Location
Palabras Bilingual Bookstore 1738 E McDowell Rd Phoenix, AZ 85006
Description
"A border, like race, is a cruel fiction
Maintained by constant policing, violence
Always threatening a new map. It takes
Time, lots of people's time, to organize
The world this way. & violence. It takes more
Violence. Violence no one can confuse for
Anything but violence."
—from "Brazilian Is Not a Race" by Wendy Trevino, courtesy of The Poetry Project
The Marshall Chair Borderlands Poetry and Performance Series presents The Poetics of Borders, Race, and Capital with Wendy Trevino and Chris Nealon, Friday, November 22, 2019 at 6:30 p.m. at Palabras Bilingual Bookstore (1738 E McDowell Rd, Phoenix, AZ 85006).
Supported by the Virginia G. Piper Center for Creative Writing at Arizona State University. Open to the public and free.
For more information, visit our website at http://piper.asu.edu/events/the-poetics-of-borders-race-and-capital.
Please note: all RSVPs are purely for the purposes of monitoring attendance, gauging interest, and sending information and reminders ahead of the event. You do not need to RSVP or register to attend this event.
About the Authors
Wendy Trevino was born and raised in the Rio Grande Valley of South Texas. She lives in San Francisco, where she shares an apartment with her boyfriend, friend & two senior cats. She has published chapbooks with Perfect Lovers Press, Commune Editions and Krupskaya Books. Brazilian no es una raza - a bilingual edition of the chapbook she published with Commune Editions - was published by the feminist Mexican press Enjambre Literario in July 2018. Her first book-length collection of poems Cruel Work was published by Commune Editions in September 2018. Wendy is not an experimental writer.
Chris Nealon teaches English at Johns Hopkins University. He is the author of two books of literary criticism, Foundlings: Lesbian and Gay Historical Emotion before Stonewall (Duke, 2001) and The Matter of Capital: Poetry and Crisis in The American Century (Harvard, 2011), and four books of poetry: The Joyous Age (Black Square Editions, 2004), Plummet (Edge Books, 2009), Heteronomy (Edge, 2014), and The Shore (forthcoming from Wave Books in 2020). He lives in Washington, DC with his husband and son.