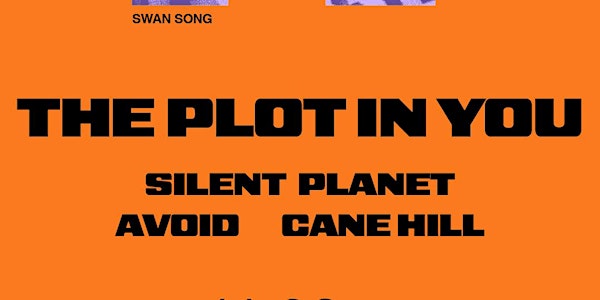 The Plot In You: SWAN SONG TOUR
The Plot In You: SWAN SONG NORTH AMERICAN TOUR
When and where
Location
The Glass House 200 West 2nd St Pomona, CA 91766
Performers
Headliners
More Performers
Silent Planet
AVOID
Cane Hill
About this event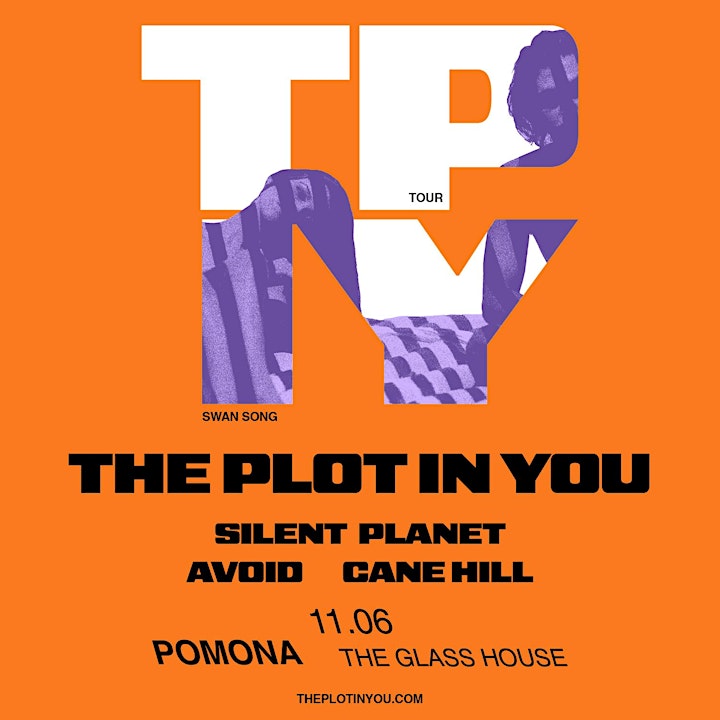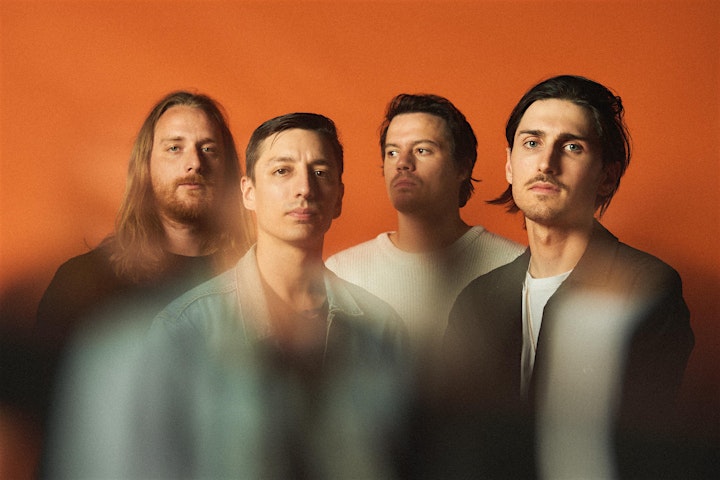 The Plot In You continue to move forward on their fifth full-length album and second for Fearless Records, Swan Song. The Ohio quartet— Landon Tewers [vocals], Josh Childress [guitar], Ethan Yoder [bass], and Michael Cooper [drums]—stare down years of negativity, soured friendships, disappointment, and mistakes and flush it all away in the wake of hammering distortion, towering melodies, cinematic production, and unapologetically cathartic lyrics. Ascending to the apex of an eight-year grind, the band reached critical mass on 2018's DISPOSE. The standout "FEEL NOTHING" exploded with 28 million US streams, while the project eclipsed 55 million US streams. Billboard raved, "DISPOSE is the band's most polished and cohesive work to date," and Alternative Press noted, "DISPOSE makes it clear that TPIY challenge both the listeners and themselves more and more with each release." Grading the album "9.0-out-of-10," Rock Sound predicted it "should finally – and deservedly – make The Plot In You a name that everyone knows." They supported the record by hitting the road with Underoath, The Amity Affliction, Like Moths To Flames, Sum 41, and more. After racking up over 100 million streams and receiving praise from Billboard, Rock Sound, Alternative Press, and more, the group wave off darkness with unassuming confidence and clarity on Swan Song ignited by the single "Face Me."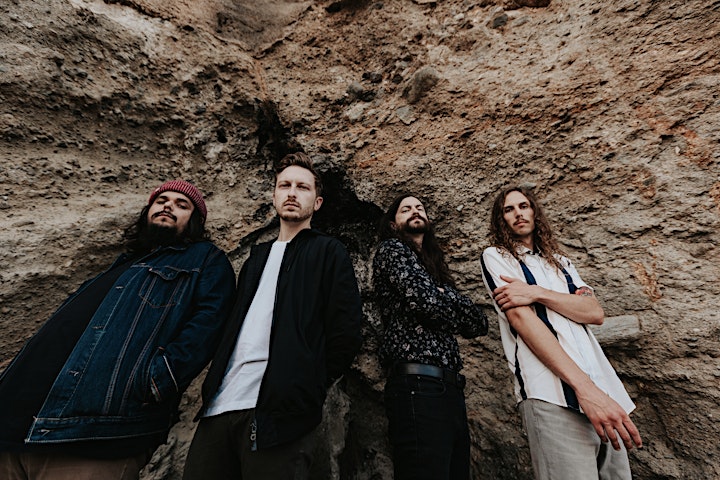 Silent Planet is a metal band from California formed in 2009; known for their unique fusion of story-telling lyrics and modern metal, the band returns with a new chapter set against a backdrop of bleak cinematic soundscapes. After nearly a decade of relentless worldwide touring, the band entered the studio in the summer of 2020. On their upcoming full length IRIDESCENT, the band explore themes of grief, impermanence, and the timeless nature of love. Blending the traditional sonic staples of heavy music with inventive electronic elements and intentional sound design, Silent Planet create an immersive world sonically, all while lyrically and thematically unraveling the tale of album titles: "The Night God Slept, Everything Was Sound, When the End Began, Iridescent…"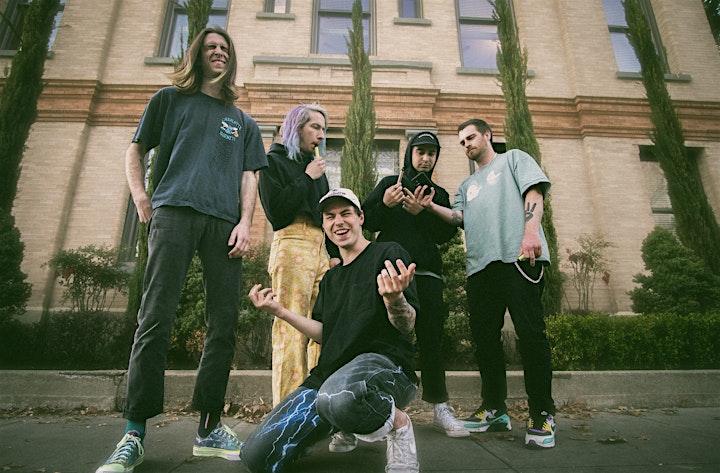 "This band is so much bigger than ourselves. That's the giant mission statement of AVOID- to remind people that life is fun and you're going to be okay. It's not about makingdecisions to make a buck. It's making the decision to not give a fuck. We're going to takeover the world, all of us - and have fucking fun doing it." - Benny Scholl
Engaging, edgy, erratic, irreverent, wild, vibrant, fun… There's certainly no shortage ofadjectives to describe AVOID and their quest to fuel that feeling of being a part ofsomething.
Evoking a nostalgia for the kind of music that seeps into your soul, the Seattle five piecechannel the musical legacy synonymous with their hometown while blissfully genrehopping to create something entirely new. Good times with a message of inclusivity, witha drive to bring passion, innovation and provocation back to heavy music and pull in thecommunity around it, AVOID crackle with the energy of a young act ready to take theworld by storm.
Carving his own path hustling promoting shows and managing bands, the band'sinimitable future frontman Benny Scholl knew early on the dedication it would take to besuccessful in the music business. Meeting impressive guitarist Nick Olson, he turned hishand to playing music, deciding he would be unlike any other frontman he had seen, andon enlisting Chris Echols (guitar), Luke Ryder (bass), Paul Jaton (drums) some of the toptalent in the local scene became AVOID, releasing their debut album Alone in 2018.
While the world fell silent in 2020, the band seized the moment to make noise with therelease of their attention-grabbing EP The Burner - and it got LOUD. Securing asponsorship with NASCAR which turned their passion into promotion, they had theirmusic and band branded vehicle in the official video game. Singer Benny Scholl wentviral with his accidentally acapella rendition of the National Anthem at the NASCARVegas race, endearing himself to sports commentator Jim Rome who ran with coverageof the event for weeks. They also forged a long term partnership with SiriusXM, takingover the airwaves on Octane and Liquid Metal with ambassador single "Song AboutJames", which incorporated their lyrical muse James "Jeopardy James" Holtzhauer in itsmarketing.
With new tracks "My World", "COWABUNGA" and "Split (Kill It)" setting the tone for a newera for the band, and their live show reputation building more buzz daily, AVOID are readyto spread their brand of infectious hedonism that injects some magic into the mundane.Bringing twists on the art, and the media and methods of the 90s/00s into the modern day,this is the something new that we have all been craving.
This is the start of something important, something defining - and AVOID arebringing everyone along for the ride. Hold on tight, it's about to get weird