Description
Welcome everyone to the Pleasure Puja! Let's explore pleasure through our senses. Lisa and Kevin will guide you on a journey of taste, smell, touch, sight and sounds while being in a space of connection and presence.
Puja literally means: worship, honor, adoration, respect and homage. An essential part of Puja is making a spiritual connection with the Divine. Tantra Sacred Loving Pujas are rituals created in a safe, sacred space. In this environment we explore, play and connect with ourselves and with others. We learn to remove our masks and to see the Divine in one another–seeing the reflection of ourselves. Through this reflection we are able to become more deeply aware of our true being and our life purpose. Pujas incorporate singing bowls, movement, breath and connection so we can play, love, laugh, explore and release together. I encourage you to join us in the sacred space of this PUJA and see what doors open for you. All PUJAs are facilitated by Lisa A. Rizzoli, Advanced Certified Tantra Educator.
Here is a video to explain a little more about Puja.
$20.00 preregistration; $25.00 same day.
Organizer of The Pleasure Puja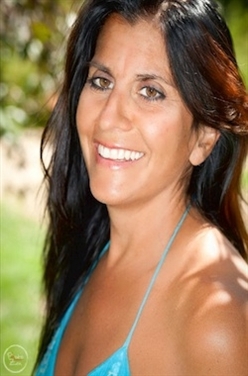 Lisa A. Rizzoli
, ECTE
Lisa is an Elite Certified Tantra Educator and Resident Dakini with Source School of Tantra Yoga,  Certified Spiritual Sexual Educator, International Best-Selling Author, Reiki Master Teacher, Shaman, Certified HoopDance Instructor, Certified AFAA Fitness Instructor, and founder of Tantra Sacred Loving and Embark Upon A Sacred Journey.  Lisa teaches and facilitates classes and workshops, leads International Tantra Adventure Tours and offers private sessions for men, women and couples who wish to further explore this modality of spiritual sexuality.  You can connect with Lisa on Facebook, by phone 775-741-4090 or email info@tantrasacredloving.com .