Intention. Ritual. Ceremony. Magic. Welcome 2022. For Women.
About this event
WELCOME 2022:
Now that 2021 is behind us and 2022 is upon us, it's no doubt that you may feel wiped out. It's been a rollercoaster ride of expansion, and stretching beyond our previous limits...and a ride of much pain, and anxiety in the collective.
This Ritual is a space of magic and abundance. A place to rest and let your soul fill up. Fill up with Love. With Sensuality. With Pleasure. And to chart your course for the New Year with Intention and Focus.
Part Workshop, Part Experience...this Ritual will soothe your nervous system and set you up for success in the New Year.
22 Tickets Available to create numerical resonance with our New Year.
Agenda:
Cacao Ceremony. Blue Lotus and Rose Tea Ceremony.
Releasing Ritual for 2021.
New Year's Transmission. Guided Meditation and Breathwork.
Sound Healing.
Intention Setting Ritual.
Guided Yoni Egg Practice and Sensual Movement Practice.
Vision Board Creation.
2022 Word Feathers and Personal Mantra Painting.
PRACTICAL DETAILS:
*11 In Person Tickets (NYC), and 11 Online Tickets available.
* Women only
* All the exercises are optional. You have 100% full agency to participate at your comfort level.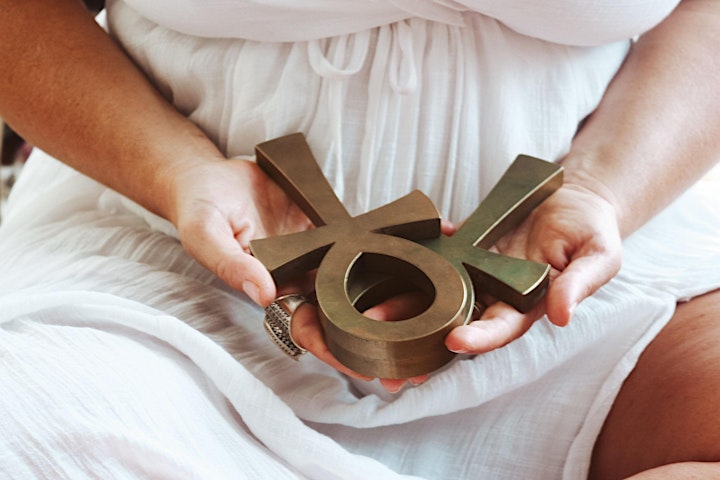 Practicing all of this in a group amplifies the results for everyone.
**A note: Please come as you are. Women are like mother nature. Sometimes we are the storms: the hurricane, the tsunami, the dust storm; and sometimes we are like a cool breeze on a hot summer day, or the hot sun caressing skin after jumping into a cold crisp lake. This is a 100% non-judgmental, unconditionally loving space. We will all benefit from where every person is at. The beautiful thing about sexual energy is that it is a transformer. It can turn rage and grief into ecstasy, and ecstasy into power and creation. We'll ride the waves in a group soup to make all our magical manifestations with.
Please Bring:
Your crystals, amulets, jewels, and sacred objects to place on the altar to receive and transmit our group current.
Pillows/blankets/soft things to do your ritual on.
A Notebook and favorite writing utensils to write your dreams and visions on and with.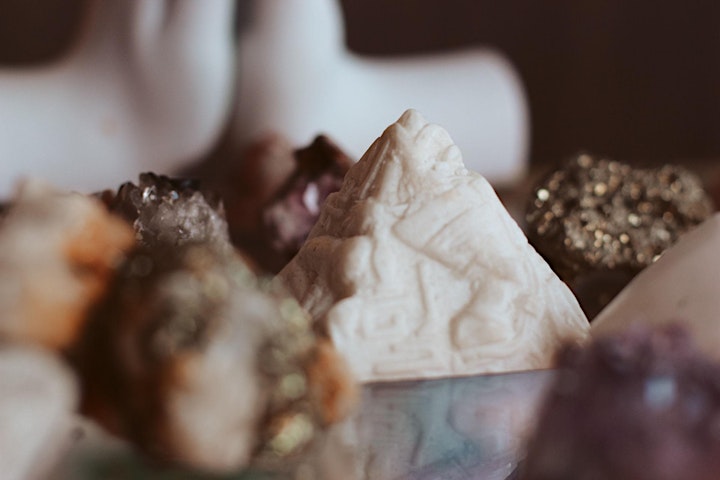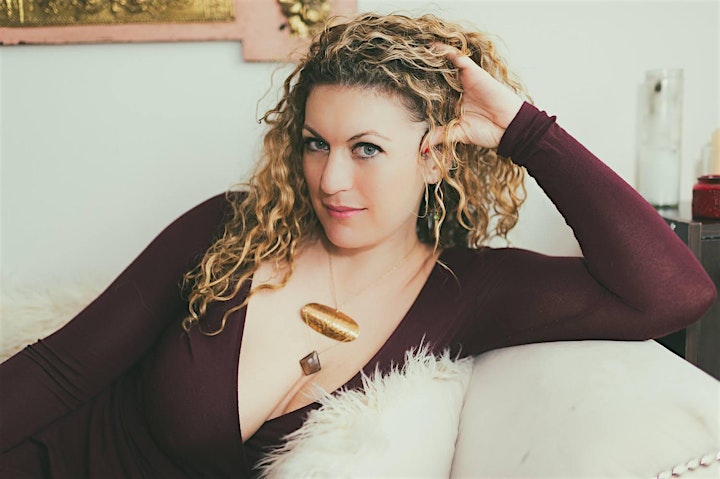 Lauren Harkness is the Co-Founder of the Tantra Institute. She is a Tantrika and Advanced Certified Tantra Educator with Charles Muir's Source School of Tantra, Orgasmic Meditation Instructor, trained in the D/s arts and shamanism with Om Rupani, Graduate of Mama Gena's School of Womanly Arts, Mastery Graduate, Jewelry Designer, Seductress, and a stand for everyone ready to heal and further ignite their sexual self, sovereign and free! She teaches Tantra and other modalities of healing and personal growth. She also offers private Tantra Sessions, Orgasmic Meditation Training, Coaching Sessions, or Reiki Healing Attunements. She teaches large group classes internationally and has taught at Burning Man, FYN, Dark Odyssey.
For private sessions and coaching with Lauren, visit:
www.radiantecstasy.com
What folks are saying about Lauren and her classes:
"Lauren has clearly done the work and teaches from a place of deep respect and understanding. I expanded in her workshop in ways that surprised and delighted me!" N, NYC
"Amazing celebrations of Sisterhood!" L, NYC
"Who knew your pussy had so much to say! It's more than just climaxing!" J, NYC
"It's a powerful experience in self discovery, pussy empowerment, self love and manifestation. This is good for anyone looking to unblock & unlock their chakras and get in touch with their feminine." D, NYC
"Lauren creates such a safe intimate loving space for exploration and makes it easy to say or do what formerly might be inhibited or full of shame." L, NYC
"Whatever fear or anger you have about your body is okay. Don't be afraid to jump in and explore it. I did, and I feel relieved, grounded, and more full of pleasure!" S, NYC
"Empowering" M, NYC"This felt like a cellular re-arranging." M.W. NYC
"Women need ritualized time and space to connect to their femininity. This form Lauren created is perfect." A, NYC
"Profound community experience for women. I had revelations from deep within." A, NYC
"Exciting! Invigorating! Energy explorations...Wow! This is an incredible workshop." L, NYC
"Best event ever. Sisterhood energy flowing in the air. Lauren is the amazing!" F, NYC
"This event was a transforming experience. I definitely want more." Sara Jane, NYC
"Lauren is an incredibly inspiring and nourishing teacher. I felt connected to myself and my sisters in a powerful deep way. Do not miss this experience." P, NYC
"If you desire expansion and connection with your soul-this is the woman to guide you." M, NYC
Organizer of The Pleasure Portal-Ceremonial Magic with Intention