The Pleasure Course for people 60+ yrs old with co leader Joan Bordow
The Pleasure Course for people 60+ yrs old with co leader Joan Bordow
About this event
The Pleasure Course...The Pleasure Course has been taught to singles and couples of all ages for 25 years, covering everything from masculine feminine dynamics to overcoming problematic relationship patterns to increasing sensual skills.  Now we have a Pleasure Course for the people who brought us Eastern Religion (think Zen and everything Yoga)… not to mention psychedelics (we probably shouldn't say that), people over 60!  This Transformational Course, normally taught by Alicia and Erwan Davon, will be co-hosted by the fabulous Joan Bordow and will NOT be your average transformational course.  Rather we are going where people seldom tread… sex… higher states of consciousness… and how to be intimately connected when cultural norms tell us that time is over.  Today, we can have the last third of our lives be the best third of our lives!  You will learn to do that in the Pleasure Course with Alicia, Erwan and Joan through experiential exercises (think light partner yoga, eye gazing, free movement) and powerful inquiries!  You'll walk away with a refreshing perspective on intimacy, wisdom, and new skills to create and enjoy intimate connections.  We do get older but maybe it can only get better!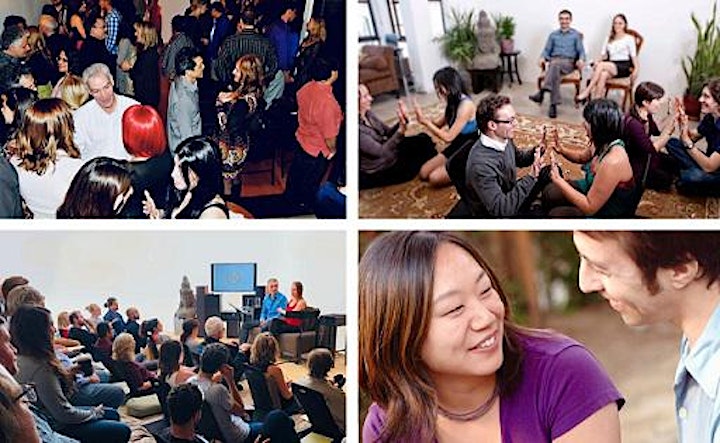 Organizer of The Pleasure Course for people 60+ yrs old with co leader Joan Bordow
Erwan and Alicia Davon have a unique approach to relationship coaching.
Erwan studied psychology after a difficult childhood and an early introduction to therapeutic work. He went on to live and study in a Zen Monastery, direct a yoga ashram, and began teaching personal development for the world's largest personal growth organization. Erwan's passion for helping and teaching people led him to found Erwan Davon Teachings in 1993, specifically to help people improve their relationships.
 Alicia Davon holds a Master's degree in Integral Psychology with a focus in women's romantic and sensual expression. She trained as a therapist before meeting Erwan and led numerous women's groups devoted to female pleasure and life fulfillment from career to relationship. She met Erwan 15 years ago and started teaching with him soon after.
 Joan Bordow has led transformational programs for over 35 years.  She wrote eight books, served as the secretary and biographer to Yogiraj Sri Swami Satchidananda, and sat on the stage when Jimi Hendrix played "The Star Spangled Banner" at Woodstock.
 Erwan and Alicia have spent 20 years perfecting their curriculum and techniques and are excited to share their expertise with newcomers so they can help improve chemistry, connection, communication, and passion in others' lives! The Pleasure Course also opens up a world of Vacation Courses, Live and Online Courses and monthly parties!