Description
Join Opera on Tap, Minton's of West Harlem, WQXR's Terrance McKnight , and world-renowned soprano Alyson Cambridge for an evening of delicious food, drink and live performances! All proceeds support our Playground Operas program at P.S. 129 in West Harlem.
The Playground Operas is a school day residency program that immerses elementary-school-aged students in the production and performance of an opera. With the guidance of professionals working in the field today, students explore the operatic experience from the first conception of an opera's production to the exciting culmination of its performance. The stage? Their own schoolyard playground.
Learn more at playground.operaontap.org.
Now in our 3rd year in residence at Harlem's P.S. 129, our 2017 Playground Opera, Elixir of Love, will include the participation of all 3rd Grade classes at the school, including the special education class. Join fellow supporters to make a real difference in the lives of these kids this year.
ABOUT ALYSON CAMBRIDGE:
"American soprano Alyson Cambridge, hailed by critics as "radiant, vocally assured, dramatically subtle and compelling, and artistically imaginative" (Washington Post), noted for her "powerful, clear voice" (New York Times) and "revelatory, sensual, smoky readings" (Opera News) is one of the most diverse and compelling vocal artists on the scene today. Her rich, warm soprano, combined with her strikingly beautiful stage presence and affecting musical and dramatic interpretation, have brought her over a decade of successes on the world's leading opera and concert stages, including The Metropolitan Opera, Lyric Opera of Chicago, Washington National Opera, Los Angeles Opera, Carnegie Hall, London's Royal Albert Hall, Deutsche Oper Berlin, Vienna Konzerthaus, among others, as well as recent debuts in Paris, Warsaw, Beijing, and other musical capitals throughout Europe and Asia."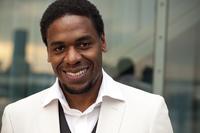 ABOUT TERRANCE MCKNIGHT:
Terrance McKnight is the weekday evening host on WQXR. He also hosted the former Saturday evening program, All Ears with Terrance McKnight, a show about musical discovery, which was honored with an ASCAP Deems Taylor Radio Broadcast Award in 2010.
McKnight's musical experiences — from glee club soloist and accomplished pianist, to professor at Morehouse College, and finally as producer and host of several music programs for public radio — have consistently juxtaposed the European Classical tradition alongside American classic traditions, such as jazz, gospel, African American spirituals and other musical genres.
EVENT SPONSORS: