Description
The Plant Based Workshop
Enjoy an evening with Lateefah Smith of The Veggie Connection and Sahsha Campbell-Garbutt of Life and Light Wellness, as they discussion their journey towards a plant based lifestyle, the benefits of detoxing, redesigning your DNA and more!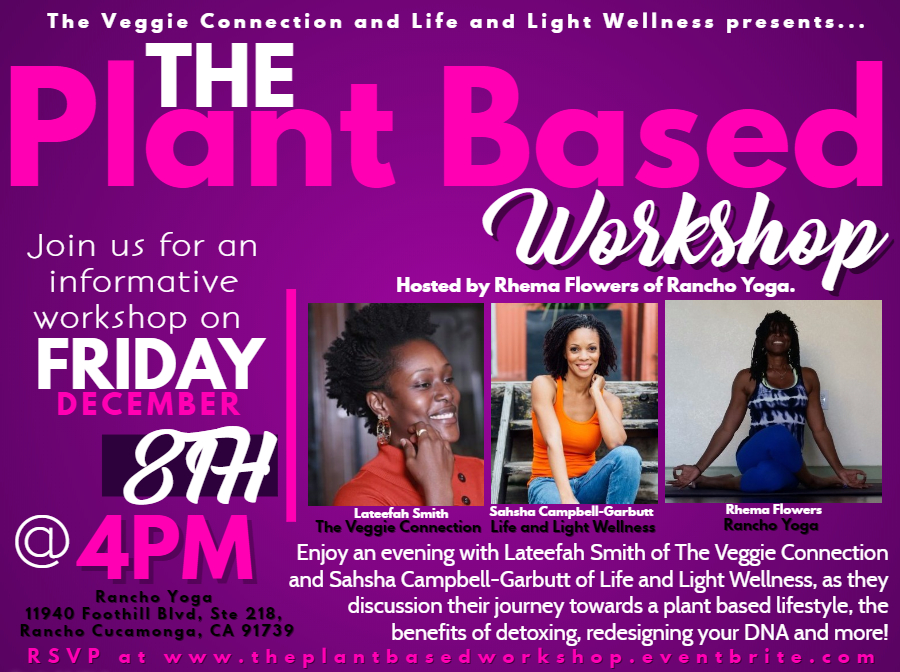 Join us for an informative workshop on December 9th from 4:00pm- 5:30pm at Rancho Yoga 11940 Foothill Blvd, Ste 218, Rancho Cucamonga, CA 91739.
Hosted by Rhema Flowers of Rancho Yoga.
RSVP at www.theplantbasedworkshop.eventbrite.com
www.theveggieconnection.com
www.lifeandlightwellness.com
www.rancho-yoga.com