Event Information
Location
Nekter
27511 San Bernardino Avenue, #220
Redlands, ca 92346
Description
Join the Plant Based Passionistas as they host an evening of conscious connections in a cozy, intimate setting where you will be up close and personal with a room filled of plant based singles. Don't be shy now… ask those daunting questions.. how long have you been plant based? How long have you been searching for a plant based love?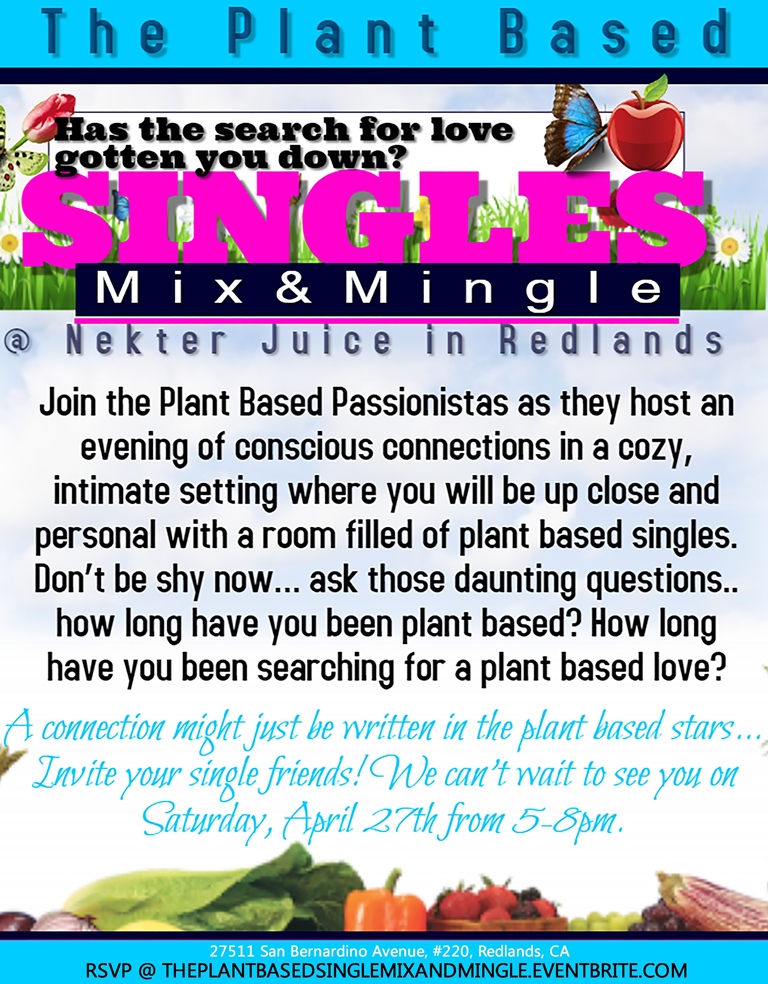 The night will be a fun one filled with a lot of interaction, and of course we will have activities to make connecting a breeze. This is an ideal night for those wishing to explore their options and meet some amazing people-just like you.
Who knows a connection might just be written in the plant based stars… Invite your single friends! We can't wait to see you on Saturday, April 27th from 5-8pm.
Date and Time
Location
Nekter
27511 San Bernardino Avenue, #220
Redlands, ca 92346
Refund Policy