The Place of Honor: Class in Church & Society + Taste of Evening School
Description
A TASTE OF THE EVENING SCHOOL
Wednesday, JANUARY 18, 2017
6:45 p.m. Meet Instructors + Food (light dinner) + Registration
7:30 p.m. -

"Th

e Place of Honor: Class in Church and Societ

y"


Panelist: Dr. Amy Best, Dr. Sathianathan Clark, and The Rev. Mark Jefferson
Join us for an evening to meet instructors, food, registration and to hear a panel discussion on a timely subject.
"Class is the invisible scaffolding that supports and suspends the laws, social norms and theology that order our society. Class itself is not the main issue though. The intentional hush, the conspiracy of silence concerning the pervasiveness of class is the most pressing threat to any meaningful dialogue about social transformation." The Rev. Mark Jefferson

PANELISTS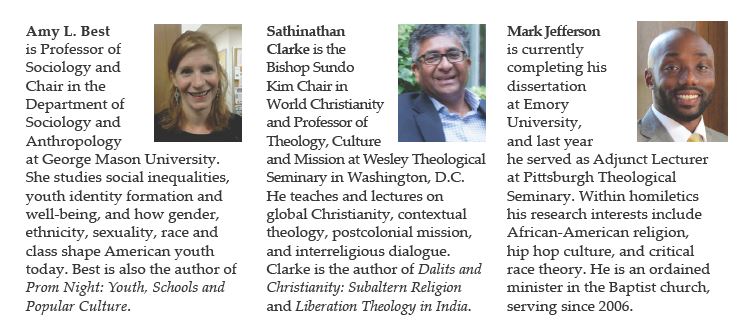 The Evening School of Theology Spring Courses -- beginning January 30, 2017
The Evening School of Theology provides accessible and theologically rich courses for lay leaders and anyone seeking a deeper faith and knowledge of the Christian Faith.
TRADITIONAL COURSES - Spring TERM 2017
Ethics for Every Christian, The Very Rev. Dr. Ian Markham
Family Ministry, Dr. Amy Dyer

ENRICHED COURSES - Spring TERM 2017
Dante: Going to Hell and Getting to Heaven, The Rt. Rev. Dr. Porter Taylor
Muhammad: Man and Mission (Part 1), Dr. Zeyneb Sayilgan
Muhammad: Man and Mission (Part 2), Dr. Zeyneb Sayilgan
How Do We Read Revelation WAIT LISTED, The Rev. Dr. Katherine Grieb
Contact Anne Karoly akaroly@vts.edu lte@vts.edu
703-370-6600 main line

703-461-1753 direct line
Addison Academic Center, Virginia Theological Seminary
3737 Seminary Road, Alexandria VA 22304
Save
Save
Save
Save
Save
Save
Save
Save