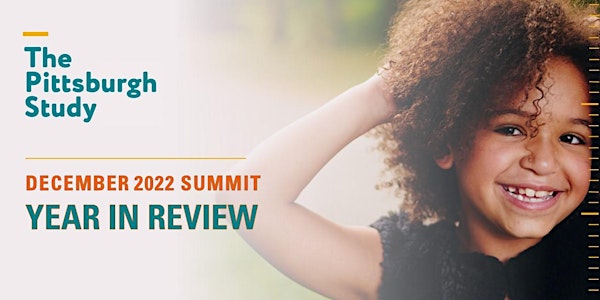 The Pittsburgh Study Year in Review Summit
A dynamic and introspective discussion celebrating collective impact and commitment to our Shared Principles in Community-Engaged Research
About this event
Join us for The Pittsburgh Study December Summit as we come together to reflect on milestones, challenges, and our commitment to the Shared Beliefs for Community-Engaged Research that were drafted together with the community:
Connect with communities with honesty, empathy and transparency.
Prioritize community input and recognize that neighborhoods matter.
Continue to build trust and show that we care, are fair, and consistent. Develop research with people not on people.
Maintain open, inclusive communication – share everything to a fault, including data.
Keep learning, listening, and expanding the table.
Build collaborations, break down silos.
Have patience for the long-term measurable, sustainable impact.
Approach decisions with intentional action for impact.
Leave your ego at the door.
We'll hear firsthand stories and learn valuable insights from our Community Partners who work across our age-based collaboratives and cross-cutting scientific committees. Small group breakout sessions will provide the space and ample time to share your voice and feedback.
This event is free and open to the community thanks to generous support of our funders.
In lieu of ticket purchase, we invite you to consider donating to The Pittsburgh Study. Help to fuel our efforts in building collective impact and ensuring that every child in Allegheny County can thrive with access to what they need to live happy, healthy, and positively-engaged lives.