Event Information
Location
ITU Suleyman Demirel Cultural Center
İTÜ Maslak Kampüsü, Kuzey Yolu
Sarıyer, İstanbul 34467
Turkey
Description
About the event
The Pitcher is a pitching event, giving the opportunity to entrepreneurs and startup teams to showcase their businesses in front of large audience of investors, VCs, fellow entrepreneurs, journalists and mentors, and to win and secure funding for their companies.
Benefits for the startups (Startup application is open! Visit www.thepitcher.org)
The participating entrepreneurs and startup teams will have the chance not only to present their companies, but also to establish great new connections, to expand their networks, to receive support and even to impress potential customers, business partners and future team members.
Benefits for the investors
All potential investors will have the great opportunity to observe many promising startups, to meet with talented and ambitious entrepreneurs, to get introduced to many game-changing ideas and aspiring projects, and to get familiar with emerging trends.
Benefits for the audience
All attendees of The Pitcher will have the ability to be part of one inspiring experience, including meeting with interesting people, listening to great pitches, making new contacts and getting new ideas through observation.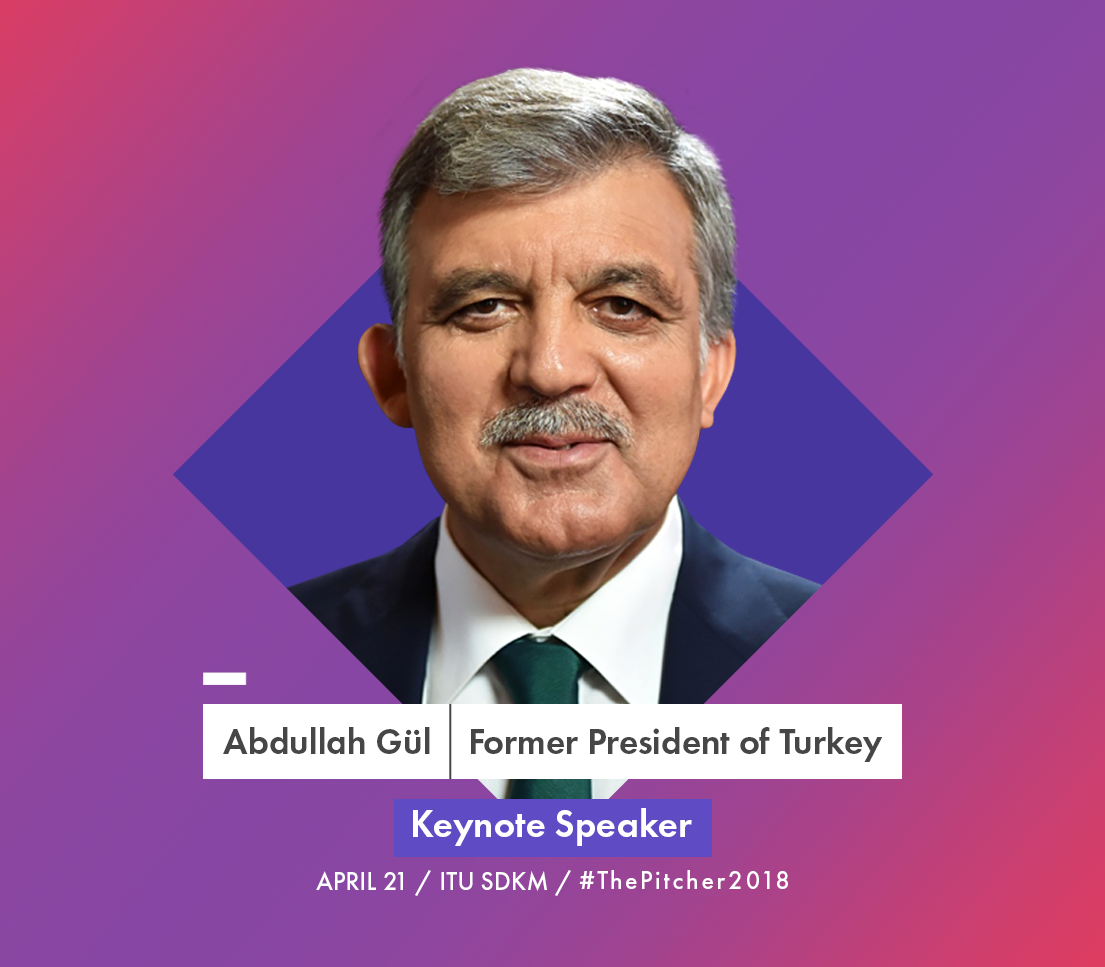 Schedule
09:00 - 09:45 / Registration
09:45 - 10:00 / Opening with Amy Tez
10:00 - 11:00 / Pitching
11:00-11:30 / Break for Networking
11:30-12:30 / More Pitching
12:30-13:30 / Lunch Break
13:30-14:30 / Much More Pitching
14:30 - 15:00 / Another Break for Networking
15:00 - 16:00 / Far More Pitching
16:15 - 16:30 / Award Ceremony
16.30 - 17:00 / Keynote Speech: Abdullah Gül
For further info: www.thepitcher.org
Follow us on social media!
Date and time
Location
ITU Suleyman Demirel Cultural Center
İTÜ Maslak Kampüsü, Kuzey Yolu
Sarıyer, İstanbul 34467
Turkey